Extinction Rebellion climate activists under fire for press protests
London, UK - While Extinction Rebellion had largely withdrawn from public view during the coronavirus pandemic, the British environmental movement is back with a bang after blocking several newspaper printing presses in the country. For them, it's a fight for the environment. For critics, it's an attack on the free press.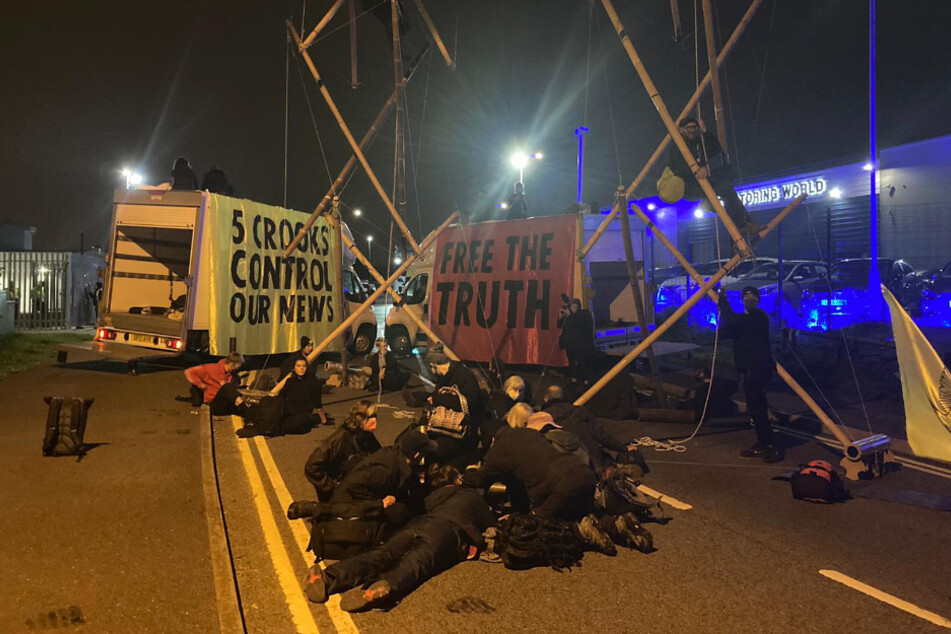 Many Brits didn't get their newspapers on Saturday.
That's because dozens of activists blocked printing presses and several access roads near Broxbourne, Hertfordshire, Knowsley, Liverpool, and Glasgow in an effort to halt the deliveries. 
The print media industry, already badly affected by the coronavirus crisis, is fearing a further decline in sales.
The Sun reported that several newspaper houses dropped their Saturday edition because they simply weren't able to deliver them to newsstands and customers.
The activists specifically targeted the presses that print Rupert Murdoch-owned titles, accusing them of ignoring or actively denying climate change.
The Sun, which is part of Murdoch's News Corp organization, described the blockade as an "attack on the free press." Meanwhile, Piers Morgan, co-host of the ITV breakfast show Good Morning Britain, pointed out the irony of the endeavor: "You literally stopped people reading Sir David Attenborough's article about climate change, you clowns," he wrote on Twitter. 
Extinction Rebellion's blockade met with anger on Twitter
Natural historian and broadcaster Sir David Attenborough joined in the criticism. He warned against breaking the law, even in the name of a good cause.
Twitter users shared photos and videos of the blockade, many of them mocking the climate activists' actions. The blockade was quickly ended by police and Brits had their newspapers safely delivered the next day.
Cover photo: Twitter Screenshot @XRebellionUK