Freakish freezing causes bizarre snowscapes near Buffalo
Buffalo, New York - Winter weather is continuing to impact residents of western New York despite the arrival of spring, leading to some pretty bizarre instances of freezing around the area.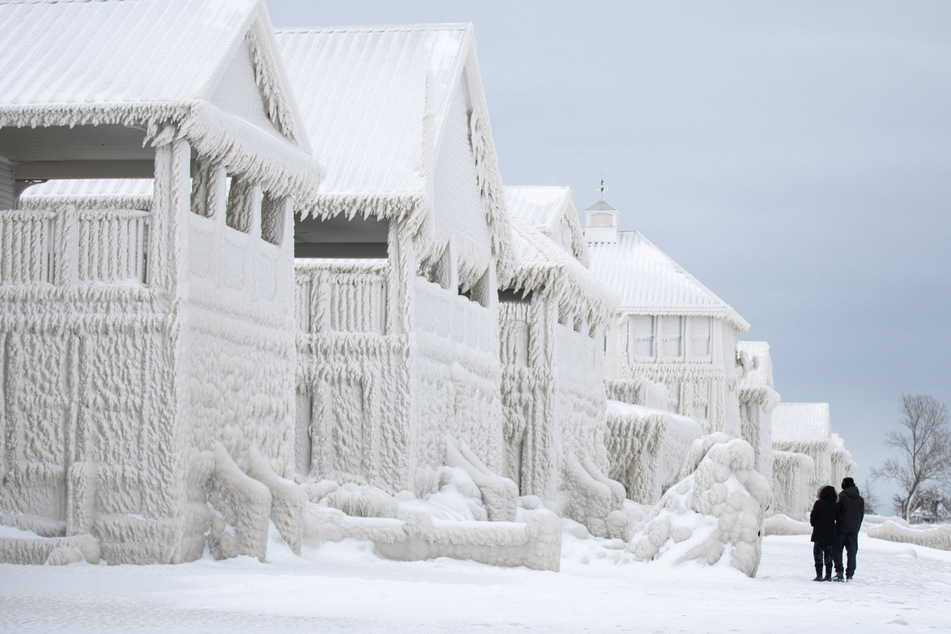 New Yorkers are certainly no strangers to extreme winter weather - but this just might be a new level!
Though the upstate region is enjoying warmer weather this week, below-freezing temperatures and heavy winds near Lake Erie on Saturday led to quite the odd scene.
As seen in several posts shared on social media, cars parked near the shores of Lake Erie in Hamburg were found encased entirely in ice, with icicles coating the entire surrounding area as well.
Lake effect snow and spray from the lake combined with tropical storm-force winds of around 47 mph to create the freakish freezing, per FOX Weather.
Other images and videos posted by residents show icicles attached to fences and trees nearby, which seem to be created at an angle due to the strong winds.
Of course, the blights of winter weather are certainly nothing new for western New York.
Similar freezing hit western New York last year
Winds from Lake Erie amid winter storm Elliott in December 2022 led to similar freezing patterns, leaving the surrounding buildings covered entirely in ice.

The deadly bomb cyclone caused severe destruction across the US and resulted in over 50 fatalities.
Thankfully, the latest freeze seems to have left residents relatively unscathed, though those car owners were certainly in for a troubling commute home!
Cover photo: IMAGO / ZUMA Press