Winter storm Elliott: Death toll rises on Christmas Day, but NWS issues hopeful update
New York, New York - Winter storm Elliott is now officially a bomb cyclone barreling towards the East Coast while the whole Midwest is being pummeled with snow, high winds, and blizzards.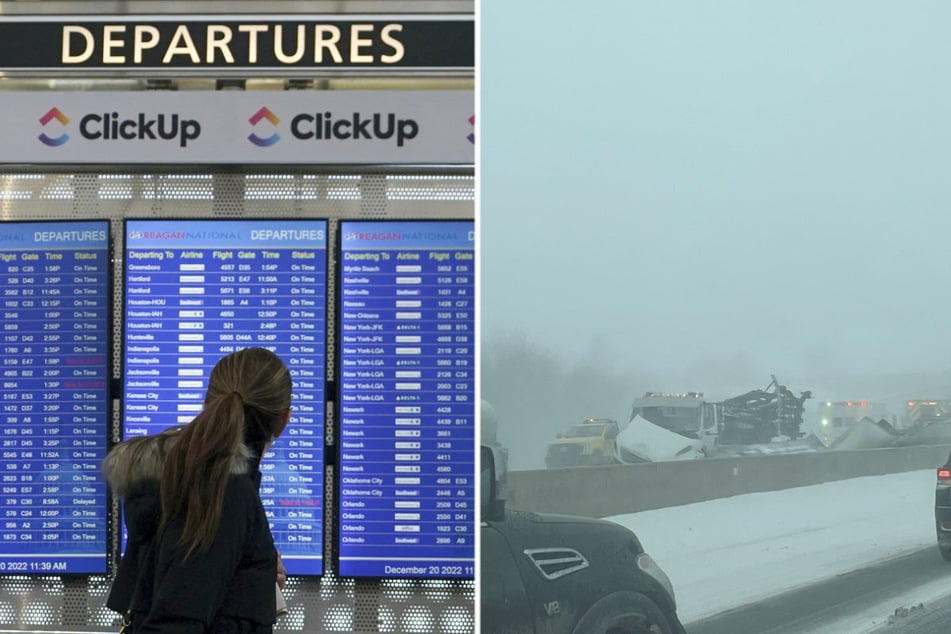 As President Joe Biden said on Friday, "This is not like a snow day when you were a kid."
The historic winter storm that hit the US this week and moved some states to declare a state of emergency is causing havoc on Christmas Eve, with thousands of flights canceled and more than a million people left without power.
Blizzard warnings are in effect in the Northern Plains, as well as the upper Midwest, the Great Lakes, and Buffalo, where the airport has been shut since Friday due to visibility being at or near zero.
Even where airports were still operating, the severe weather left many stranded, with Transportation Secretary Pete Buttigieg putting the rate of flight cancelations on Friday at "around 10%." Roads were also turned into potential death traps: a 46-vehicle pileup in Ohio left four people dead.
Meanwhile, Texans and virtually every state on the East Coast suffered power outages. Maine was particularly hard hit, with over a third of customers tracked by the US Power Outage map reporting problems.
Over half the country is still under various winter weather alerts, among them hard freeze warnings for sub-freezing temperatures. As the storm moved eastwards, lakeshore and coastal flooding are also expected.
These hazardous conditions – particularly winds and snow – are expected to continue through the weekend, even as the storm slowly moves into eastern Canada, per the Weather Channel.
UPDATE, December 24, 12:00 PM EST: Thousands of flights canceled as power grid struggles to keep up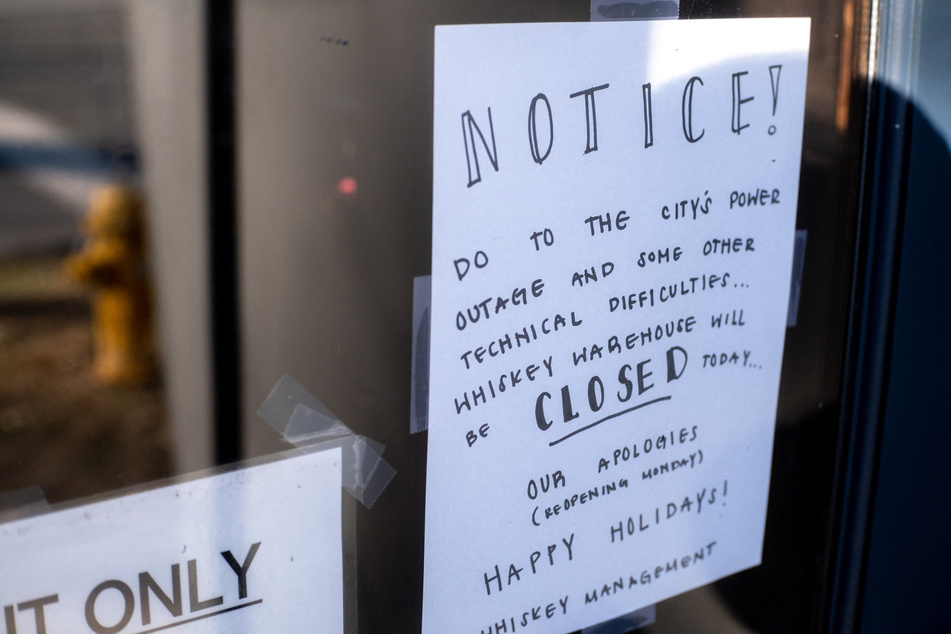 It's chaos on Christmas Eve as almost 4,000 flight were canceled by noon on Saturday. Throw in thousands more delays and it's fair to say the bomb cyclone pummeling the country is wreaking havoc on people's holiday plans.
Even more seriously, widespread power outages have left millions in the dark again – and it could get worse. A spokesperson for PJM Interconnection, which services 65 million customers across 13 states, told NBC News that the company "may be calling for rolling blackouts" due to increased demand on the power grid.
Delaware, Illinois, Indiana, Kentucky, Maryland, Michigan, New Jersey, North Carolina, Ohio, Pennsylvania, Tennessee, Virginia, West Virginia and Washington DC would be affected.
North Carolina's Duke Energy, meanwhile, has already started emergency temporary outages across the state.
UPDATE, December 25, 8:00 AM EST: At least 28 people dead in weather-related incidents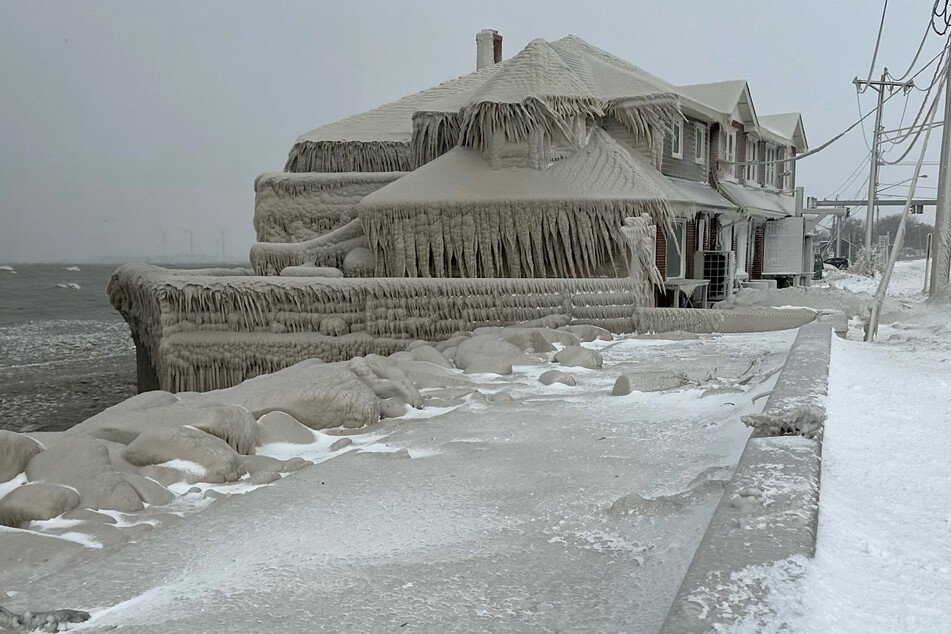 Car crashes, accidents, and even one horrific case of a Buffalo man freezing to death in the streets – weather-related incidents have taken at least 28 lives as of Sunday morning.
Christmas day brought more widespread disruption to travel plans and basic utilities, such as power and water, as the historic winter storm pummeling the US continued to move eastwards.
Upstate New York was covered in a blanket of snow on Christmas Day, but the slightly good news is that the National Weather Service expects the arctic front to weaken heading into Monday.
However, the agency still issued a stark warning: "The life-threatening cold temperatures and in combination with dangerous wind chills will create a potentially life-threatening hazard for travelers that become stranded, individuals that work outside, livestock and domestic pets."
Cover photo: via REUTERSH