Greta Thunberg dragged away by cops during protest for indigenous rights
Oslo, Norway - Swedish climate activist Greta Thunberg was dragged away by police on Wednesday during protests for the rights of indigenous peoples in front of several ministries in Norway.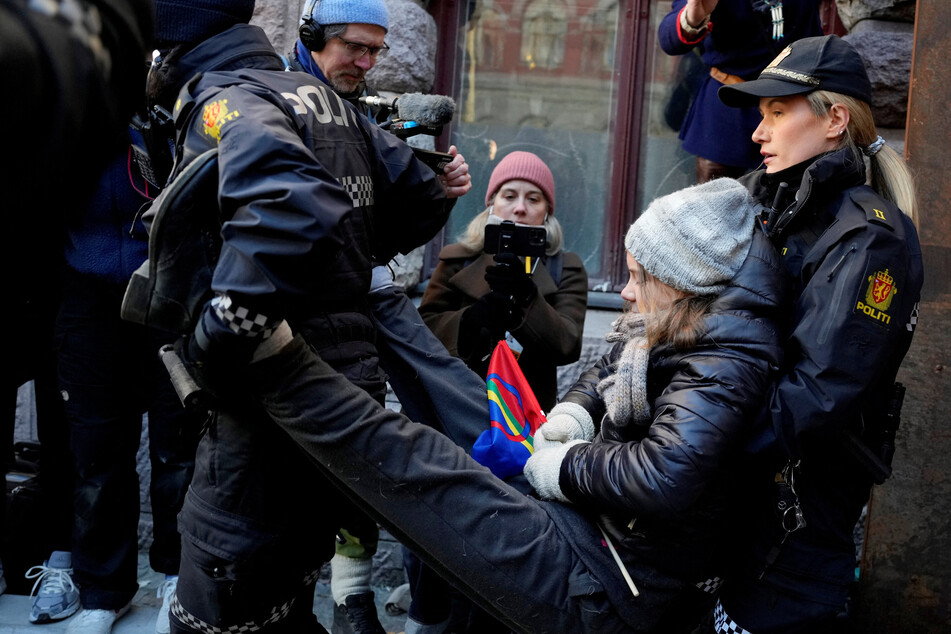 Thunberg could be seen on footage from several Norwegian media outlets being hauled away by police.

She was there as part of a protest in front of the Norwegian Ministry of Finance, which like other actions in Oslo was directed against a wind farm in a region inhabited by many indigenous reindeer herders.
The 20-year-old was later removed from another protest in front of the Norwegian Ministry of Climate and Environment. Like other protesters, she was carried off again during a further protest at the side of the building.
Norway's highest court ruled in October 2021 that the wind farm violates the rights of the indigenous peoples in the region, the Sámi. However, no action has been taken in the more than 500 days since the ruling, and the activists now want the government to remove the wind farm. Protests have now been held over several successive days.
The demonstrations aren't against green energy, but rather the violation of indigenous people's rights, Thunberg insisted.
She told the newspaper Verdens Gang that she will continue to take part in the protests.
Cover photo: via REUTERS