Greta Thunberg says she only hears "blah blah blah" from politicians on climate crisis
Milan, Italy - At the opening of a youth climate summit in Milan, activist Greta Thunberg criticized international environmental policies of the past few decades as insubstantial.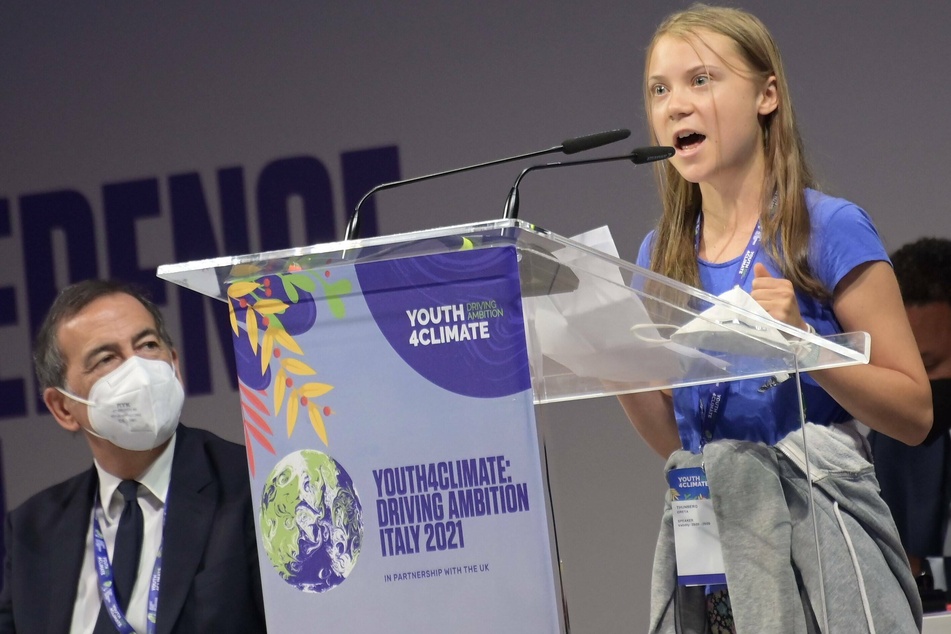 "This is all we hear from our so-called leaders: words. Words that sound great, but so far have led to no action," the Swede said on Tuesday at the start of the three-day Youth4Climate event.

"Of course we need constructive dialogue, but now they've had 30 years of 'blah blah blah,' and where has that led us?" she asked.
"We can no longer let the people in power decide what hope is. Hope is not passive. Hope is not 'blah blah blah.' Hope is telling the truth. Hope is taking action," she said.
Some 400 young activists from 186 countries were expected at the meeting in Italy, which serves as preparation for the COP26 climate summit in Glasgow in just over a month.
The meeting was organized by the Italian government in cooperation with Britain. The goal is a joint declaration on how to address climate change more effectively in the future.
"When I say climate change ... I think of jobs, green jobs," said 18-year-old Thunberg, who was at a major Fridays for Future rally in Berlin last week and also criticized politicians at Joe Biden's climate summit earlier this year. "We must find a smooth transition towards a low-carbon economy," she urged in Milan.
"There is no planet B, there is no planet Blah. Blah blah blah. Blah blah blah!" she added.
Cover photo: IMAGO / Independent Photo Agency Int.