New York chokes on smoke as catastrophic wildfires continue to burn
New York, New York - Smoke from numerous severe wildfires in Canada continued to envelop parts of the US East Coast into Friday.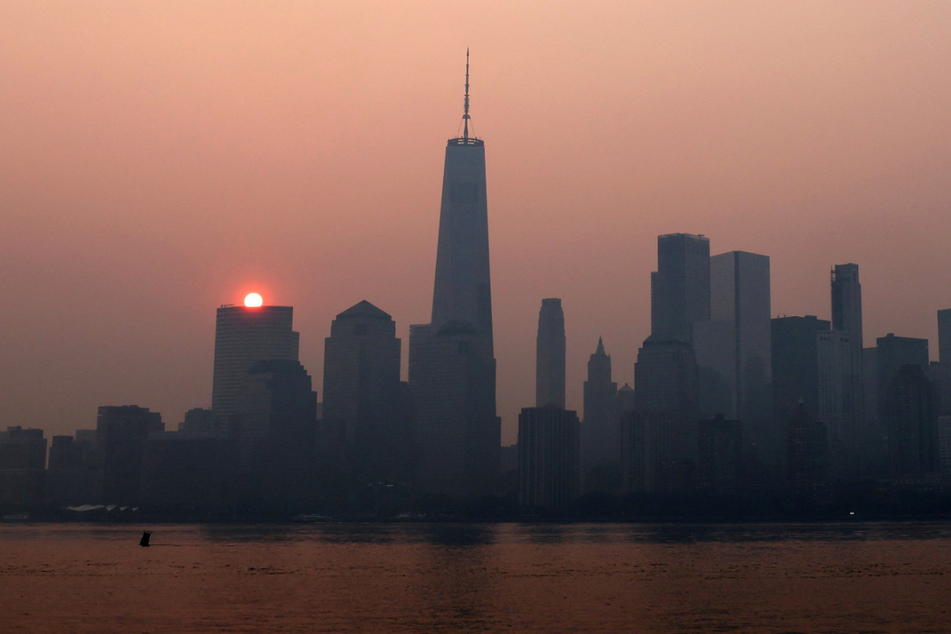 The plumes from hundreds of fires in eastern Canada moved southward, causing a dense, foggy haze and an orange tinge to the sky in New York and elsewhere.

On Thursday, the smoke plume spread further south and west. Philadelphia and Washington DC, among others, were enveloped.
According to the Canadian Interagency Forest Fires Center, some 430 wildfires were burning in Canada on Thursday, including over 200 out of control.
The US National Oceanic and Atmospheric Administration (NOAA) said Canada was "on track to have the worst wildfire season on record."
In DC, New York, and Philadelphia, more outdoor events were cancelled and air traffic was severely restricted, as was the case on Wednesday.
People in New York were urged to stay indoors as much as possible, avoid strenuous physical activity, and keep their windows closed.
New York to distribute face masks
New York Governor Kathy Hochul spoke of an "emergency crisis" and announced that one million masks would be distributed.
Manhattan Borough's mayor Mark Levine wrote on Twitter, "Air quality is rapidly deteriorating." The measured level, he said, "is now more than double the highest level of health risk on the US government's scale."
The National Weather Service said the situation was likely to improve in large parts of the country over the weekend.
Cover photo: REUTERS