Protests in Glasgow grow strong as youth activists demand climate justice
Glasgow, UK - Youth activists are taking to the streets of Glasgow to demand action on climate change from leaders and politicians as the COP26 talks continue.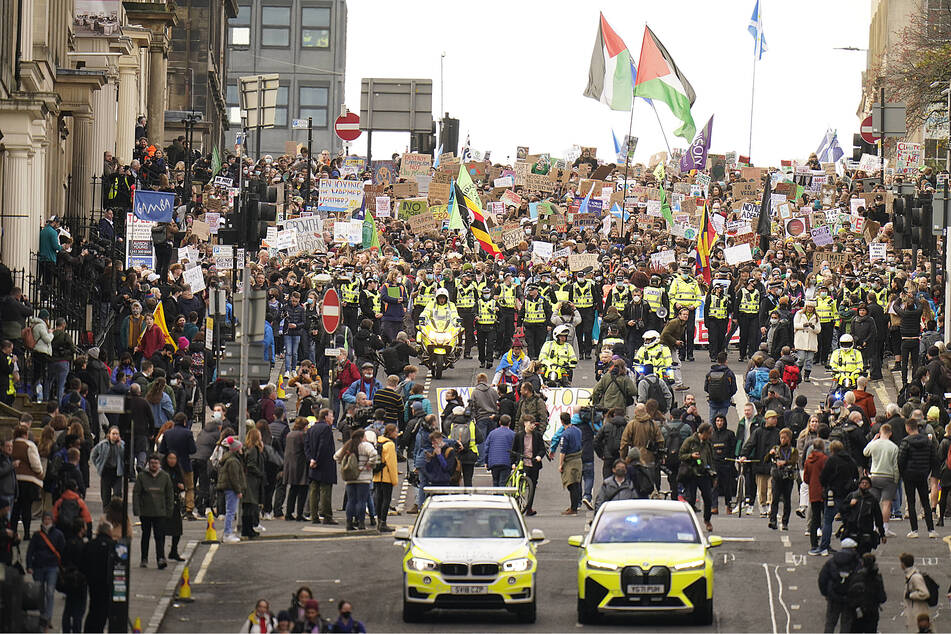 On Friday, campaigner Greta Thunberg, fellow activist Vanessa Nakate, and other young climate activists – as well as local trade unionists – will speak to crowds at the end of the march through the city where the UN summit is being conducted.
The protest march, organized by Fridays for Future, is happening while the COP26 talks feature events highlighting the voice of young people and education in climate action.
The demonstration started on Friday morning with the usual crush of reporters, who actually slowed down the start of the protest because they wouldn't give the march space to pass.
They finally gave protesters enough room to get underway, and now the column is headed through the streets of Glasgow to George Square, waving signs saying, "Skipping history to make climate history" and "Climate Justice Now".
They echo chants heard during the march: "What do we want? Climate Justice! When do we want it? Now!"
An estimated 8,000 to 10,000 people are at the march. They include not only young activists and trade unionists, but even a coalition of mothers from around the world.
The mothers' group will be handing in a letter at COP26 to call for an end to new fossil fuel financing for the sake of their children's health and future. They will then link up with the official Fridays for Future march.
Youth activists "praised" by world leaders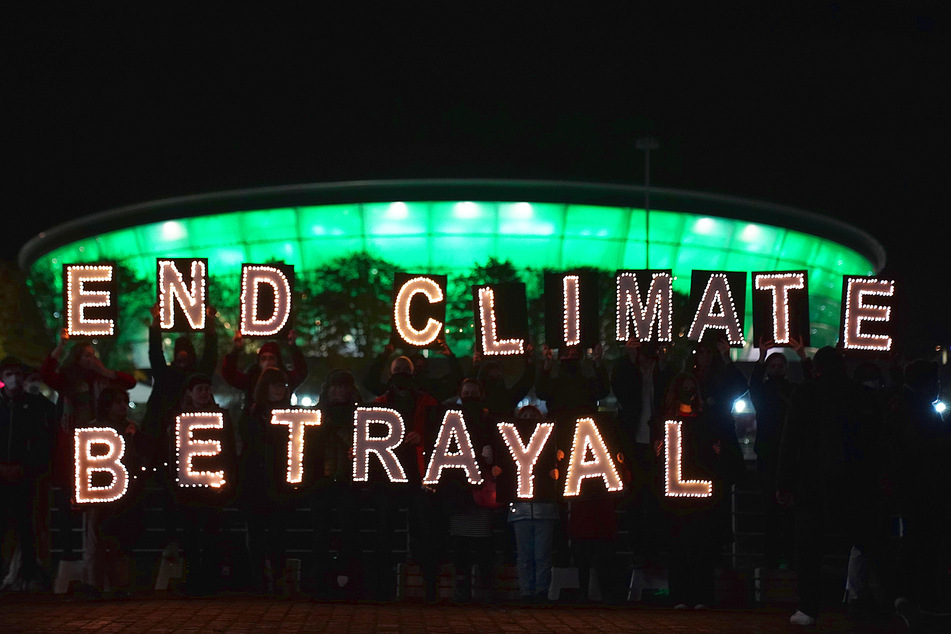 Nakate and Thunberg were also part of a surprise panel hosted by Emma Watson in the city on Thursday.
At the special event, Nakate said that almost every activist has been called "inspiring" by leaders and been told that they are going to change the world.
She criticized the praise, because "when leaders do that, they are giving us the responsibility to save the world" instead of taking real action themselves.
Thunberg has also been highly critical of world leaders' approach to the climate crisis and the UN's two-week conference as a whole, claiming it has been the most "excluding COP ever."
Reminiscent of her past remarks, she has again claimed that the events has been just a "two-week celebration of business as usual and blah blah blah."
The people who will live with the worst effects of climate change, and those who are already experiencing it, are out in force in Glasgow, demanding justice and climate action in real time.
Cover photo: IMAGO / ZUMA Press