Tornado ravages industrial park in Los Angeles area
Montebello, California - A tornado did some serious damage in an industrial park in Montebello, a small city southeast of Los Angeles, wrecking several buildings and injuring a person on Wednesday.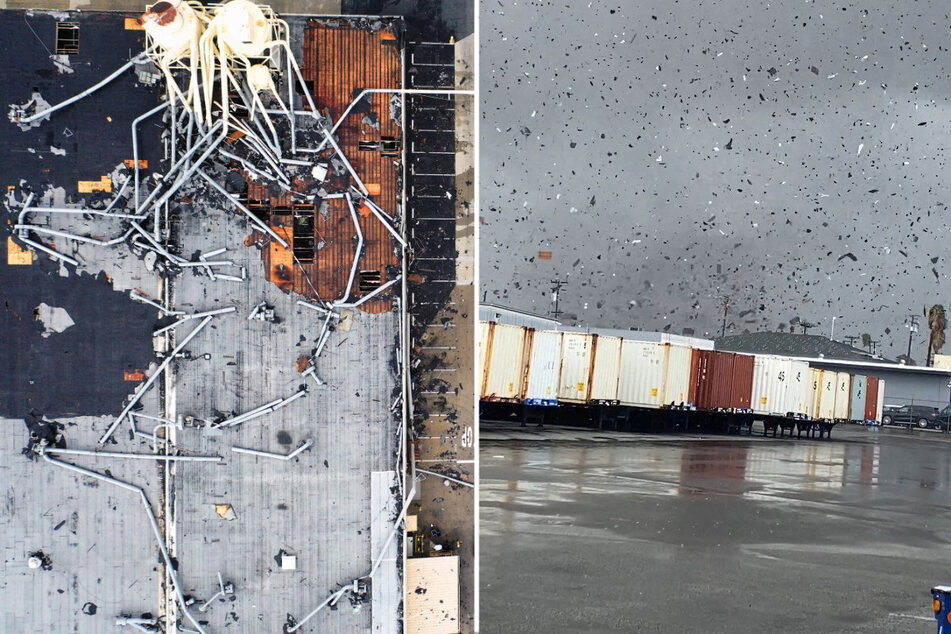 In what was a rare occurrence for California, the strongest tornado to hit the area in 40 years ripped the roofs off buildings and warehouses, damaged cars, and injured one person, according to CNN.
Local authorities told the network that at least 11 structures were affected so badly, they are no longer safe to use.
The injuries to the person are thankfully not considered serious.
Videos shared to Twitter and Instagram showed the tornado in full flight, swirling over buildings and lifting debris high into the air.
The National Weather Service rated it as an EF1 tornado on the Enhanced Fujita scale. That means winds of up to 10 miles per hour during the two to three minutes it spent on the ground.
Less than 24 hours earlier, a weaker tornado damaged a mobile home park in Carpinteria, about 100 miles west of Montebello.
California has been dogged by heavy rainfall and extreme weather events over the past weeks, with an atmospheric river causing catastrophic flooding across both the state's north and its south.
Cover photo: Collage: MARIO TAMA / GETTY IMAGES NORTH AMERICA / Getty Images via AFP & RAYMOND RODRIGUEZ via REUTERS