NASA delays Artemis moon mission again after yet another setback
Cape Canaveral, Florida - NASA has cancelled yet another launch attempt for the Artemis moon mission scheduled for Tuesday due to unfavorable weather conditions.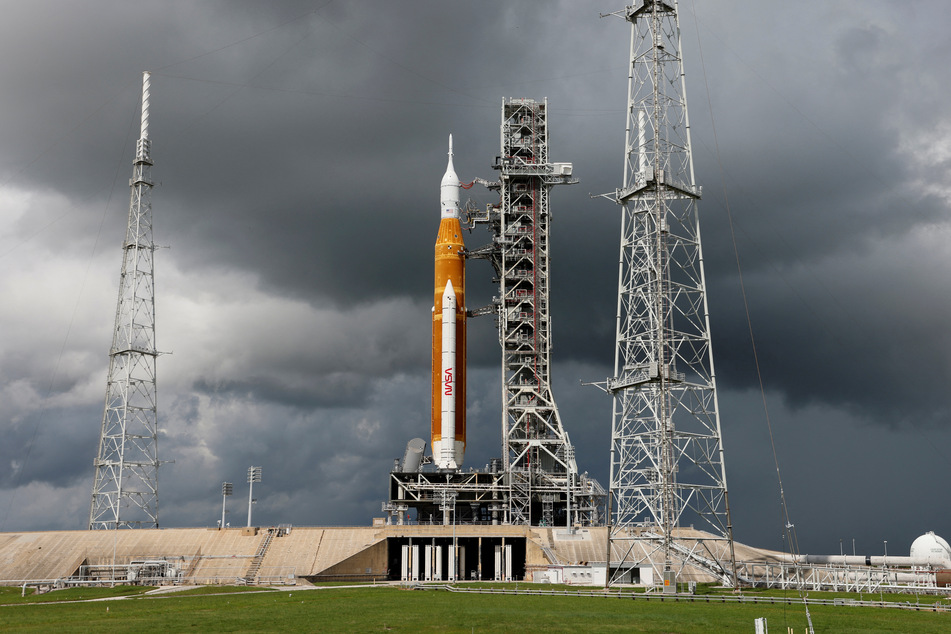 In a statement on Saturday, NASA cited an approaching tropical storm heading for Florida, which would affect the Cape Canaveral, as the reason for the cancellation.

Instead of continuing to work on the launch attempt, NASA experts want to prepare to drive the rocket from the launch pad back to the hangar. However, a final decision on the matter was not to be made until Sunday.
NASA also said it wants to keep open the possibility of another attempt in the current launch window, which closes on October 4.
Another window provides for a launch of the unmanned rocket between October 17 and 31. A leak had occurred again during a tank test on Wednesday.
Nevertheless, the test was completed as planned and all goals were achieved, the space agency said.
NASA's manned moon mission not expected to happen until 2025
About three weeks ago, two launch attempts of the unmanned rocket failed, among other things because of a leaking fuel hose. Problems also occurred during earlier Artemis tests, which ultimately led to the first significant delay of the project.
The Artemis mission aims to return US astronauts to the moon, though due to problems identified during earlier tests, the mission's original timeline has been delayed, and NASA does not expect to do so until 2025 at the earliest.
In the long term, the Artemis flights are intended to pave the way for NASA to send manned missions to Mars.
Cover photo: REUTERS