SpaceX rocket passes landing test, but then blows up
Boca Chica Village, Texas - A SpaceX Starship prototype rocket made a pinpoint landing for the first time after a test flight in Texas on Wednesday, but then exploded on the ground some three minutes later, the company confirmed.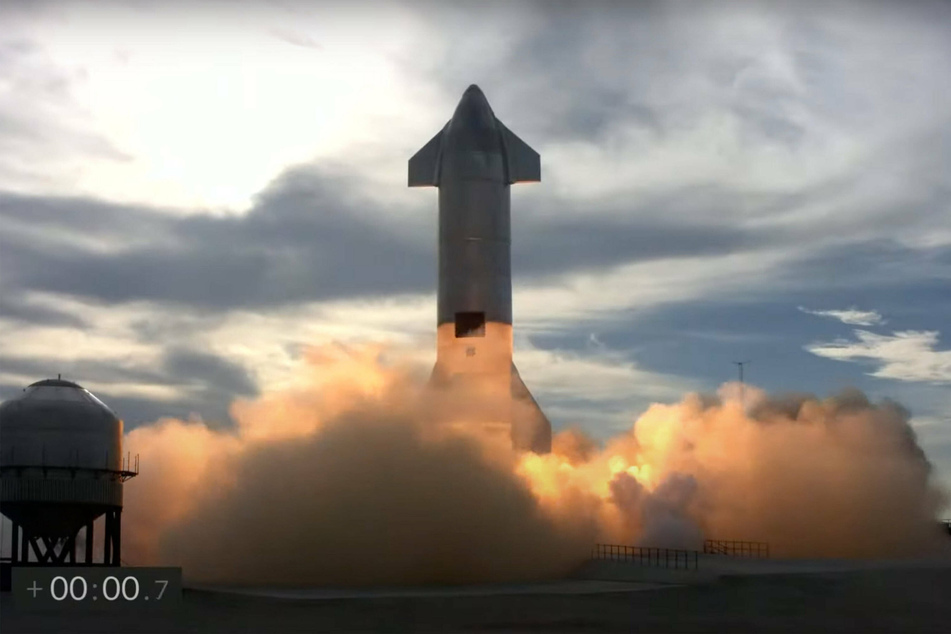 It wasn't immediately clear what exactly has caused the rocket to explode.
SpaceX engineer John Insprucker described the goal of Wednesday's test flight as collecting enough data on how to control the craft on re-entry into the earth's atmosphere.
A few hours earlier, a first attempt had been aborted a fraction of a second before the planned launch, but the engineers decided to try again shortly afterwards.
In earlier attempts in February and in December last year SpaceX rocket prototypes also blew up during landing after a test flight.
The aim of the experiments is to test individual elements of the new rocket.
According to plans by SpaceX boss Elon Musk, its Starship rocket prototype will someday transport cargo and people to the moon and Mars. Musk wants to make Starship completely reusable.
To achieve this, the SpaceX rocket has to perform a turning maneuver in the air and then land back on the ground in a controlled manner.
The rocket is designed for use where there are neither launch ramps nor ideal landing sites – for example on Mars.
Cover photo: Collage: IMAGO / UPI Photo