Aaron Rodgers talks Danica Patrick romance and psychedelic drugs
Los Angeles, California - Aaron Rodgers dished on his past relationship with Danica Patrick and why using a psychedelic drug led to the "best season" of his career.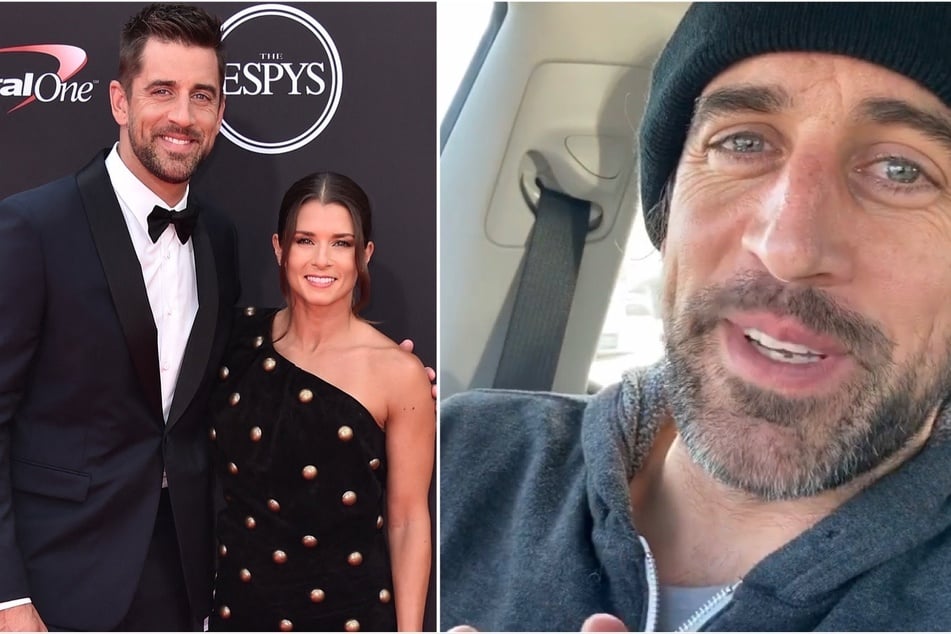 On Wednesday, during his interview with the Aubrey Marus podcast, the 38-year-old athlete spilled the tea on his past use of the ayahuasca.
Per Rodgers, the plant-based psychedelic, which contains the hallucinogenic substance DMT and is usually prepared in tea, not only helped him learn how to love himself, but it also led to the "best season" of his NFL career.
"To me, one of the core tenets of your mental health is that self-love. That's what ayahuasca did for me, was help me see how to unconditionally love myself," the Green Bay Packers quarterback began.
"It's only in that unconditional self-love, that then I'm able to truly be able to unconditionally love others. And what better way to work on my mental health than to have an experience like that?"
The MVP also shared that he noticed a huge difference in his relationship with his teammates since using the psychedelic.
"The greatest gift I can give my teammates, in my opinion, is to be able to show up and to be someone who can model unconditional love to them. They won't care about what you say until they know how much you care," he noted.
Aaron Rodgers says dating Danica Patrick was "great" for him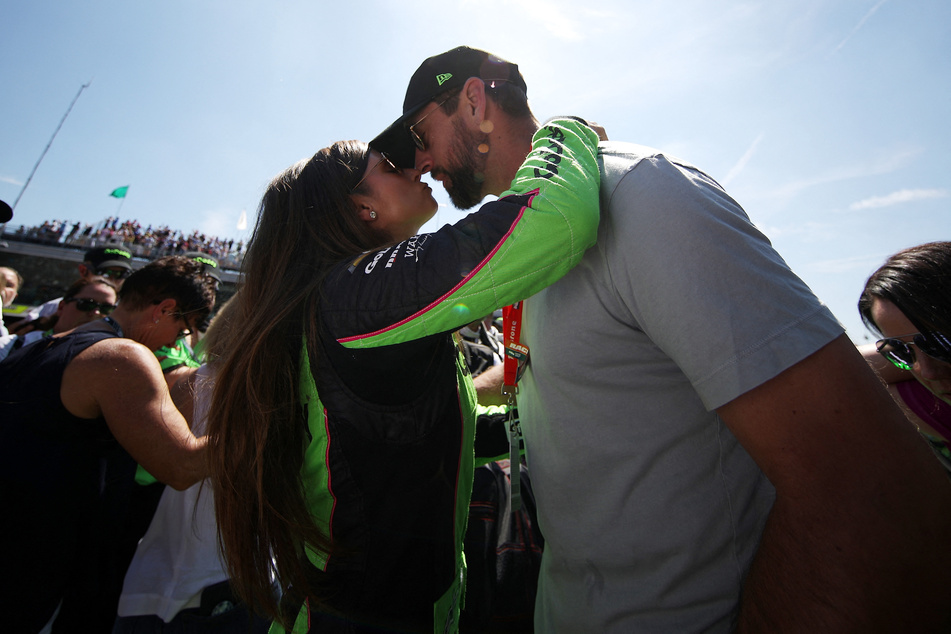 But that's not all the football star got real about.
Rodgers also spoke on his past relationship with Danica Patrick, who he dated for two years before they broke up in 2020.
The NFL athlete rarely spoke of his past romance, yet during the recent chat, he did share that while they were together, the two heavily practiced mindfulness.
"I was dating Danica and that relationship was great for me because she is on her own journey and spirituality is important to her," he spilled to Marcus.
"We both were finding our way, learning about different things and practicing meditation techniques."
Following his split from the former NASCAR driver, Rodgers infamously began a romance with Shailene Woodley.
It's interesting that the quarterback is now opening up about exes, as he did call it quits with Woodley earlier this year. But, as he shared in the podcast, Rodgers is all about being vulnerable these days.
Cover photo: Collage: ALBERTO E. RODRIGUEZ / GETTY IMAGES NORTH AMERICA / GETTY IMAGES VIA AFP & aaronrodgers12