Alabama's Bryce Young and Will Anderson open up about Sugar Bowl decision
Tuscaloosa, Alabama - Alabama's Bryce Young and Will Anderson Jr. took center stage on Monday while discussing their decision to play in the Sugar Bowl matchup despite injury risks as notable NFL Draft prospects.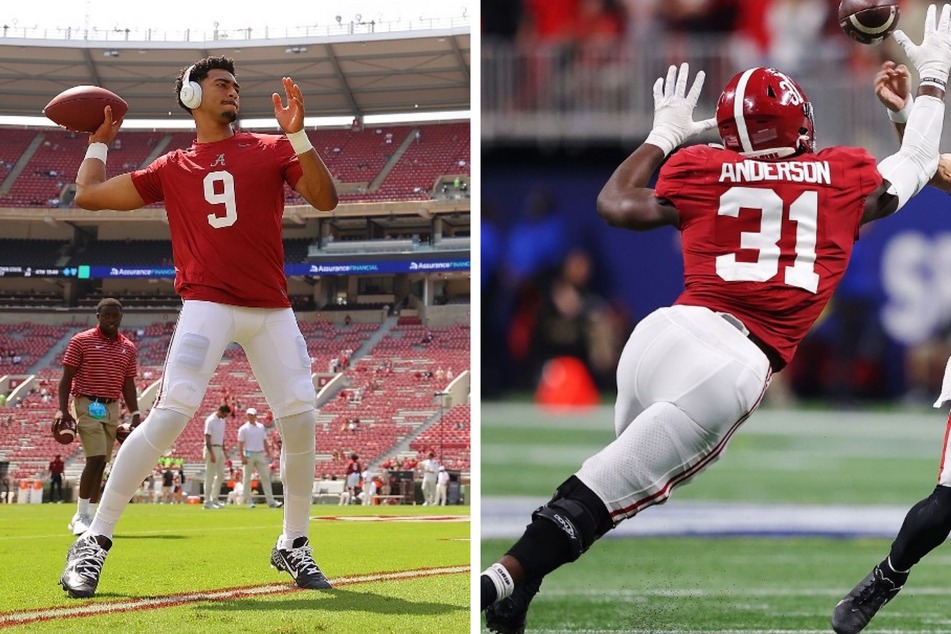 "I wanted to finish with my teammates this season. There's been a lot of work that's gone into this year, and I just get another chance to play with my brothers," Young said on his decision to play in the Sugar Bowl.
While many college football fans and elites have suggested that the star players should opt out of Bama's bowl showdown to avoid injury, the 2021 Heisman Trophy winner has a different approach to playing his last game as a Crimson Tide.
"I know everything happens for a reason," Young said of protecting himself with the NFL Draft on the line. "I place my faith in God. I'm concerned about doing what's best for the team."
Two-time Bronco Nagurski Award winner Anderson offered up a similar take as Young.
"I have faith in God," Anderson said. "God makes no mistakes. That's another thing me and Coach Saban talked about with the risk factor. That was never anything in my mind. I've been playing, what, three years here – some of the hardest football of my life, SEC football."
Alabama's head coach Nick Saban weighs in
Head coach Nick Saban has confirmed that Alabama insured both players from financial losses should they experience an injury during the bowl game.
"As an institution, we've minimized the risk of them playing in the game by insuring them the best we possibly can so that they're not taking a big risk by playing," Saban told reporters. "As much as you can [take] the risk out of it for them."
Saban also expressed his confusion around some college football athletes turning down a bowl game opportunity before the NFL Draft.
"It's kinda interesting that people opt out of playing for their team," Saban said. "The way you create value for yourself is to play football. That is the best way you can create value for your future."
Young and Anderson will suit up on the college football field for the last time on New Year's Eve against reigning Big 12 champions Kansas State at the Caesars Superdome in New Orleans.
Cover photo: Collage: KEVIN C. COX / GETTY IMAGES NORTH AMERICA / GETTY IMAGES VIA AFP