Alabama sophomore QB Bryce Young wins the 2021 Heisman Trophy!
New York, New York - On college football's most prestigious night, a little bit of history was made as the 2021 Heisman Trophy went to the University's of Alabama's star man.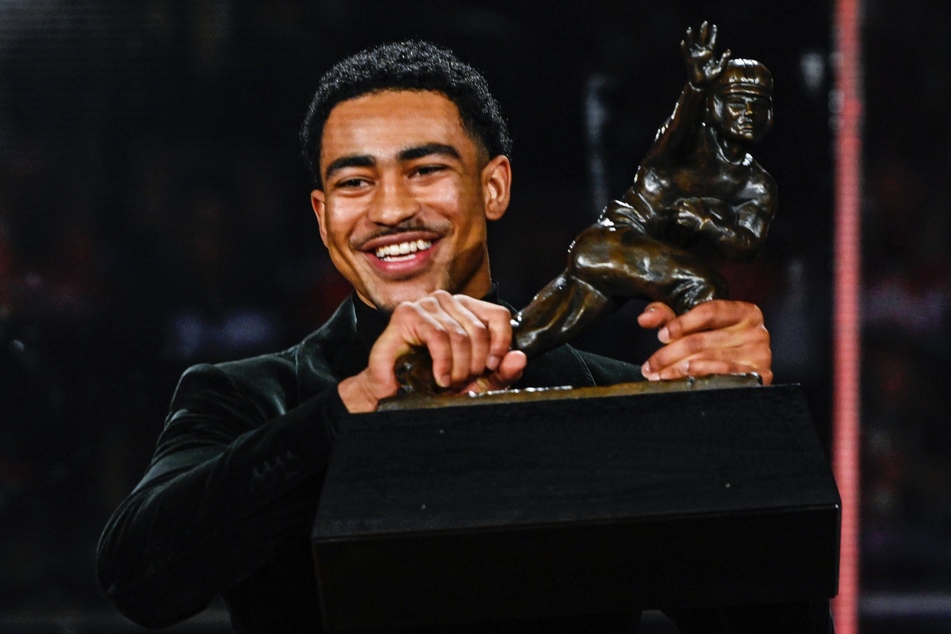 Bryce Young (20), the starting sophomore quarterback for the Crimson Tide, had the honor to life the prestigious award in New York City on Saturday.
This is the second year in a row that a player from Alabama has won and the fourth overall.
With Saturday night's award win, Alabama became the sixth school to win the award in back-to-back seasons.
The 2020 winner was wide receiver DeVonta Smith, who was the first of the Tide to win since 2015.
Alabama's other Heisman winners include running backs, Derrick Henry (2015), and Mark Ingram (2009).
Young is the first quarterback from Alabama's football program to win the award.
He has 43 passing touchdowns, four interceptions, and three rushing touchdowns so far this season.
Of all of his big performances this year, his most notable actually came last Saturday when he threw for an SEC Championship Game record 421 yards against the Georgia Bulldogs, an effort that likely sealed the deal when it came to winning the Heisman Trophy.
So far, Young has also won the Davey O'Brien Award, given to the nation's top quarterback, and the Maxwell Award, given to the best player in college football.
Young and the rest of the Crimson Tide have at least one more game to go this season, the college football semifinal at the Cotton Bowl Classic, against the Cincinnati Bearcats on New Year's Eve.
Cover photo: Imago/UPI Photo