Allyson Felix honored by Google after capping off legendary career with another medal
Eugene, Oregon - Anyone who wanted to google world championship record medal winner Allyson Felix after her last big race was in for a surprise.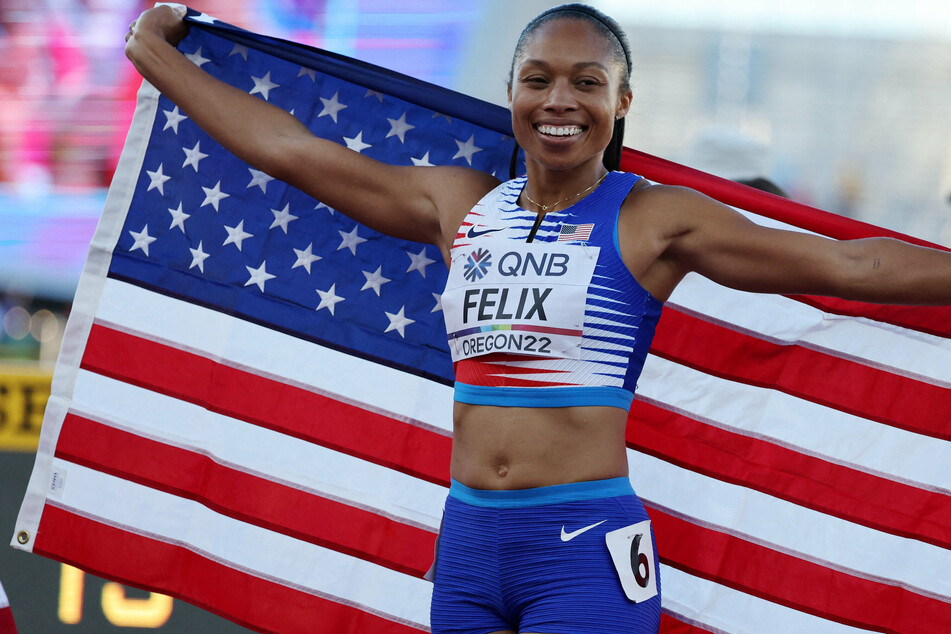 Google didn't miss the chance to honor the trailblazing athlete's outstanding career, which ended with a 19th medal at a world championship after she nabbed bronze in the 4x400-metre mixed relay in Eugene, Oregon, on Friday night.
The internet giant created an animation that featured the words "Olympian. Mother. Advocate."
Felix is first shown as a cartoon character running across the screen, before being pictured laughing with her child in her arms as Google congratulated her on a 20-year career.
"Awwww... look what happens when you google me!!," the retiring 36-year-old wrote in an Instagram Story.
As well as her achievements in track and field – including seven Olympic golds – Felix's greatest legacy is arguably the fight for more equal rights for women in competitive sports.
She took on sporting goods manufacturer Nike after the birth of her daughter to make sure female athletes were not financially disadvantaged because of pregnancy.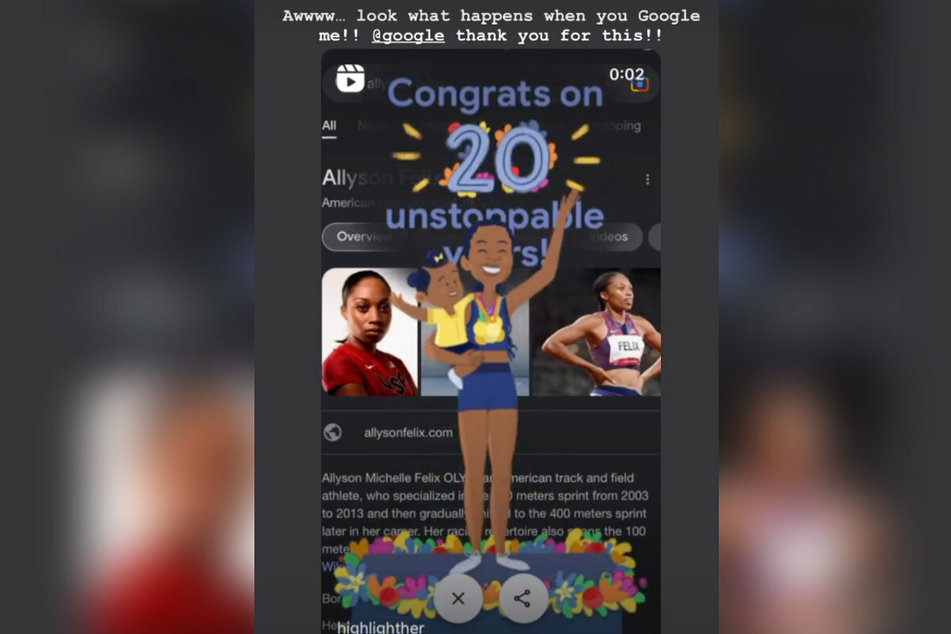 In April, Felix announced she would be stepping back from athletics after "one last run." After capping off an amazing career with bronze on Friday, she posted photos from the race on Instagram, with the caption: "Don't be sad it's over, be happy it happened."
Cover photo: REUTERS