Bucks star Giannis Antetokounmpo opens up on shooting Boston down
Boston, Massachusetts - Giannis Antetokounmpo never thought twice about putting up his clutch three-pointer, which was key in the Milwaukee Bucks coming back to beat the Boston Celtics 110-107 in Game 5.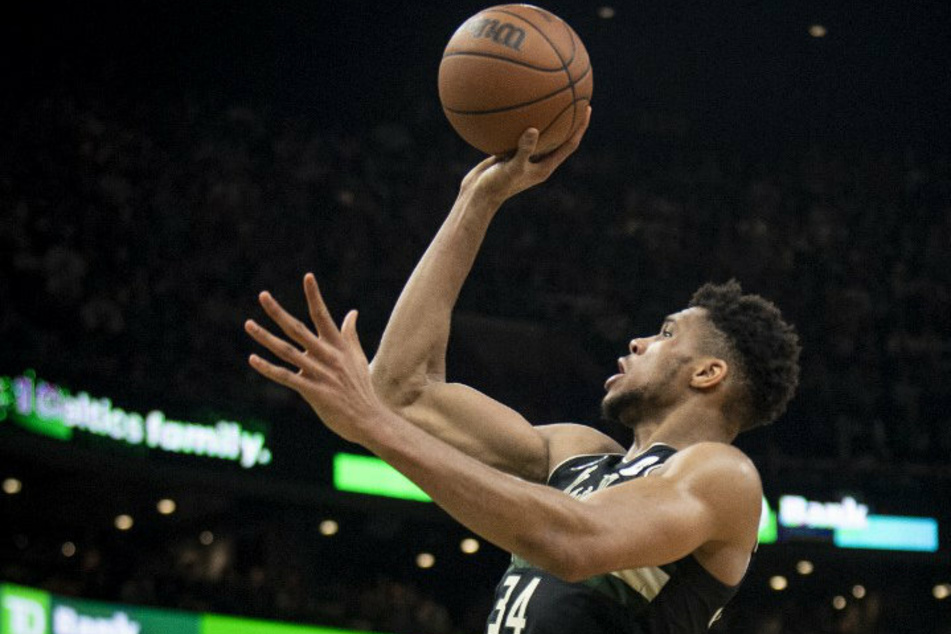 The win gives the Bucks a 3-2 series lead, with Game 6 heading back to Milwaukee, and at times it was a one-man show as Antetokounmpo finished with a game-high 40 points on 16-of-27 shooting.

As the Celtics began to open up a sizeable lead, Antetokounmpo scored 15 of the Bucks' 19 second-quarter points to keep his side within touching distance, and hit an important three-pointer to close out the third quarter and trim the margin back to nine points.
With less than two minutes to play, trailing 105-99, and having shot the three poorly all playoffs (four-of-29, 13% entering Game 5) Antetokounmpo nailed a clutch catch-and-shoot three to make it 105-102, before Jrue Holiday tied the game with another a minute later.
Giannis on THAT shot
Speaking to the post-game media, the reigning NBA Finals MVP said the big moments are not for everyone, but he wanted the responsibility.
"In a play, when it's a close game and if you're not comfortable or confident enough to take that shot, for a person who is being criticized for his shooting, you don't take that shot," he said.
"You wait, you give the ball to the point guard and you have like a full play, set a pick-and-roll, make sure everybody touches the ball, drive-and-kick... but as I said, I worked on it."
"I felt good, the ball felt good in my hands and I was able to have the nerves and time to take that shot."
Jrue gets his due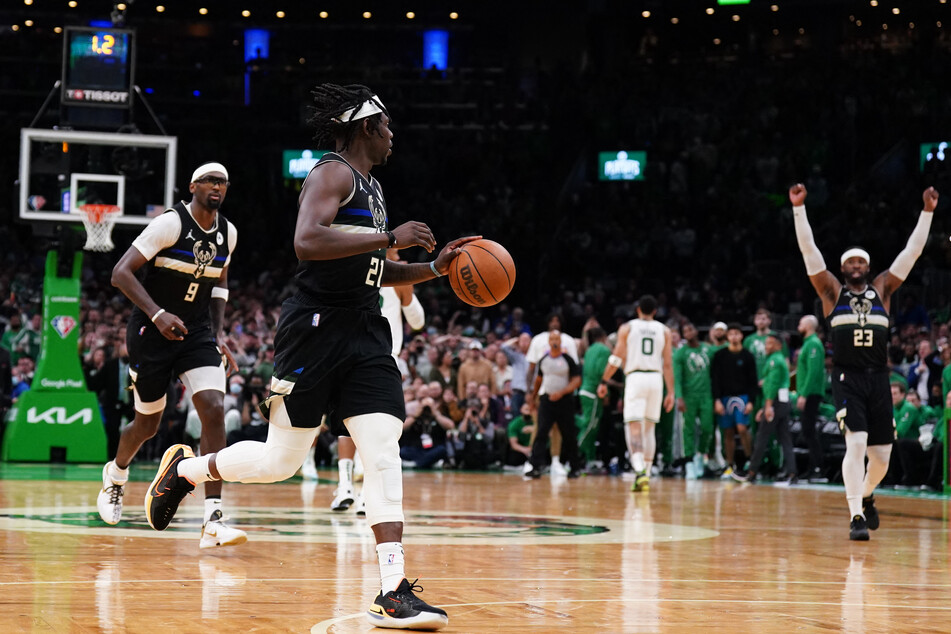 While Antetokounmpo was the driving force behind the win, Holiday was crucial in securing the result, becoming the first player in the past 25 years to have a steal and a block in the last 10 seconds of a playoff game.
Antetokounmpo made sure to credit Holiday and the Bucks defense, which held the Celtics to just nine points in the final eight minutes.
"Great block [by Holiday], and he was able to keep his balance then stay in the court," he said.
"Then at the end of the game he got that steal from Marcus Smart. Big-time plays down the stretch and that's what Jrue does."
"It's great. Some people take this for granted, but you can live or die with Jrue making decisions like that, going for a steal or putting his hands in there. We've won a lot of games with him doing that."
"[As a team] we just tried to keep guys in front of us, make them take that tough shot, being as active as we could – showing our bodies, showing our hands."
"Sometimes it's just luck, sometimes the ball just bounces our way and we were able to get some stops, but there was definitely effort behind it."
Cover photo: Maddie Malhotra / GETTY IMAGES NORTH AMERICA / Getty Images via AFP