Carson Pickett becomes first USWNT player with a limb difference
Sandy, Utah - Carson Pickett made history on Tuesday as she became the first soccer player with a limb difference to play for the US Women's National Team.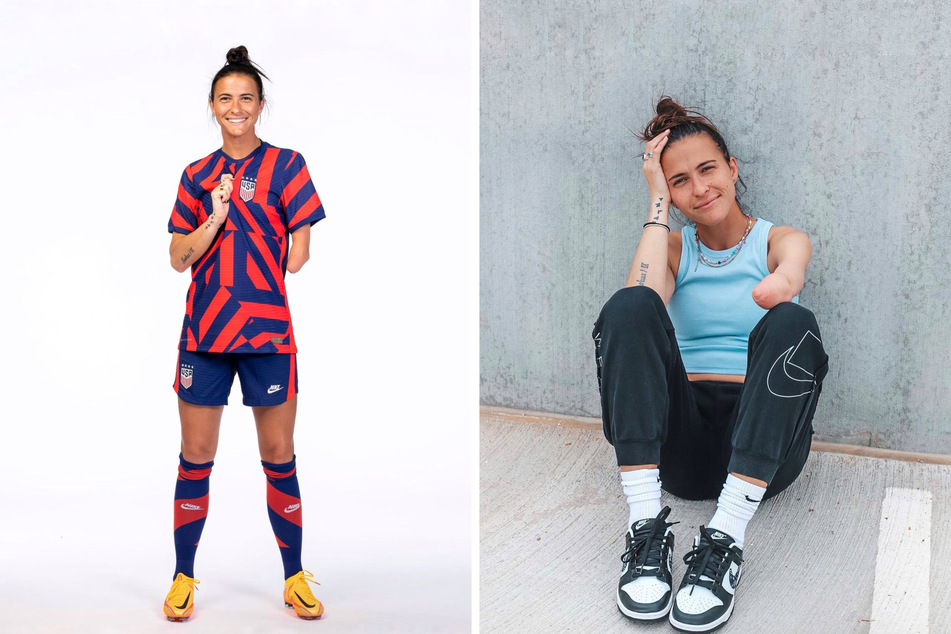 When Pickett started for the US Women's National Team (USWNT) in their 2-0 win over Colombia, the star athlete kicked her way into history by becoming the first player with a limb difference to play for the team.

She described her USWNT debut on Twitter as a "dream come true."
The 28-year-old defender who plays for the North Carolina Courage in the National Women's Soccer league (NWSL) was born without a left hand and forearm.
Pickett recently made her 100th NWSL appearance and was named in the league's best XI for June.
As part of the USWNT, Pickett hopes to use her platform to advocate for limb difference and limb loss awareness.

"While I know that I am confident and comfortable with showing my arm, I know there are so many people in the world who aren't," she wrote on Instagram during Limb Loss and Limb Difference Awareness Month.
"The feeling of being different and the anxiety of not fitting in is something that I have been through. Wearing sweatshirts in the dead heat of summer to hide my arm," she said. "I hope to encourage anyone who struggles with their limb difference to not be ashamed of who they are."
With Tuesday's win against Colombia, USWNT extended their winning streak to 69 games on home soil as both teams prepare for World Cup and Olympic qualifying in July.
Cover photo: Screenshot / Instagram / carson.pickett