Chet Holmgren: What the OKC Thunder rookie's horror injury means for his future
Oklahoma City, Oklahoma - Oklahoma City Thunder rookie Chet Holmgren will miss the 2022-23 NBA season because of a serious injury he sustained to his right foot, the team announced via Twitter on Thursday.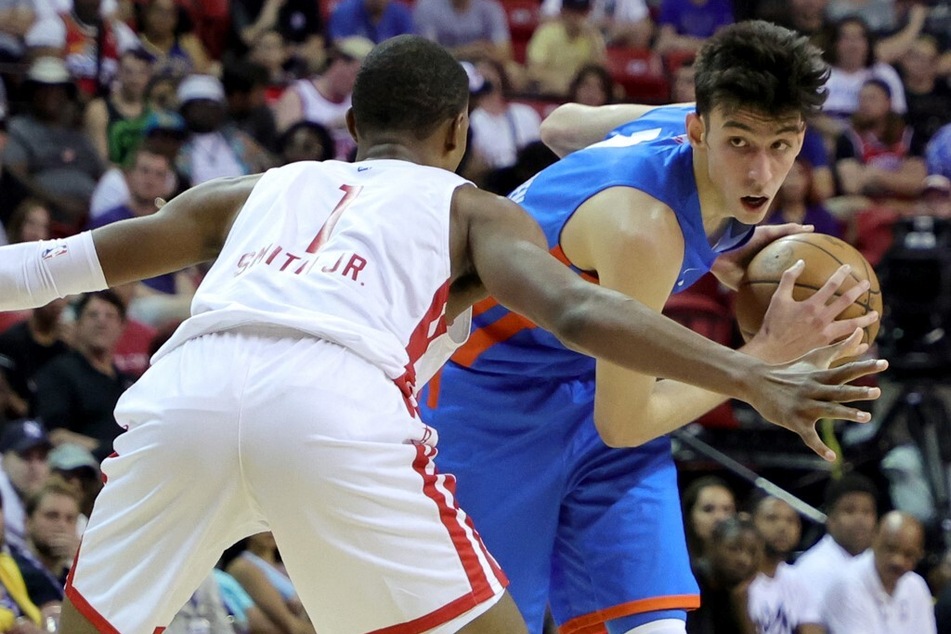 Holmgren, the No. 2 pick in the 2022 NBA draft, suffered what's called a Lisfranc injury while guarding LeBron James in the CrawsOver Pro-Am event in Seattle.
According to OKC's general manager, Sam Presti, Holmgren will undergo surgery after the athlete consulted with three of the top foot specialists in the country.
The 20-year-old has already resumed weight training and shooting exercises, all without applying pressure to his affected foot.
"Certainly, we are disappointed for Chet, especially given the excitement he had about getting on the floor with his teammates this season," Presti said about Holmgren's injury. "We know Chet has a long career ahead of him within our organization and the Oklahoma City community."
Holmgren had a "monster summer" as Presti described, averaging 14.0 points and 8.4 rebounds in five games earlier this year at the Las Vegas NBA Summer League.

Questions over Holmgren's frame remain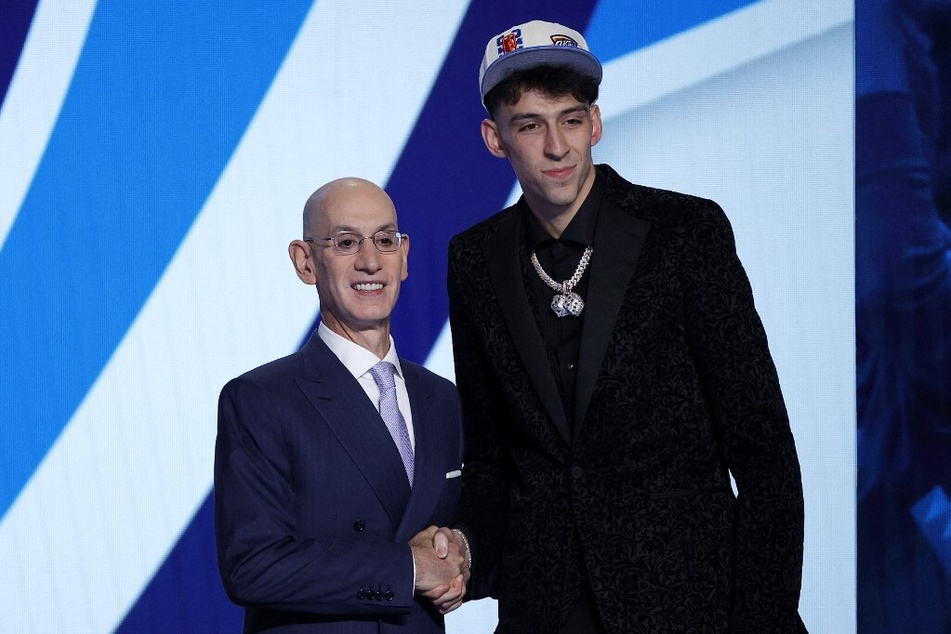 At 7-foot-1, 195-pounds, many questioned whether Holmgren's tall, lanky frame could withstand the physical rigors of NBA basketball.
This latest setback has only sparked more chatter surrounding whether he can make it at this level.
In the short term, Holmgren's injury won't affect the Thunder greatly. Long term is a different story, though.
Currently, Presti insists the injury won't prompt the Thunder to tank him for a better position player in the 2023 draft, as some have heavily suggested.
Still, all's fair in love and basketball. If Holmgren doesn't it make it back to full strength, OKC are the favorites to land the No. 1 draft pick in 2023, which they could potentially use to select Victor Wembanyama.
Wembanyama, arguably the most promising global basketball prospect, has a 7-foot-9 wingspan, compared to Holmgren's 7-foot-6, and he compliments it with an excellent sharpshooting ability and dominance at rim protection.
The two giants met on the court of the FIBA U19 World Cup in 2021, where Holmgren led the US to gold over Wembanyama's France.
Since the NBA considers the pro-am a sanctioned event, Holmgren's future earnings will not be in jeopardy if he fails to make a full recovery.
Cover photo: Chet HolmgreEthan Miller / GETTY IMAGES NORTH AMERICA / Getty Images via AFPn