Clemson's Brevin Galloway gets emergency surgery after his private parts "exploded"
Clemson, South Carolina - Clemson basketball's star guard Brevin Galloway underwent emergency surgery on Thursday to repair an unusual and "explosive" issue.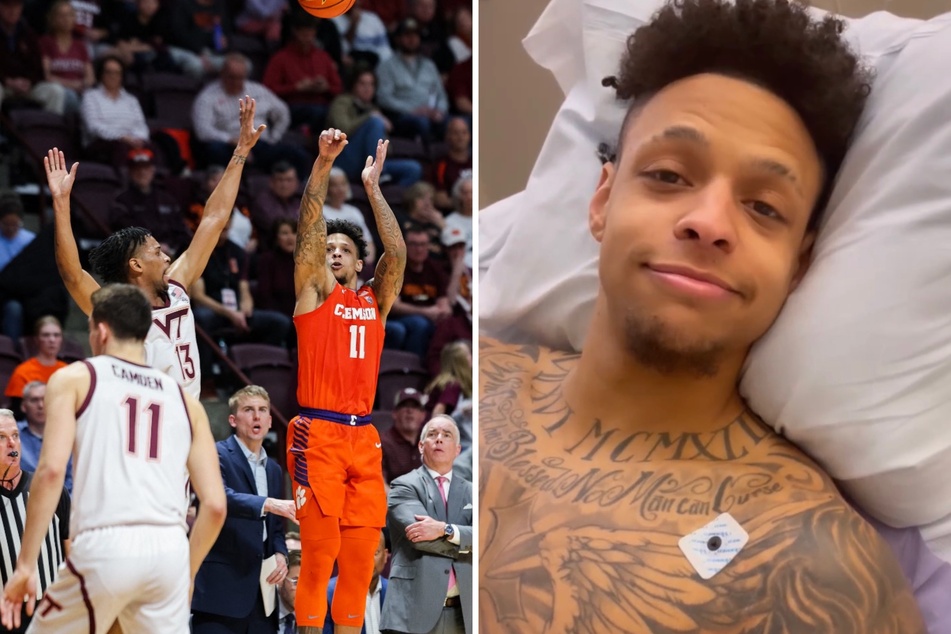 The junior standout shocked the college basketball world when he appeared in the hospital and revealed Thursday on his Instagram story a very abnormal swelling – on his nether regions.

In the video, Galloway explained that when he woke up from a nap after a morning lifting session, his "balls and nutsack were exploded."
The 25-year-old rushed to the hospital where he had emergency surgery to have his "balls reduced to a normal size," he said.
Galloway was able to find some humor in the situation, hilariously saying that his testicles were "trying to be like basketballs."
In a separate Instagram story, Galloway seemingly confirmed that the injury was caused by testicular torsion. The hooper also noted that the pain was a "10 out of 10" and that he couldn't breathe without severe discomfort.
Luckily, the Tiger star appears to be feeling much better and even shared encouraging words following the tragic injury.
"Try to find happiness in rough situations. Life is too short to be worried about something you can't control," Galloway wrote.
"I spent so many days with a miserable, pathetic mindset when *poop emoji* ain't go my way & I refuse to do it again. Grateful that's all it was."
Resting and in recovery, Galloway will cheer on his Tigers basketball team tomorrow as Clemson travel to Florida Sate in a conference showdown at 5 PM EST.
Cover photo: Collage: RYAN HUNT / GETTY IMAGES NORTH AMERICA / GETTY IMAGES VIA AFP / Screenshot / Instagram / brevingalloway