Coco Gauff secures US Open quarter-final spot for the first time
New York, New York - Coco Gauff achieved another milestone with victory over Zhang Shuai to reach her first US Open quarter-final.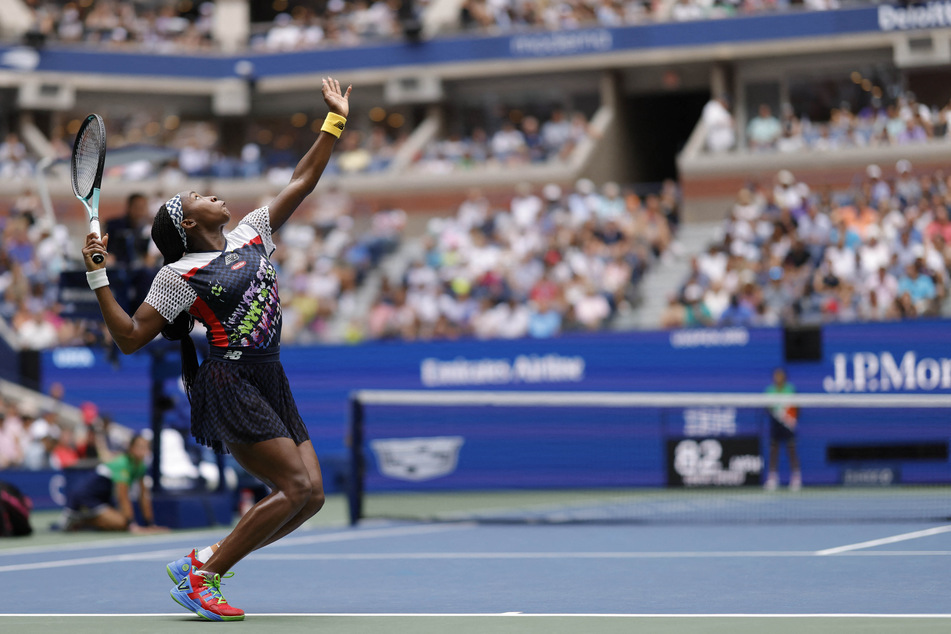 The 18-year-old is poised to break into the top 10 for the first time next week and continued her excellent season by defeating Zhang 7-5, 7-5 in a high-quality encounter on Arthur Ashe Stadium.
Gauff has already made her first grand slam final this year at the French Open, and it would be an irresistible narrative if she could win her first title in the tournament where Serena Williams bowed out.
Speaking to the media after advancing to the quarter-finals, Gauff compared the atmosphere inside Arthur Ashe Stadium – where she has played every match this tournament – to an NBA game.
"It's way different [to a normal tennis crowd]," she said. "On the 6-5 changeover, people were saying 'let's go, Coco' – I was literally trying not to smile."
"I was, like, I've got to stay in the zone. Inside I was trying my hardest not to smile. This is a surreal moment for me – on Arthur Ashe Stadium and people are chanting my game. I feel like I'm at an NBA game."
"That's a special thing about tennis. When you go to a football game or an NBA game, people are chanting the team's name. That's great as a player."
"For you to have the whole crowd chanting your name specifically is something I won't take for granted."
Coco Gauff says she "feeds off" the cheering crowd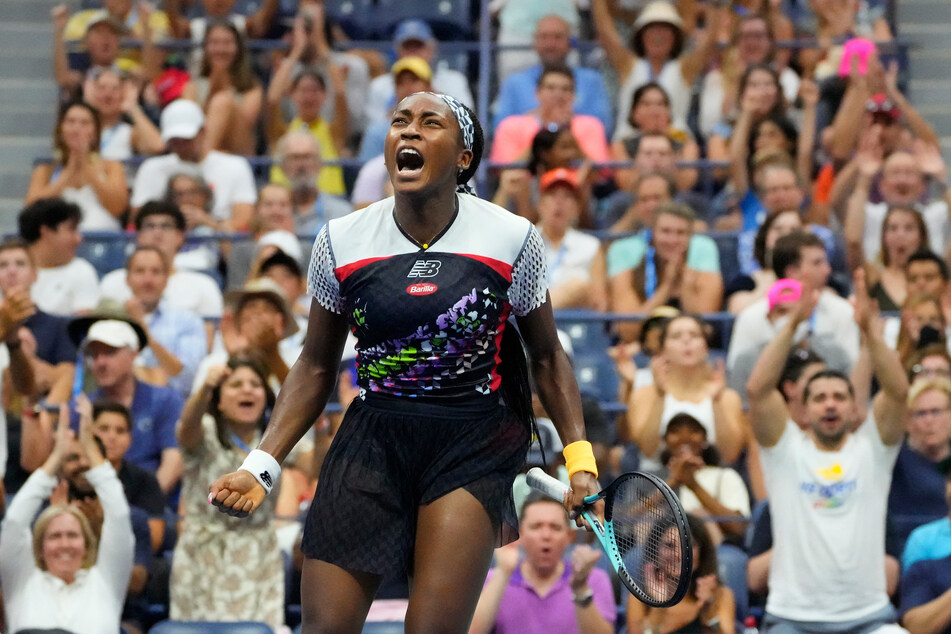 When asked if the incredible attention she has received this week has been a distraction, she said it only helps her in the heat of the contest.
"I think it depends on the player – for me though, I just feed off of it," she said. "I think it helps me more."
"I mean, for some players, they prefer a more chill, relaxed environment. For me, if anyone has seen me play, I like to get pumped up. The New York crowd seems to like it too."
A meeting with the in-form French athlete Caroline Garcia is scheduled for the quarter-final, and Gauff said it is no secret that she is one of the hottest players on tour right now.
"I think she's playing the best tennis she's played in a long time," she said of her contender. "It's going to be a challenge."
"When you play these players that are hot, I think it's more of a mental challenge. You just gotta accept she's going to hit some great shots, because I know she will."
"I think my mentality has been great. I played I feel like two similar opponents, Maddie Keys, who can hit some unbelievable shots from the wings. Same with Shuai today. She was hitting some great shots."
"I think I was doing a good job of accepting it, clapping my hands, moving on to the next point. I think I'm going to have to do that for the next match."
Gauff and Garcia have played twice before, with Gauff winning both matches.
There is still a long way to go, of course, but Gauff has yet to drop a set and showed her competitive maturity in a tough battle with Zhang, winning the final four games and saving a set point.
Cover photo: Collage: REUTERS