Griner meets with US officials in Russia for first time since being detained
Moscow, Russia - Women's basketball star Brittney Griner is said to be doing "well" after US officials finally were allowed to meet with her in person on Wednesday.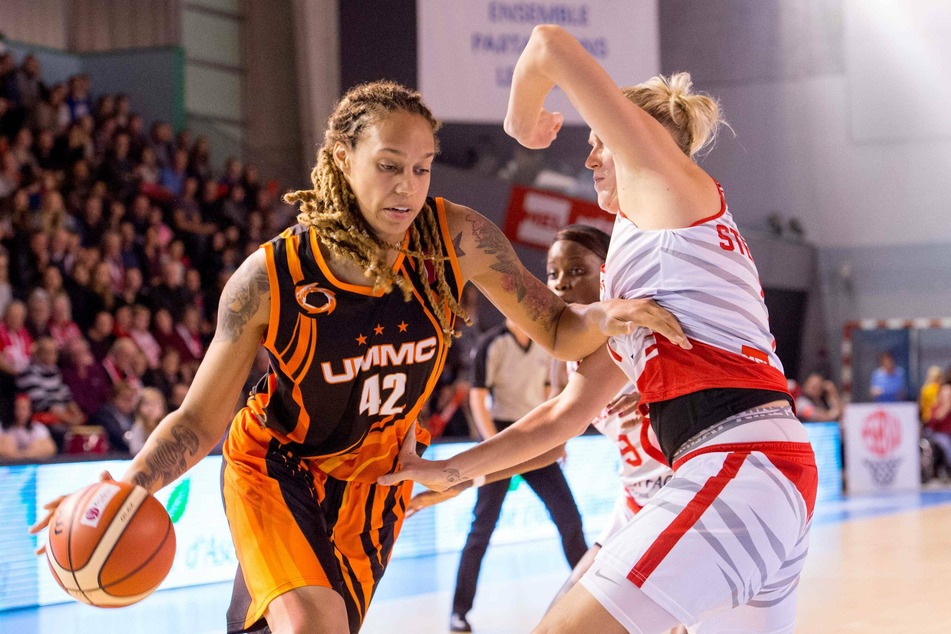 Officials from the US consulate in Russia finally met with Griner while she's currently being kept in pretrial detainment.
US State Department spokesperson Ned Price reported to ESPN that "a US consular official was able to verify that she is doing as well as can be expected."
She's been held by Russian authorities since February 17, when she was stopped at a Moscow airport by customs officers who claimed that Griner had vape cartridges containing hashish oil within her luggage.
The 31-year-old was arriving back into Russia following a two-week break from UMMC Ekaterinburg, a Russian pro-basketball team that she's been playing with for the past five seasons, in-between time in the US with the WNBA's Phoenix Mercury.
She was playing abroad with 11 other WNBA players this winter, and was the last remaining player in Russia since the Ukraine conflict began last month.
Griner appeared in a Russian courtroom last week when authorities extended her detention period until May 19, after prosecutors requested more time to investigate Griner's case.
State Department sources also told ESPN that under Russian law, prosecutors have up to 18 months before they are required to bring Griner to trial.
In the meantime, Price also added that the US expects "consistent, timely access" to Griner, despite a lack of clarity on whether Russian authorities would act in good faith, hopefully.
Griner, an American citizen, is a proud, passionate member and supporter of the LGBTQ+ community, which generally goes again Russia's notoriously conservative values.
Prior to finally meeting with American consular officials, Griner had been communicating with her family only through her Russian attorneys since being detained.
Cover photo: imago/Icon SMI