Brittney Griner appears in Moscow court for the first time since her arrest
Moscow, Russia - WNBA star Brittney Griner's Russian nightmare will continue for at least another two months after a Moscow court extended her detention until May 19.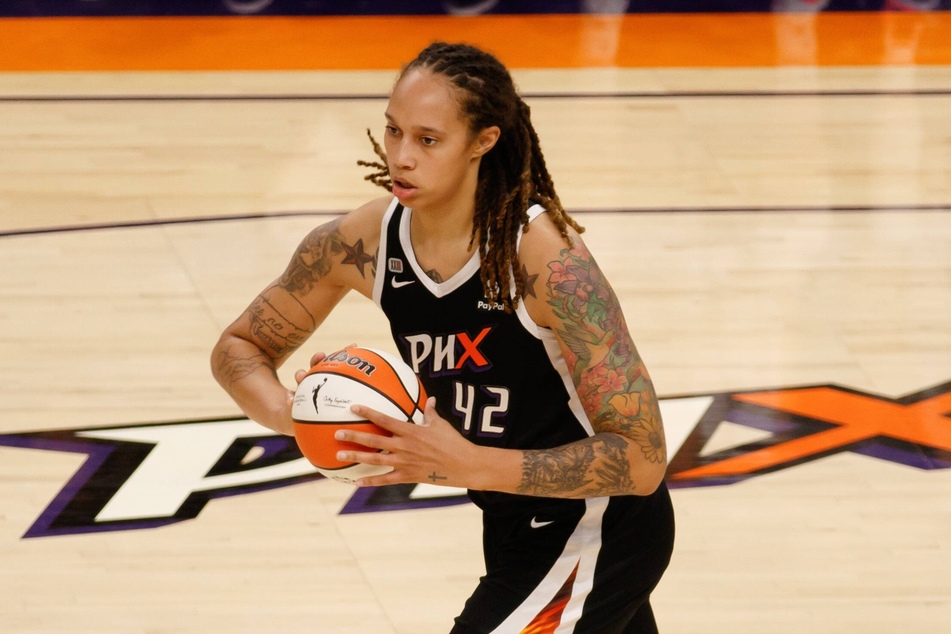 According to the Russian state news agency TASS, Griner on Thursday pleaded not guilty to drug charges that could result in a 10-year prison sentence.
The charges stem from alleged cannabis oil vape cartridges that were discovered in her luggage by Russian customs authorities at a Moscow airport.
Griner had been playing in the Russian women's pro basketball league for UMMC Ekaterinburg, which was in the midst of a two-week break, when she was stopped by customs authorities.
For the last seven years, Griner and several other WNBA players have been spending their off seasons earning considerably more money playing ball abroad in either Russia or Ukraine.
This year, a dozen WNBA players were bouncing between both countries, but all of them aside from Griner had left the region since Russian launched its invasion of Ukraine.
Griner, a two-time Olympic gold medalist, seven-time WNBA All-Star, and 2014 league champion, has been the most popular American playing in the region. However, relations between the USA and Russia have reached rock-bottom, and it's hard not to read political reasons behind her months-long detention.
Big names from both politics and sports have recently spoken out for her release, including Hillary Clinton, Billie Jean King, and Rep. Colin Allred, who is advocating on her behalf in Congress.
Cover photo: MAGO/ZUMA Wire