Houston lands commitment from tackle Jamall Franklin Jr.
Baton Rouge, Louisiana - Promising prospect Jamall Franklin Jr. announced his commitment to the Houston Cougars 2023 recruiting class on Wednesday.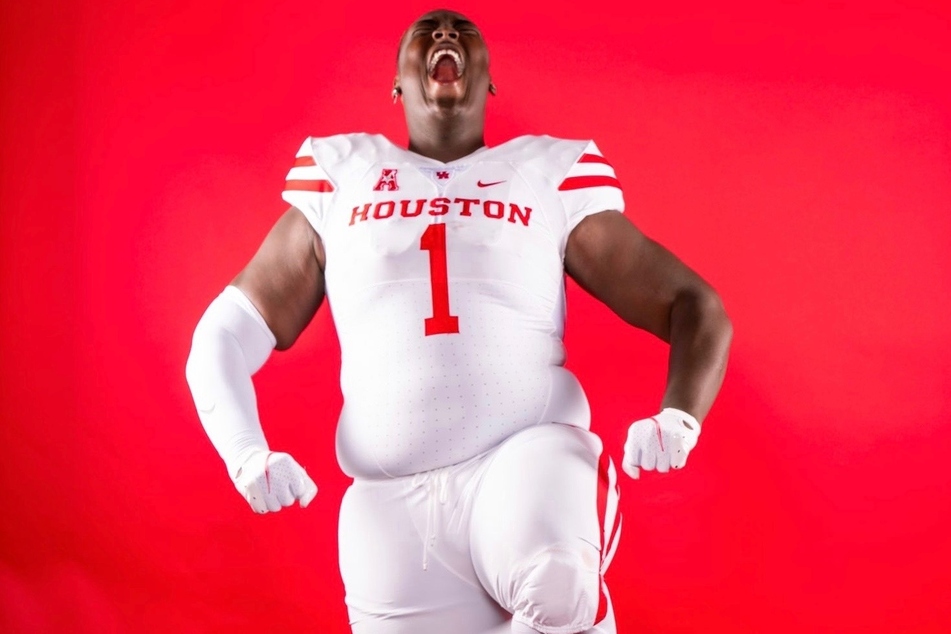 As the summer heat begins to cool down, the Houston Cougars football are just starting to heat things up.
The program landed another top-ranked pledge in Jamall Franklin Jr., who committed live via Instagram, surrounded by family, friends, and teammates.
Franklin, the 24th best player in the state of Louisiana, is a real family man who used this decision to honor someone very special to him.
August 10 is his late grandfather's birthday, and the perfect date for Franklin to make Houston his new home.
"My family loves Houston," the young athlete said about his pledge to become a Cougar. "The environment feels like home away from home. They trust the coaches at Houston to take care of me no matter the situation. My grandfather is one of the major reasons why I grind so hard the way I do and he is my why."
At 6-foot-7 and 350 pounds, Franklin is a top-50 offensive tackle who picked the Cougars over offers from of Louisiana, Missouri, Tulane, and Jackson State. He becomes the program's 10th commit and the second highest-ranked pledge in the Cougars 2023 class.
The Houston Cougars 2023 recruiting class currently sit at No. 5 in the American Athletic Conference rankings.
Cover photo: Screenshot / Instagram / 7even5ivee