In-demand Ugonna Kingsley Onyenso commits to the Kentucky Wildcats
Lexington, Kentucky - The University of Kentucky basketball program has officially finalized its roster with one of the best centers in the nation, Ugonna Kingsley Onyenso.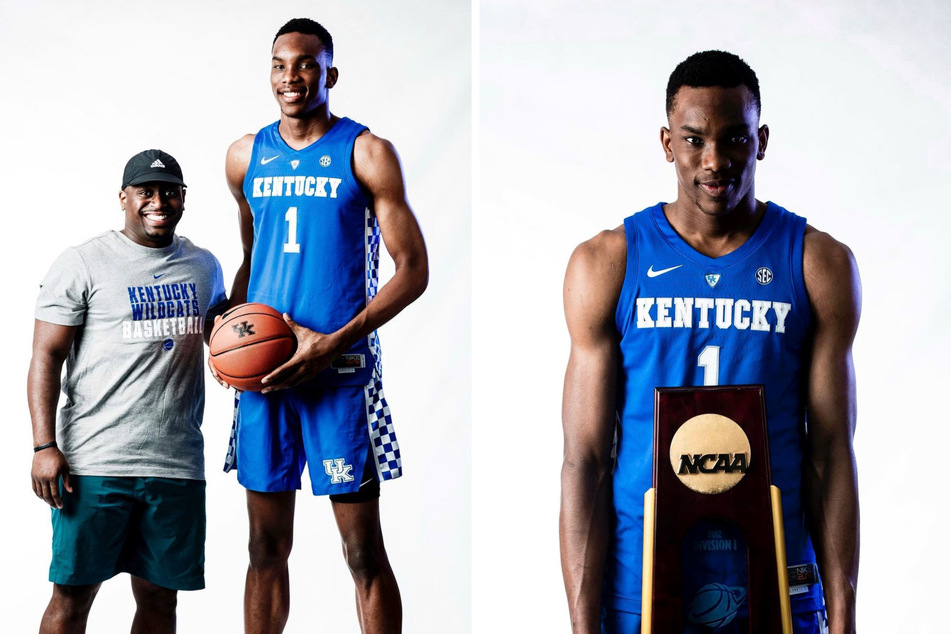 Onyenso, the highest-ranked uncommitted prospect in the 2022 class, finally found new his basketball home Monday.
Originally hailing from the eastern part of Nigeria, the star athlete made his announcement live via 247 Sports on YouTube from the NBA Academy Africa in Senegal.
"I have two reasons for choosing to play with Kentucky," Onyenso said about his commitment to the Wildcats. "The first is their track record with their bigs. They know how to develop their bigs to get to the next level."
He continued: "My second reason is that I have seen them play and they play my style of basketball. After talking to Coach Cal, I knew that would be the place for me."
Onyenso shoots to the top in no time
Standing a massive 7-feet tall, Onyenso ball game is just as impressive as his stature.
With his 7-foot-5 wingspan and aggressive approach on the court, he's one of the best rim protectors in the country. Last season, he became the most dominant shot-blocker in prep school basketball after arriving at Putnam Science Academy in Connecticut.
Despite only appearing on the recruiting ranks in late May, Onyenso has become one of the hottest prospects out there, ranking as the best player in the state of Connecticut, as well as the No. 9 center and No. 39 overall player in the nation.
With Onyenso's pledge, the Wildcats' 2022-23 basketball roster is officially finalized with a total of 11 scholarship players. Currently, Kentucky has the No. 2 spot in the 2022 recruiting team rankings, only trailing behind Duke University.
Cover photo: Collage: Screenshot / Instagram / kingsugo_