Joel Embiid is now an American citizen, but will he pick Team USA?
Philadelphia, Pennsylvania - With the 2024 Olympic Games just two years away, Philadelphia Sixers' Joel Embiid earned his US citizenship just in time to potentially make a run for a bid on Team USA men's basketball team.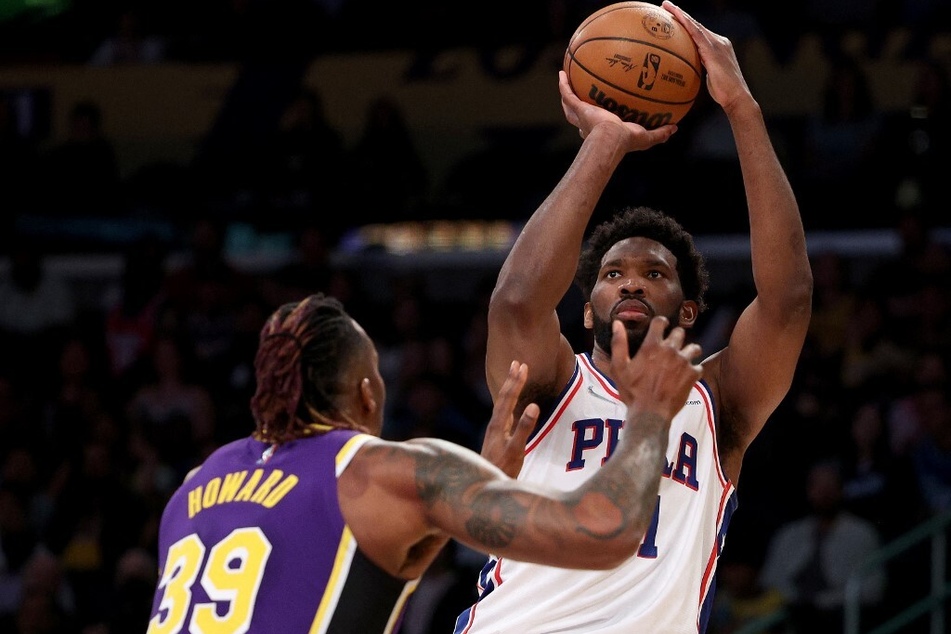 After revealing to Dan Gelatin of the Associated Press that he was officially sworn in as a US citizen two weeks ago, the Sixers' All-Star center is now a citizen of three different countries: Cameroon, France, and the US.
Born in Yaoundé, Cameroon, Embiid also became a French citizen in July.
"I've been here for a long time," Embiid told Gelatin. "My son is American. I felt like, I'm living here and it's a blessing to be an American. So I said, why not?"
The Philadelphia star moved to the United States at 16-years-old. After a single collegiate season at Kansas, Embiid declared for the 2014 NBA draft becoming a first-round pick to the Sixers.
Now at 28-years-old, he is also the longest-tenured Sixers, a five-time NBA All-Star, two-time MVP runner-up, and last season's NBA scoring champion.
What has fans more excited about Embiid finally becoming an American citizen is his possible bid to represent Team USA at the Olympic Games.
Will Joel Embiid help Team USA to more Olympic gold?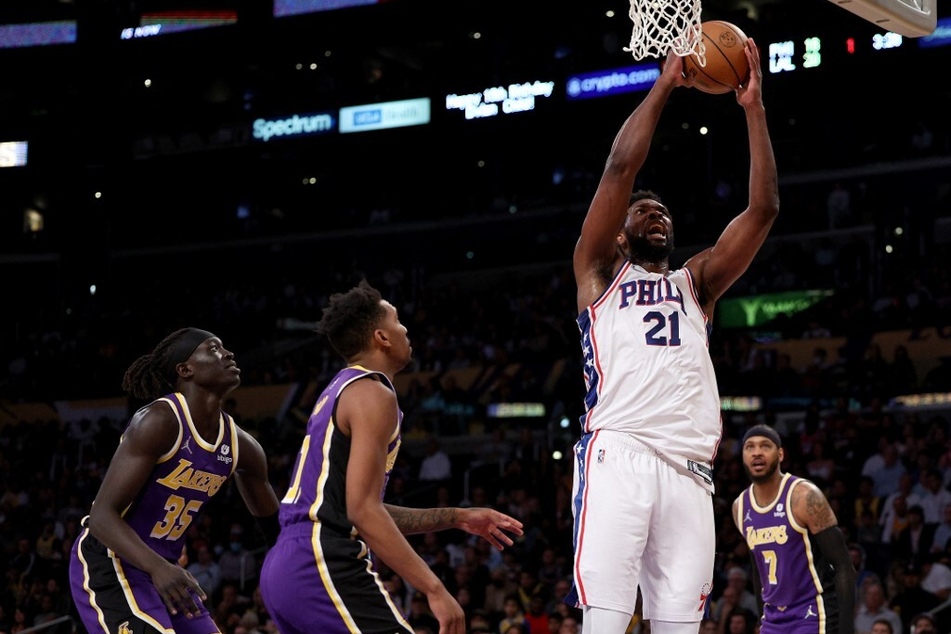 With at least three options on the table, there's naturally speculation about which country Embiid might represent in international basketball.
There was once talk of him turning out for the Republic of the Congo national team, but in the end, it came to nothing.
With the 2024 Olympics held in Paris, many fans believe he will join Timberwolves' Rudy Gobert, who led the French team to hand the US its first Olympic defeat since 2004.
But then there's the 2028 LA Olympics, which might at least give Embiid something to think about.
For now, the 7-footer will remain focused on coming back from injury for the upcoming 2022-23 season. In late May, Embiid underwent surgery to repair a sprained right thumb and a separate procedure to fix a left index finger injury.
On Tuesday, Embiid began participating in Philadelphia's preseason training camp, which ends on Sunday.
Cover photo: Harry How / GETTY IMAGES NORTH AMERICA / Getty Images via AFP