Jimmy Butler claps back at haters over new "emo Jimbo" look: "It was a hit!"
Miami, Florida - Is that Miami Heat star Jimmy Butler or Katt Williams?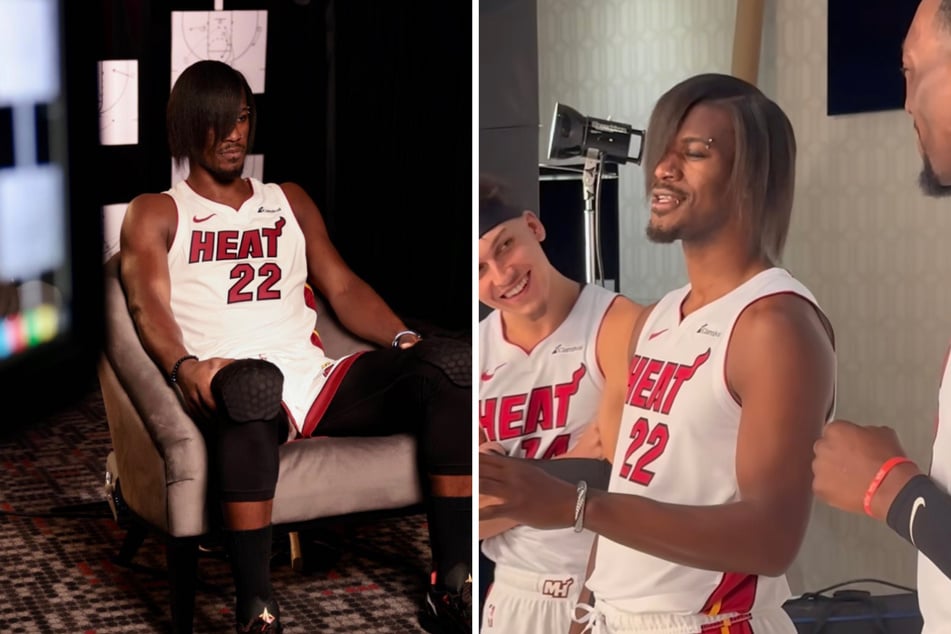 Jimmy Butler's past media day hairdos have turned into legendary spectacles, and he certainly lived up to the hype again in 2023.
On Monday, the Miami Heat superstar ditched his dreadlocks in favor of an entirely new look... that fans are not here for!
Butler flaunted a 4c silk-press bob haircut and black painted nails along with several new face piercings, and revealed the self-deemed "Emo Jimbo" look on his Instagram story.
"Nobody does Media Day like Jimmy Butler does Media Day," the Miami Heat tweeted.
Needless to say, NBA Twitter had big reactions over Jimmy's most recent makeover, and it's crystal clear that they're not exactly jumping on the bandwagon of his new style.
NBA fans react to Jimmy Butler's new look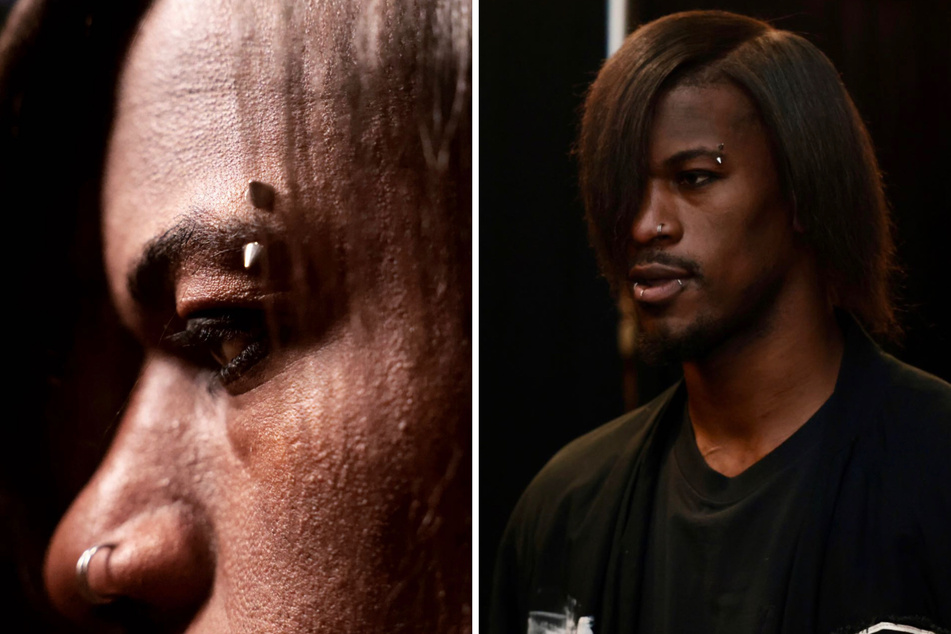 During the Miami Heat Media Day, Jimmy Butler revealed the reasons for his "emo" look, saying he is now in his "emotional state" being "one with his emotions."
Fans teased Butler for his appearance, unleashing a relentless storm of jokes online.
"forget everything else, i wanna know who pressed his hair. this is a kitchen press with blue magic if i ever saw one, lol," one fan joked.
"Jimmy Butler rocking the Katt Williams and Andre 3000 Hey Ya! Mane," another added.
"EMO JIMMY UNLOCKED," one fan said.
Yet Butler himself didn't seem to be paying attention to the critics, and seemed to clap back in a new IG story.
"Emo Jimbo. Will he be back?" he said in a selfie video. "Probably so. It was a hit!"
Butler and the Heat will begin the 2023-2024 NBA season on October 25 against the Detroit Pistons at 7:30 PM ET.
Cover photo: Collage: Screenshot / Instagram / jimmybutler