Rebels Quinshon Judkins breaks historic Ole Miss football record!
Fayetteville, Arkansas - Despite being upset 42-27 by the Arkansas Razorbacks on Saturday, Ole Miss had one thing to celebrate: the record-breaking performance by running back Quinshon Judkins.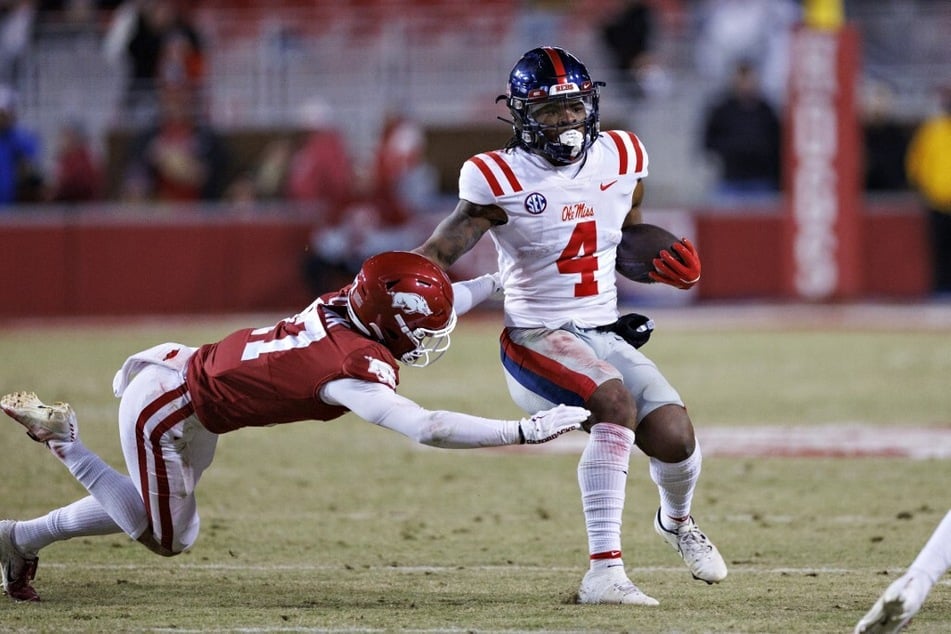 Just one week after topping the school's single-season rushing touchdown leaderboard, Judkins passed another big milestone on the field for the program.
The true freshman broke a 73-year-old record for the most rushing yards in a single season, set in 1949 by legend Kayo Dottley.
Judkins only needed 142 yards to eclipse Dottley's all-time mark of 1,312 yards, and the talented rusher easily destroyed that mark, finishing with 214 yards and a touchdown against Arkansas, which gave him 1,385 yards and 17 touchdowns on the season.
The magical moment came on a massive 60-yard touchdown run late in the third quarter – the Rebels' first score of the night.
Judkins has become a force to be reckoned with in SEC, "He's had an outstanding year. He's had a lot of production. The guy's a really, really good competitor," legendary coach Nick Saban said after the game.
He added: "The guy's a really, really good competitor. Does a good job of executing the plays they ask him to run. He's relentless in the way he carries the ball. He's tough. He can run behind his pads. He can make you miss. He's got pretty good speed. We looked at him coming out last year. In hindsight, it would be great if he was on our team."
Judkins will have a chance to add to his records on Thursday, when Ole Miss hosts Mississippi State in the 119th edition of the Egg Bowl at 7 PM EST.
Cover photo: Wesley Hitt / GETTY IMAGES NORTH AMERICA / Getty Images via AFP