Rory McIlroy fears he gave Tiger Woods Covid-19 on eve of Open Championship
St. Andrews, UK - Rory McIlroy thinks he may have given Tiger Woods Covid-19 on the eve of the Open Championship after the pair played at a charity event beforehand.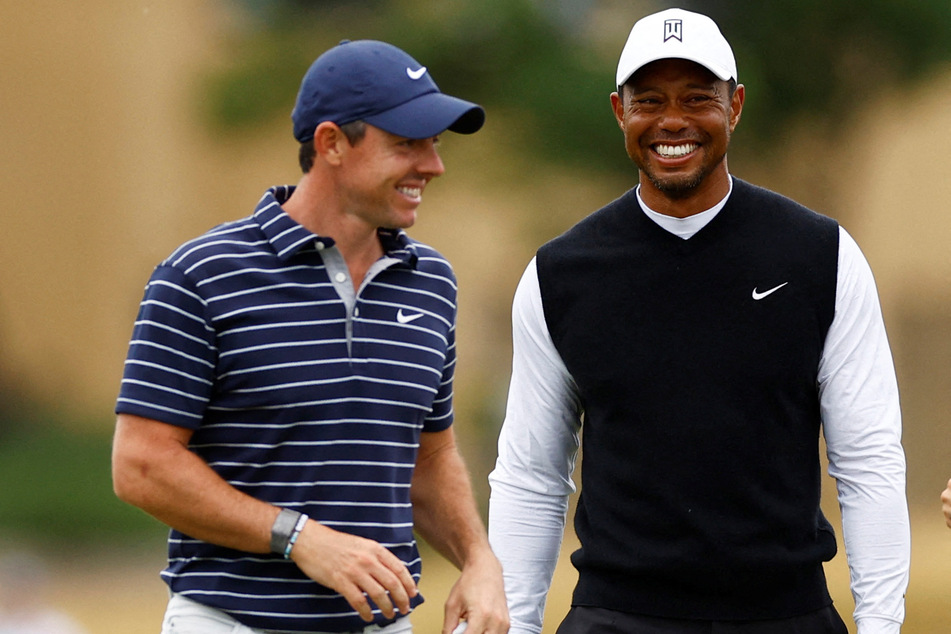 The Northern Irishman, who claimed a third FedEx Cup this year, has forged a close bond over the years with the American, one strengthened by their shared views on the LIV Golf breakaway this season. The two athletes are planning to launch their own virtual golf league together in January 2024.

While several of their rivals warmed up at the Scottish Open for this year's Open, McIlroy and Woods played at a fundraising event hosted by JP McManus at Adare Manor.
Now, four-time major winner McIlroy has revealed he played at St. Andrews while battling Covid-19 – and that he fears he gave it to Woods after the two dined together.
"I woke up feeling a bit achy but didn't really think anything of it," he told the Irish Independent. "[But] as I'm getting up from the table, I'm sore and stiff and super tired."
"I slept for maybe two hours, and the sweat was just pouring off me. Erica [McIlory's wife] took my temperature, and it was sky-high."
"[Tiger] texted me that night with chills and fever. I'm like 'f****** hell, I've just given Tiger Covid. This is horrendous!' So we both had Covid going into the Open."
"The whole week of the Open, I didn't have any taste, and everything [was] like vinegar to me. Everything. It was really strange."
Woods went on to miss the cut at the Open, while McIlroy was edged out by Cameron Smith on the final day at St. Andrews.
McIlroy did end the season on a high, topping the DP World Tour rankings and returning to number one in the world.
Cover photo: REUTERS