Tom Brady retires "for good" with emotional video message
Tampa, Florida - Exactly one year after he first announced his retirement, NFL legend and Tampa Bay Buccaneers quarterback Tom Brady is ending his career again – this time, he says, "for good."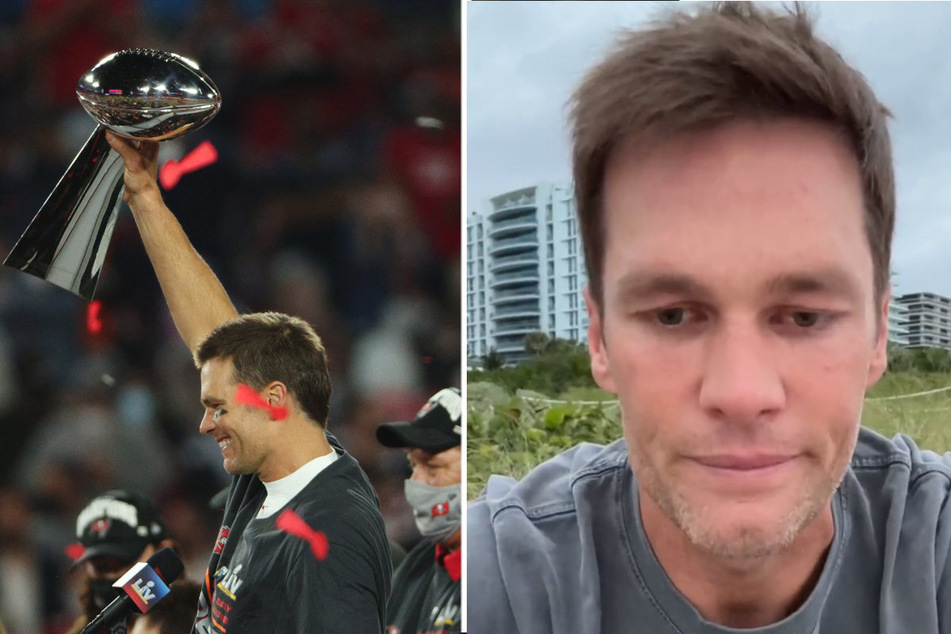 In a short Twitter video, Brady made it as clear as possible that there wouldn't be a "take three" for his decision to quit.
"Good morning, guys!" he begins in the clip, before cutting to the chase: "I'm retiring. For good."
Against an outdoor backdrop, the 45-year-old kept it short and sweet, saying: "I know the process was a pretty big deal last time, so when I woke up this morning, I figured I'd just press record and let you guys know first."
Brady's NFL season ended early with a blowout defeat to the Dallas Cowboys in the Divisional round of the playoffs, and speculation had been mounting in regard to his next move. But the seven-time Super Bowl champion cut the chatter short with a crystal-clear announcement that leaves little room for the kind of U-turn he pulled last year, when he went back on his decision to retire.
"I think you only get one super emotional retirement essay and I used mine up last year, so really thank you guys so much to every single one of you for supporting me," he said, getting noticeably chocked up. "My family, my friends, my teammates, my competitors... Thank you guys for allowing me to live my absolute dream."
"I wouldn't change a thing," Brady finished, while on the verge of tears. "Love you all."
And so an entire football era comes to a close, with the most successful quarterback to ever play the game bowing out at the end of his twenty-third NFL campaign. Brady holds almost every record imaginable in the league, among them most championships, Super Bowl MVP awards, and passing touchdowns.
Cover photo: Collage: Patrick Smith / GETTY IMAGES NORTH AMERICA / AFP & screenshot/Twitter/Tom Brady