Top prospect Gregory Jackson decommits from powerhouse North Carolina basketball
Chapel Hill, North Carolina - Rising senior basketball star Gregory "GG" Jackson has decommitted from the North Carolina men's basketball team, becoming the first player to decommit from the program in nearly 20 years.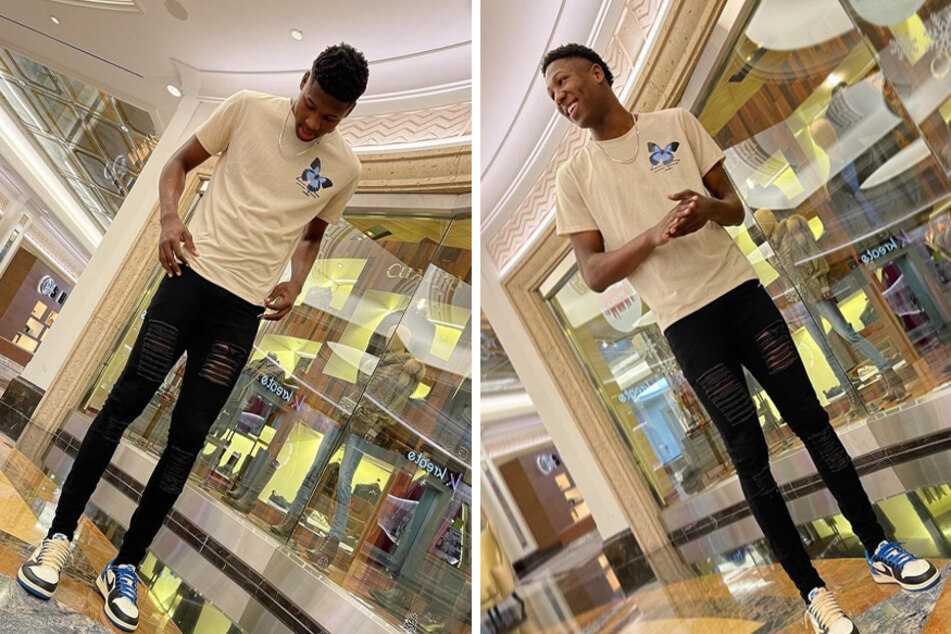 The No. 1 player in the 2023 class has been on a recruitment rollercoaster for the last 10 months, and the final drop appears certain with a decision expected to be made soon.
In an announcement he shared via Instagram on Thursday, Jackson said he's decommitting from the Tar Heels, opening up the potential for the athlete to join either South Carolina or Duke.
"I have decided to decommit from UNC to explore other options that can help me grow from a teenage boy to an adult to put me in the best position to reach my dream goal which is the NBA," Jackson wrote on Instagram.
Jackson is the first prospect to decommit from North Carolina in nearly 20 years.
J.R. Smith committed to the Tar Heels in 2003, but later opted to go straight to the NBA out of high school.
To date, no player in the modern recruiting era has decommitted from the powerhouse Tar Heels in search of another college.

Though initial reports claimed Jackson's departure from the Tar Heels is to enroll early at South Carolina and reclassify to the class of 2022, Jackson has not made any official statements confirming such news.
During his junior season in high school, Jackson averaged 22.1 points and 10.9 rebounds, earning Gatorade Player of the Year honors in South Carolina. Jackson was also named MVP of the prestigious National Basketball Players Association (NBPA) Top 100 Camp last month after averaging 14.0 points and 9.2 rebounds.
Cover photo: Collage: Screenshot / Instagram / Gregupnxt