Alabama basketball triumphs through emotions after teammate's shocking arrest
Nashville, Tennessee - In the wake of Alabama star forward Darius Miles' shocking arrest on murder charges over the weekend, Crimson Tide basketball pushed through the emotions to secure a 78-66 win against Vanderbilt on Tuesday.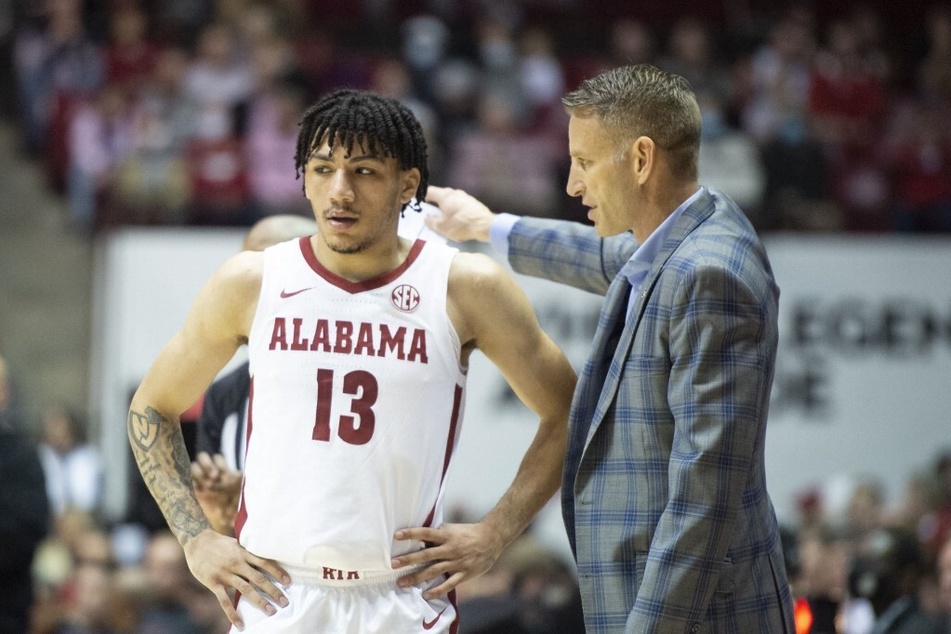 Alabama head coach Nate Oats has been through an emotional rollercoaster since Sunday, and his anguish was present during the team's first showing on the court since Miles' arrest.
"It's shocking, to be honest with you," Oats reflected on his now-former player's arrest during a postgame interview. "I'm a believer, so I do a lot of prayer, a lot of scripture reading."
The murder of 23-year-old Jamea Harris has shaken Tuscaloosa to its core and has had reverberations beyond, becoming an incident that has shaken the entire college hoops community.
"The basketball side of it became really unimportant for a while there," Oats shared. "But the basketball side of it gives us some way for the team to pull together, you know, gives us something else to think about because the severity of the situation is big."
He noted that his players showed "mental toughness" during practice and play over the past few days in processing their teammate's situation.
The emotions of Alabama's star players were all over the place during Tuesday's game, coach Oats revealed, and many were in tears in the locker room.
Freshman Brandon Miller leads Alabama to victory against Vanderbilt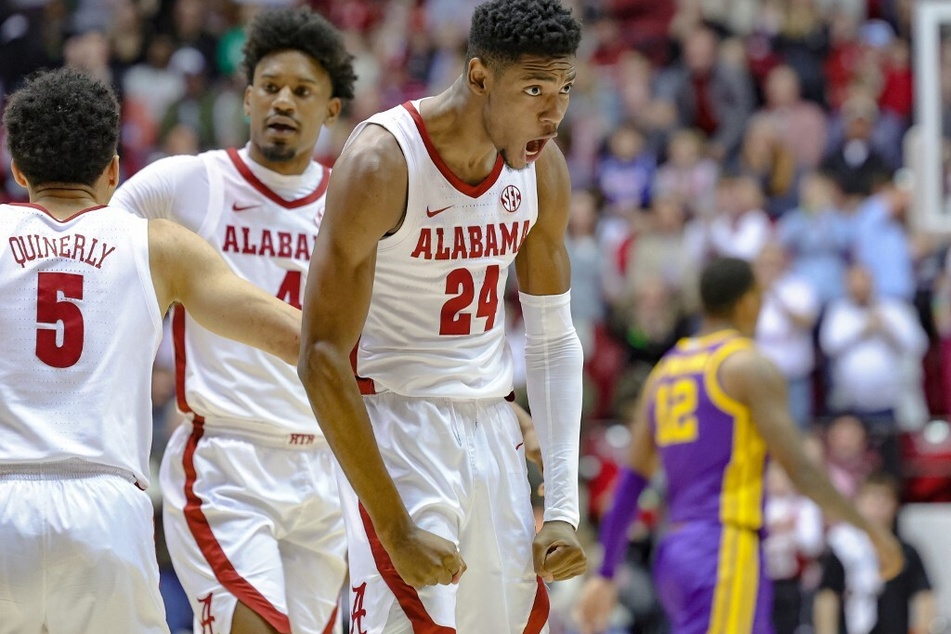 Although both athletes and fans were on edge, the Crimson Tide prevailed against Vanderbilt to secure its sixth-straight conference win.
"I can't believe it. I can't fathom that they even played this game," Vanderbilt coach and former NBA star Jerry Stackhouse said in praising Alabama's ability to play despite the circumstances. "This game means nothing."
The Tide's win against the Commodores marked their 16th this season, losing only to UConn and Gonzaga.
Led by forward freshman Brandon Miller, Alabama was up by as many as 20 points over Vanderbilt in the second half, after leading by only 10 at halftime.
When the clock ran out in the final quarter, the Crimson Tide won by 12 points, with Miller scoring 30 - his second-straight game putting at least 30 points on the scoreboard.
The freshman's outstanding performance made him only the second Alabama freshman in the last 15 college basketball seasons to put up three 30-point games in a single season.
Alabama's next tipoff will be against Missouri on the road on Saturday at 6 PM EST.
Cover photo: MICHAEL CHANG / GETTY IMAGES NORTH AMERICA / GETTY IMAGES VIA AFP