Huge Big East upsets shake up conference standings
Chicago, Illinois - Surprising upsets in college basketball's Big East conference have made themselves felt in the league standings, as tough losses abounded.
The Big East, much like college basketball as a whole this year, has experienced a lot of turbulence in its standings since the start of the season.
At the top of the year, the UConn Huskies were the most dominant Big East team on the court, and led the conference.
Now, after shockingly falling to Seton Hall on Wednesday following a 20 point lead at halftime, the Huskies have crumbled from being the best team to one of the most struggling squads in the Big East.
Close behind UConn and similarly struggling to maintain any sort of court dominance, Providence fell to Marquette basketball in a headlining conference game Wednesday night. The Friars opened the season with a huge win over Marquette followed by another over UConn. Now, however, the team has two conference losses and five overall.
On a nine-game winning streak, Providence was beginning to separate themselves from the Big East pack, trailing only Xavier, who was ranked top in the conference.
But with their most recent upset at the hands of Marquette, the Rhode Island team may not be as dominant as many thought, and is set to face tough games remaining in the regular season.
DePaul stuns Xavier in close buzz-beater finish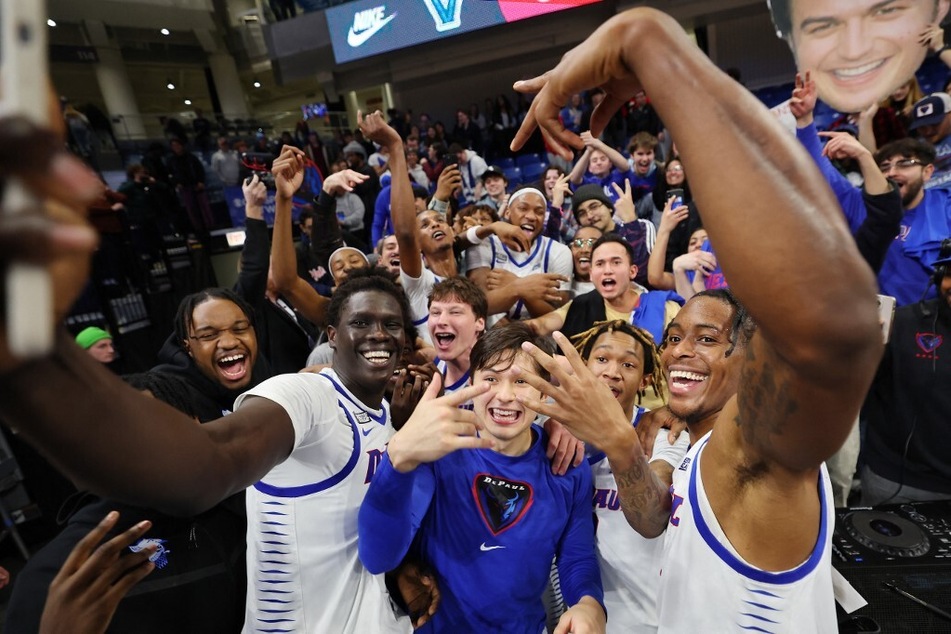 But these surprising loses barely compare to what may be the most jaw-dropping defeat in the Big East this year. If you're standing, you may want to find a seat, because what this just might cause you to faint!
In a stunning buzz-beater upset, the Big East's best team Xavier lost to one of the conference's worst teams, DePaul on Wednesday night.
With 1.9 seconds on the clock and Xavier in possession, junior Colby Jones threw an inbound pass towards forward Jack Nunge that was tipped away by DePaul's Caleb Murphy. And the rest was history!
The Chicago home crowd stormed the court as the Blue Demons took down the No. 8 nationally-ranked Xavier team in a 73-72 1-point finish.
The huge victory marked the first time since 2020 that the program has toppled over a top 10 team.
Following arguably one of the biggest upsets in the season so far, Xavier is projected to see a huge drop in the national rankings, while DePaul can possibly earn a national level spot.
The Blue Demons' next showdown will be on Saturday against No. 22 Providence at 2 PM EST on the road.
Cover photo: Michael Reaves / GETTY IMAGES NORTH AMERICA / Getty Images via AFP