Celtics guard Marcus Smart named NBA's Defensive Player of the Year!
Boston, Massachusetts - Boston Celtics guard Marcus Smart has been named the first guard since Gary Payton in 1996 to win Defensive Player of the Year.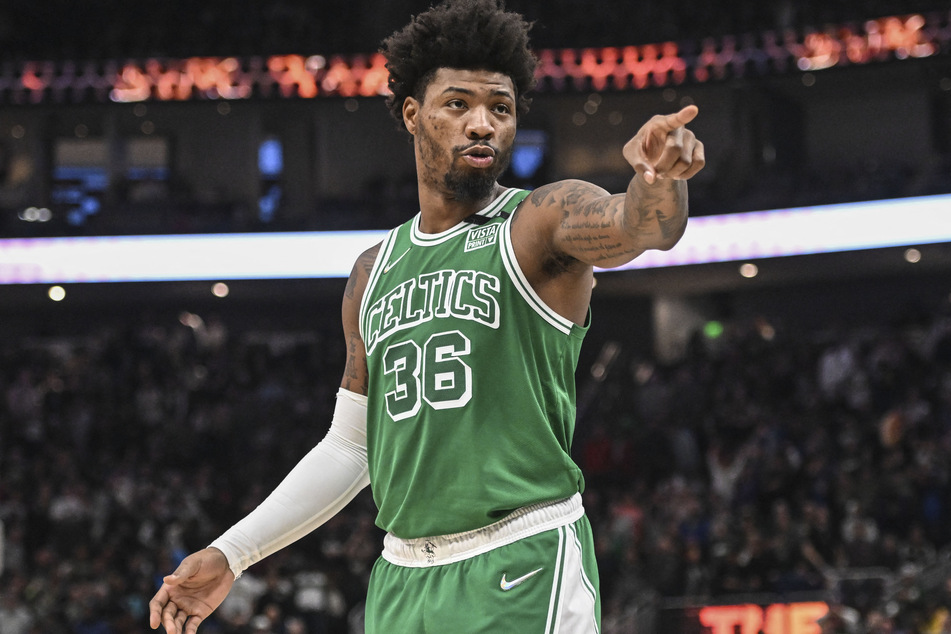 Smart (28) was the best defensive player on the best defense in the NBA (allowing 106.2 points per 100 possessions) as the Celtics beat out the Golden State Warriors (106.6) and the Phoenix Suns (106.8).

The primary source of his defensive value comes from his ability to fully unlock Boston's switching defense, seamlessly switching onto centers and power forwards and holding his own down low when big men try to post him up.
Smart was expected to have to compete for votes with teammate Robert Williams III, who has been a revelation on the defensive end this season, but the Celtics still maintained their quality late in the season when Williams was out with injury.
Of players this season to play at least 20 games, and average at least 20 minutes, Smart is top-10 in steals and defensive win shares.
The two other finalists for the award were Phoenix's Mikal Bridges and the Utah Jazz's Rudy Gobert.
The Celtics are currently 1-0 up in their first-round playoff series against the Brooklyn Nets. Game 2 is on Wedensday.
Cover photo: USA TODAY Sports