Celtics take down the Heat to force Game 6 and continue comeback
Boston, Massachusetts - Derrick White led with 24 points and the Boston Celtics never trailed in a 110-97 win over the Miami Heat on Thursday to stave off elimination and force a Game 6 in the NBA's Eastern Conference finals!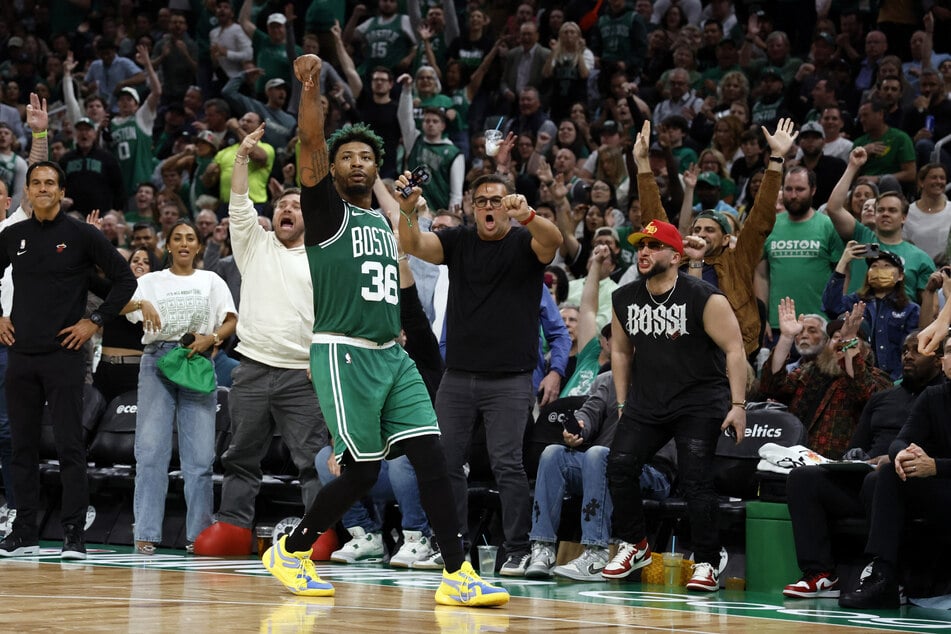 Boston scored 20 of the game's first 25 points and held a comfortable lead the rest of the way to cut the series deficit to 3-2.

The Celtics will try to prolong their season again when the series moves back to Miami for Game 6 on Saturday.
They are two wins away from becoming the first team in NBA history to rally from a 3-0 deficit in a best-of-seven series after 150 previous teams failed to do so.
Marcus Smart had 23 points and Jayson Tatum and Jaylen Brown added 21 apiece in Boston's second consecutive strong shooting performance.
The Celtics shot over 50% from the field and were 16 of 39 from 3-point range, including White going 6 of 8.
They are 34 of 84 from deep the past two games after going 31 for 106 in the first three games of the series.
Celtics confidence grows
Duncan Robinson led Miami with 18 points off the bench, while Jimmy Butler was held to 14 - his lowest total of the postseason.
The Heat committed 10 first-half turnovers and trailed 61-44 at the break.
Miami point guard Gabe Vincent sat out with a sprained left ankle and was replaced in the starting lineup by Kyle Lowry, who had five points and four turnovers in 30 minutes.
"The only thing that can stop us is us," Celtics forward Jaylen Brown said in an on-court interview, as he and his team travel to Miami on Saturday.
Cover photo: USA TODAY Sports via Reuters Connect