Chicago Bulls lose Nikola Vucevic for West Coast trip after Covid blow
Chicago, Illinois - Chicago Bulls center Nikola Vucevic tested positive for Covid-19, according to multiple reports, and will miss the West Coast trip after entering the NBA's health and safety protocols Thursday.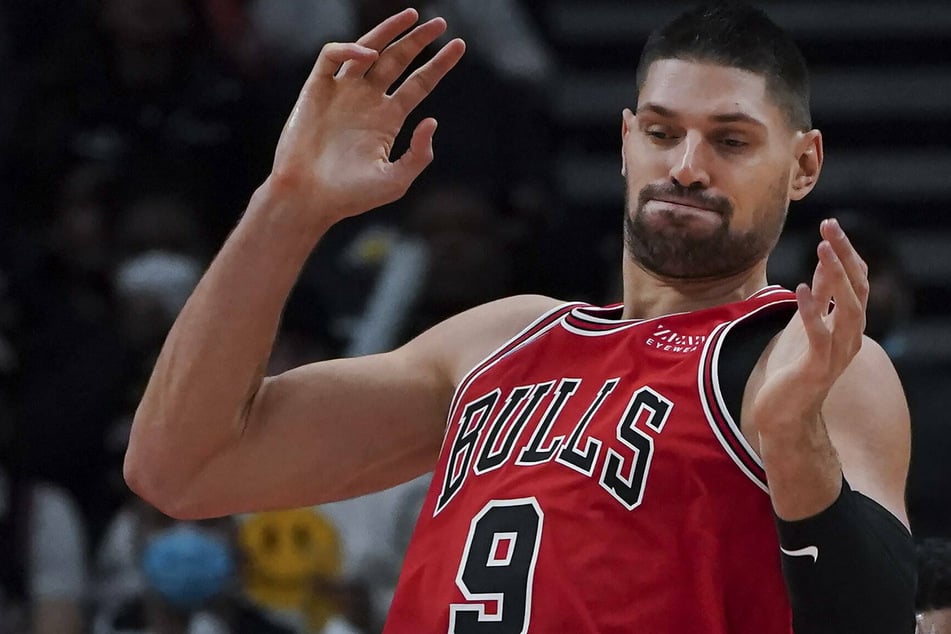 Vucevic will miss at least 10 days or until he has two negative tests in a 24-hour period.

The Bulls begin an eight-day, five-game trip Friday against the Golden State Warriors.
The Bulls already were undersized, and Tony Bradley – the only other center in the rotation – is averaging just 10 minutes per game. The Bulls recalled 6-11 rookie Marko Simonovic from the G League on Thursday for roster depth.
Vucevic (31), a two-time All-Star acquired last season in a trade with the Orlando Magic, was off to a slow start offensively, averaging 13.6 points and 9.2 rebounds. But he scored 18 points Wednesday in a 117-107 win over the Dallas Mavericks with 10 rebounds and four assists.
"He's not just a regular NBA player," DeMar DeRozan said Monday. "His resume for being an All-Star player, a franchise player for most of his career, understanding those moments and knowing that next big shot is the most important shot."
Bradley asked to step up
NBC Sports Chicago reported last week that all Bulls players had been vaccinated. They recently played two games against the Philadelphia 76ers, who've had a Covid-19 outbreak, including center Joel Embiid.
Bradley (23), playing with his fourth team since the Los Angeles Lakers drafted him in 2017, has seen action in eight of the Bulls' 11 games, averaging 2.3 points and 3.9 rebounds.
Coach Billy Donovan said recently that Simonovic probably would go back and forth between the Bulls and G League this season.
"One of his challenges is he's been a center pretty much his whole life, and he'll be fine there," Donovan said.
"I think the physicality and the speed and the athleticism of the game are probably a lot different. Him catching up to the quickness of it will take a little bit of time."
Cover photo: IMAGO / ZUMA Press