Denver Nuggets win first-ever NBA title as Nikola Jokić writes his name in history!
Denver, Colorado - After 47 years, the wait is finally over: the Denver Nuggets are NBA champions after sealing a 4-1 series win over the Miami Heat.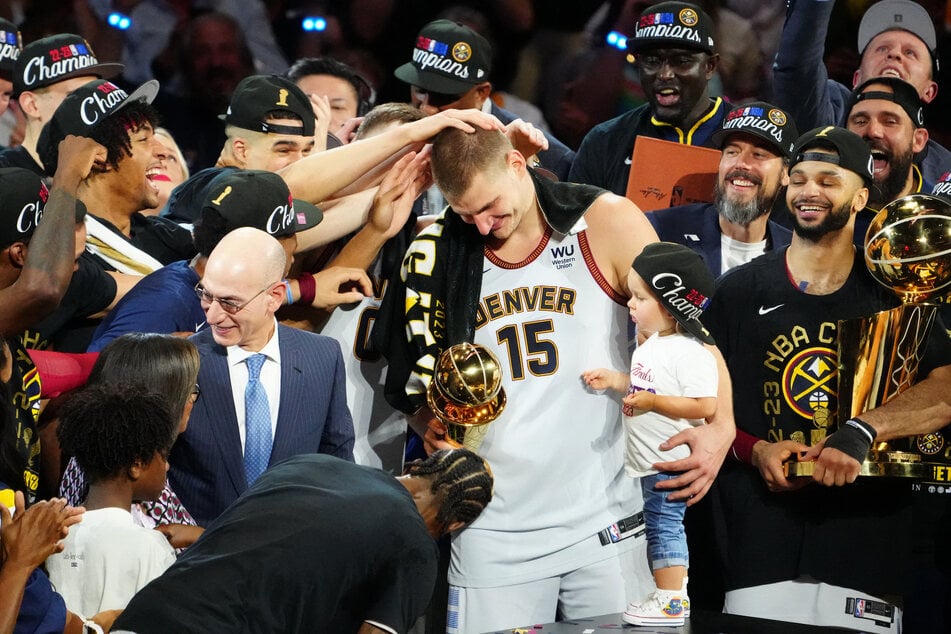 Getting another monster performance from Nikola Jokić and some clutch plays down the stretch, the Nuggets rallied for a 94-89 win in Monday's Game 5 of the NBA Finals to end the franchise's long championship drought.

It's the Nuggets' first title of any kind since the franchise's inception as the Denver Rockets in 1967 as part of the American Basketball Association. They joined the NBA in 1976 as one of four teams absorbed by the league following the ABA's disbandment.
Jokić capped a sensational postseason by sparking Denver's comeback from a 10-point second-quarter deficit in Game 5 and was named NBA Finals MVP.
The Serbian star finished with 28 points on 12-of-16 shooting along with 16 rebounds to become the first player in league history with at least 25 points, 15 rebounds, and a shooting percentage at or above 75% in a championship-clinching victory.
Jokić, who averaged 30 points, 13.5 rebounds, and 9.5 assists for the playoffs, also became the first player in NBA history to lead the league in total points, rebounds, and assists in a single postseason.
Denver joins NBA postseason greats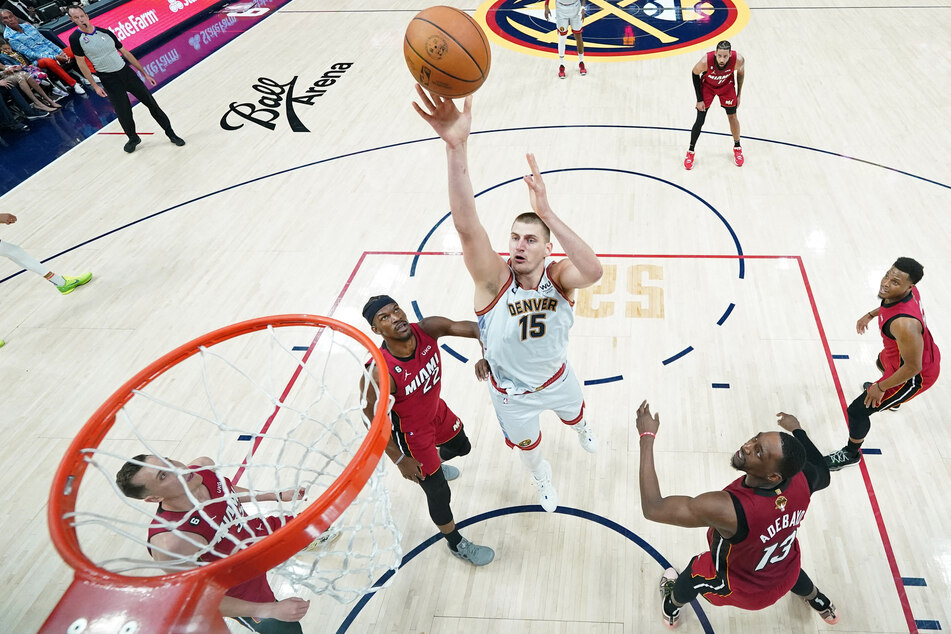 The Nuggets completed an amazing run during a postseason in which they went 16-4 overall and 10-1 at home, with the lone loss coming to the Heat in Game 2. They're now the third team in the NBA's current playoff format to win 16 games in a postseason while losing four or less, joining the 2016-17 Golden State Warriors (16-1) and 2006-07 San Antonio Spurs (16-4).
Miami, the second No. 8 seed out of a conference to reach the NBA Finals, made the Nuggets work for the last of those wins, however.
Denver was seemingly in control after putting together a 6-0 run to go up 83-76 with four and a half minutes left, but Jimmy Butler scored all of Miami's points during a 13-5 spurt that gave the Eastern Conference champs an 89-88 edge with less than two minutes to play.
The Nuggets' Jamal Murray then misfired on the ensuing possession, but teammate Bruce Brown corralled the rebound and scored on a putback to put Denver back in front with 1:31 remaining.
After both teams came up empty on their next trips down the court, Denver's Kentavious Caldwell-Pope stole an errant pass from Butler and was fouled with 24.7 seconds left before sinking both free throws to extend the lead to 92-89.
Butler then missed a 3 on the other end, with Brown grabbing the rebound and making two more free throws to seal the win with 14.3 seconds remaining.
Butler ended with 21 points for Miami, which held a 51-44 halftime lead but struggled to score in the third quarter as the Nuggets slowly climbed back into the game. Bam Adebayo compiled 20 points and 12 rebounds but managed just two points in the second half.
Malone targets Nuggets dynasty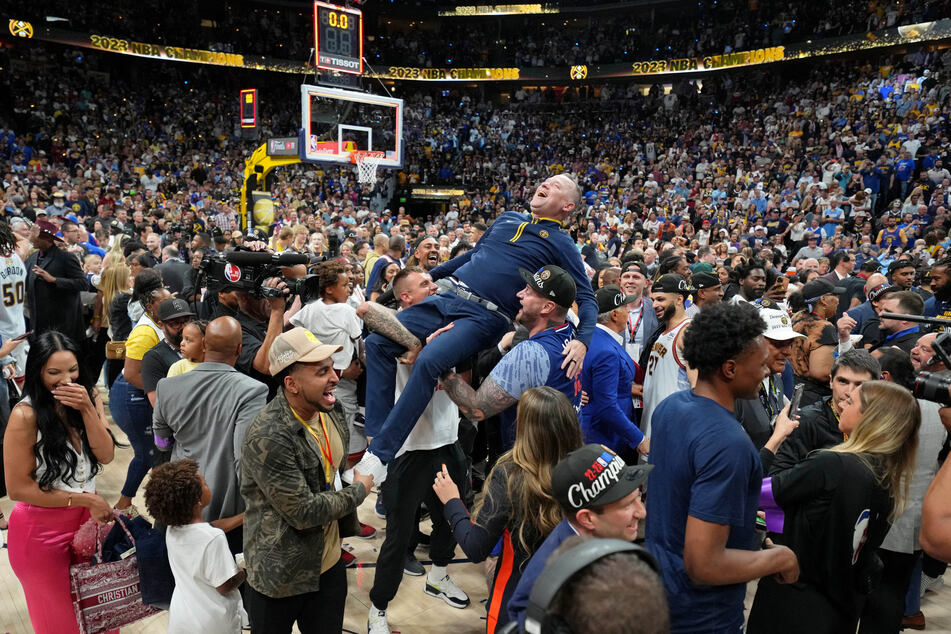 Basking in the glory at a delirious Ball Arena, Nuggets head coach Michael Malone wasted no time in declaring that he wants this breakthrough first title to be the first of many.
"I've got news for everybody out there. We're not satisfied with one," Malone said. "We want more."
Malone said he had taken inspiration from words by Miami and Los Angeles Lakers coaching legend Pat Riley, a five-time champion as head coach.
"Pat Riley said something many years ago," Malone said. "I used to have it up on my board when I was a head coach in Sacramento, and it talked about the evolution in this game and how you go from a nobody to an upstart, and you go from an upstart to a winner and a winner to a contender and a contender to a champion."
"The last step after a champion is to be a dynasty."
Cover photo: USA TODAY Sports via Reuters Connect