Hornets' Miles Bridges apologizes for hitting teenage girl in Atlanta meltdown
Atlanta, Georgia - Charlotte Hornets power forward Miles Bridges has apologized for angrily throwing his mouth guard into the Atlanta crowd, accidentally hitting a 16-year-old girl.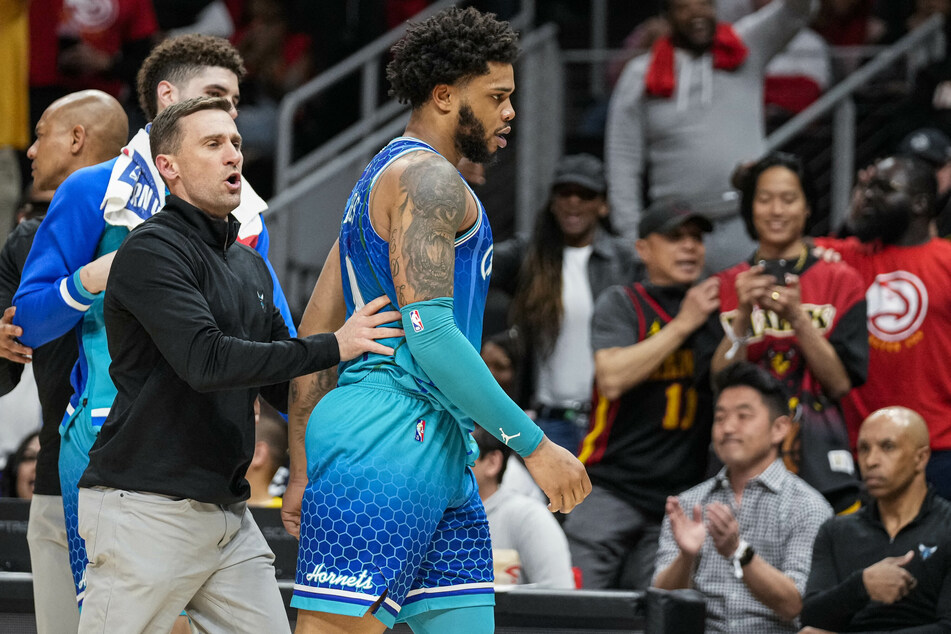 The incident happened after Bridges was ejected from the Hornets' 132-103 loss to the Hawks in the NBA Play-in Tournament.

After disagreeing with a referee's decision, he was assessed a technical foul, and then a second one for arguing and "aggressively approaching the official with a closed fist."
As he was being ushered down the tunnel to the locker room, Bridges appeared to react to a fan taunting him over the barricade. He threw his mouth guard at the man, but missed and hit a 16-year-old girl.
Speaking to post-game media, Bridges expressed remorse for his outburst, but mainly about the fact that he missed his intended target.
"I was aiming for the guy that was screaming at me and it hit a little girl," he said. "So that's definitely unacceptable on my part and I take full responsibility."
"That's out of character for me... I don't act like that or ever flash out like that," Bridges insisted.
"So that was definitely wrong, a lot of emotions and hopefully I can get in contact with the young girl and sincerely apologize to her and do something nice for her, but that's definitely on me."
"I was upset about a call – a couple of calls really – I let my temper get the best of me. It was definitely the wrong thing to do.''
Cover photo: REUTERS