Jimmy Butler and the Heat surge past Celtics to win Game 1
Boston, Massachusetts - Jimmy Butler scored 23 of his 35 points after half-time and the Miami Heat used a dominant third quarter to beat the Boston Celtics 123-116 in Game 1 of the NBA Eastern Conference finals on Wednesday.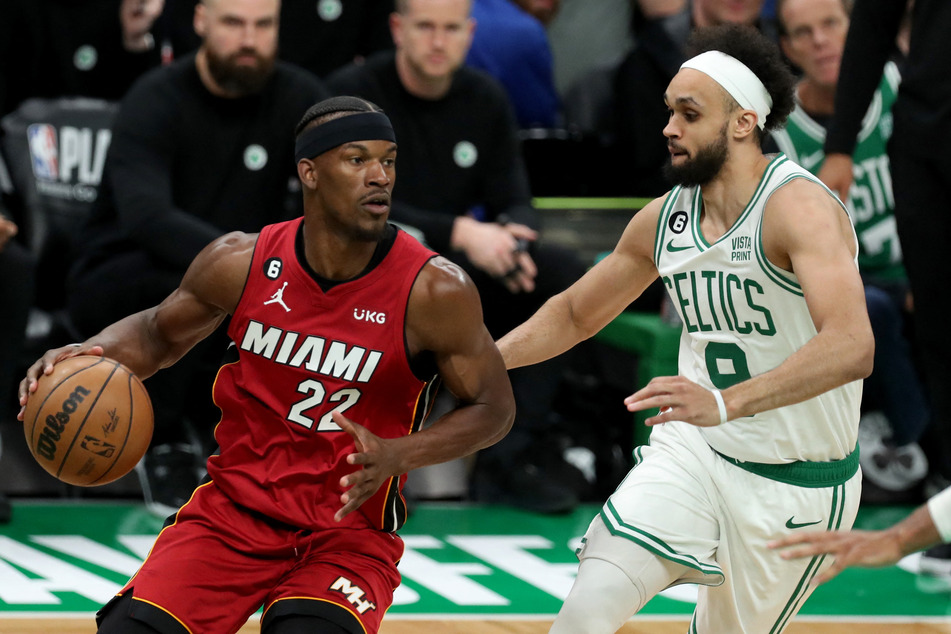 Miami faced a 71-59 deficit early in the third quarter before using a 17-4 run to take a 76-75 lead.

Butler scored nine straight points for the Heat, capped by a 3-pointer with 1:56 left in the quarter to make it 95-87.
Malcolm Brogdon's free throw with 2:31 to play pulled Boston within 114-110 but Caleb Martin, and Butler made consecutive threes to extend the lead to 120-110 with under a minute left.
Miami, which has opened all three playoff series with road victories, scored a franchise playoff-record 46 points in the third quarter and outscored Boston 66-50 after halftime.
Bam Adebayo had 20 points and eight rebounds, while Kyle Lowry, Martin, Gabe Vincent, and Max Strus each scored 15 points, with three 3-pointers apiece as part of the Heat's 16-for-31 effort from long range.
Jayson Tatum led the Celtics with 30 points but didn't take a shot in the fourth quarter. Brown finished with 22 points and nine boards and Brogdon added 19 points.
Game 2 is Friday in Boston.
Cover photo: USA TODAY Sports via Reuters Connect