Jimmy Butler catches fire after Grant Williams trash-talking as Heat shock Celtics
Boston, Massachusetts - Jimmy Butler led a fourth-quarter fightback as the Miami Heat stunned the Boston Celtics 111-105 to take a 2-0 lead in their NBA Eastern Conference finals series on Friday.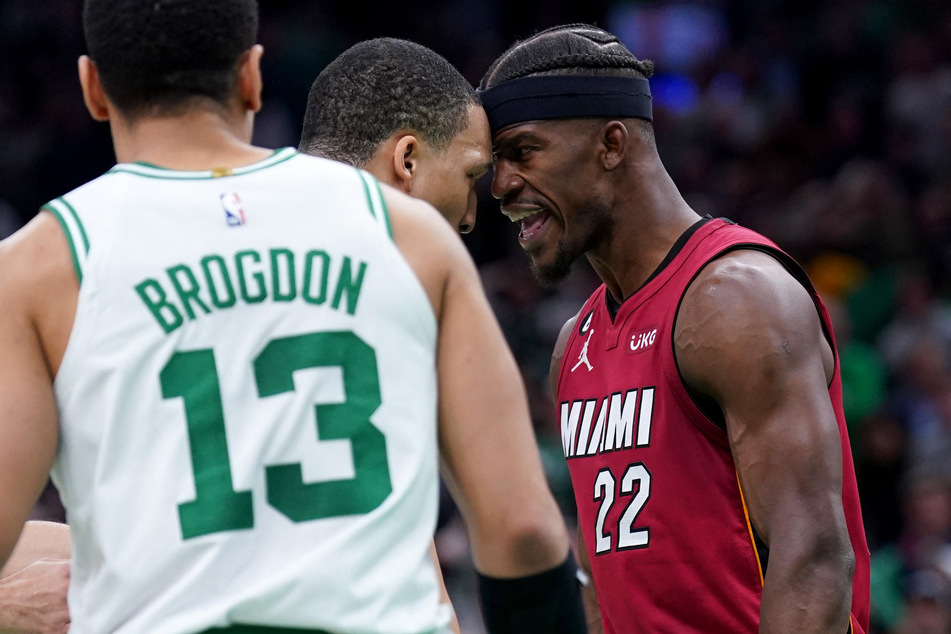 Miami talisman Butler finished with 27 points as the eighth seeds grabbed a second straight victory at Boston's TD Garden to leave the Celtics with a mountain to climb if they are to reach the NBA finals. Miami had trailed by 11 points early in the fourth quarter, and the Celtics led by as much as nine with under seven minutes of the final frame remaining.

But Butler led a sensational 20-9 Miami run in the final minutes of the fourth quarter that turned the game on its head and left his team just two wins away from returning to the NBA finals as the best-of-seven series heads to Miami for games three and four.
"We got some dogs, and I love it, I love every bit of it," an elated Butler said during an on-court interview after the Miami win. "Guys never quit, guys never give up, we love playing with one another – we got so much faith and trust in one another."
Butler spurred on by Williams clash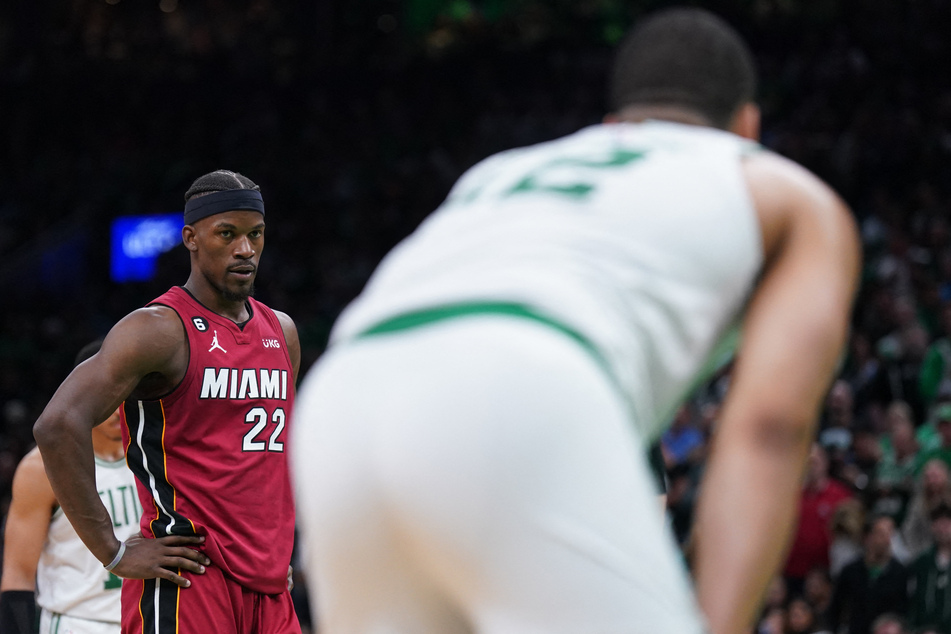 Nine of Butler's 27 points came during the fourth-quarter rally, with the Miami star fired up after an angry nose-to-nose exchange with Boston's Grant Williams midway through the fourth quarter.
At that stage in the game, Boston led 96-89, but Miami launched a devastating late run that turned the contest decisively in favor of the Heat.
Butler later admitted that Williams' apparent taunts had fueled his inspired late contribution. "Yes, it did," Butler replied when asked if he had been motivated by Williams' trash-talk. "But that's just competition at its finest. He hit a big shot, started talking to me. I like that. I'm all for that. It makes me key in a lot more. It pushes that will that I have to win a lot more."
"It makes me smile. It does. When people talk to me, I'm like, 'Okay, I know I'm a decent player, if you want to talk to me out of everybody that you can talk to.'"
"But it's just competition. I do respect him, though. He's a big part of what they try to do. I just don't know if I'm the best person to talk to."
Miami coach Erik Spoelstra said his team's battling, never-say-die approach had been forged through the challenges of the regular season, when they only just scraped into the playoffs.
"This year was really unique for all of us," Spoelstra said. "There's a beauty in the struggle. There's a beauty in that grind."
Butler received offensive support from Caleb Martin, with 25 points off the bench, while Bam Adebayo delivered another all-round effort with 22 points, 16 rebounds, and nine assists. Duncan Robinson added 15 points from the bench, including three three-pointers.
Celtics admit to mental frailties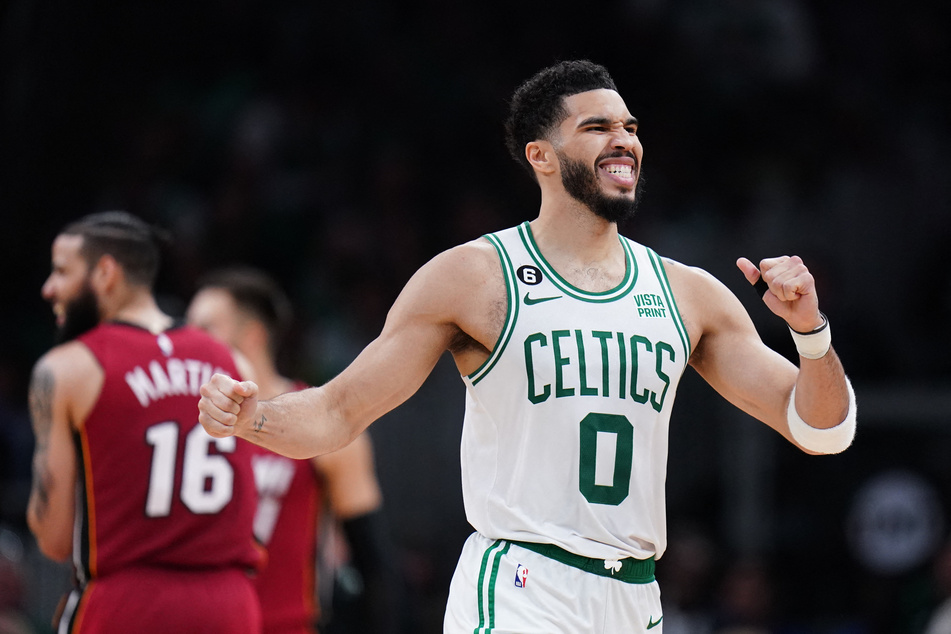 A shellshocked Boston, meanwhile, was left reflecting on another shattering defeat at home despite 34 points from Jayson Tatum.
Jaylen Brown finished with 16 points but had a wayward shooting night, making only seven of 23 from the field, while Robert Williams III and Malcolm Brogdon had 13 points apiece.
Boston coach Joe Mazzulla blamed indiscipline and mental frailty for his team's defeat.
"It comes down to the details and the margins," Mazzulla said. "This is a series of discipline and mindset. And there were times throughout the game where we weren't the more disciplined team."
Asked if he believed Boston's late collapse was "mental", Mazzulla agreed. "It's mental from the standpoint of who can make the right plays at the right times, who can make the simple plays, who can win those details and those margins," Mazzulla said.
"So, yeah, it's definitely mental."
Game 3 is in Miami on Sunday.
Cover photo: USA TODAY Sports via Reuters Connect