Kyrie Irving is getting ready for his long-awaited Brooklyn return!
New York, New York - Kyrie Irving will make his Brooklyn Nets home debut for the season on Sunday after changes to New York's vaccine mandate come into effect on Thursday, according to reports.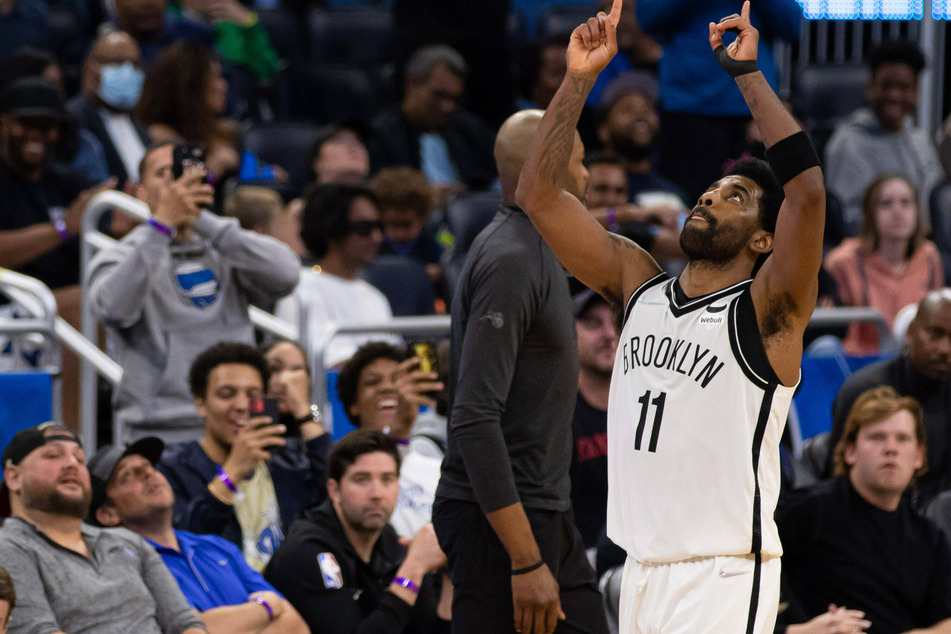 Irving, who just turned 30, has only played 19 games this NBA season after deciding not to get vaccinated, but has excelled when in the line-up, averaging 27 points, five rebounds, and five assists.

Despite athletes playing for New York teams requiring vaccination to play, visiting players were not subjected to the same requirements, with this move seen as 'levelling the playing field', as put by The Athletic's Shams Charania.
With the new exemption for in-town athletes and performers kicking in on Thursday, Irving will be eligible to suit up for the Nets' Sunday fixture against the visiting Charlotte Hornets.
It's important timing for the Nets, as their positioning in the play-in tournament means they likely will need to win a home game to earn their way into the playoffs.
Their record is currently 38-35, having lost 132-120 against the Memphis Grizzlies on Wednesday. Irving notched up a game-high 43 points, while teammate Kevin Durant also chipped in with 35, but that wasn't enough to stop the Grizzlies, who are having a great season.
In the absence of star man Ja Morant, Desmond Bane led the line with 23 points, matched by De'Anthony Melton.
Cover photo: IMAGO / Sports Press Photo