NBA Hall of Fame inducts "powerhouse class"
Springfield, Massachusetts – Retired NBA stars Tony Parker, Dirk Nowitzki, Dwyane Wade, and Pau Gasol and legendary San Antonio Spurs coach Gregg Popovich were among those inducted Saturday into the Basketball Hall of Fame, in what's been called its "best class ever."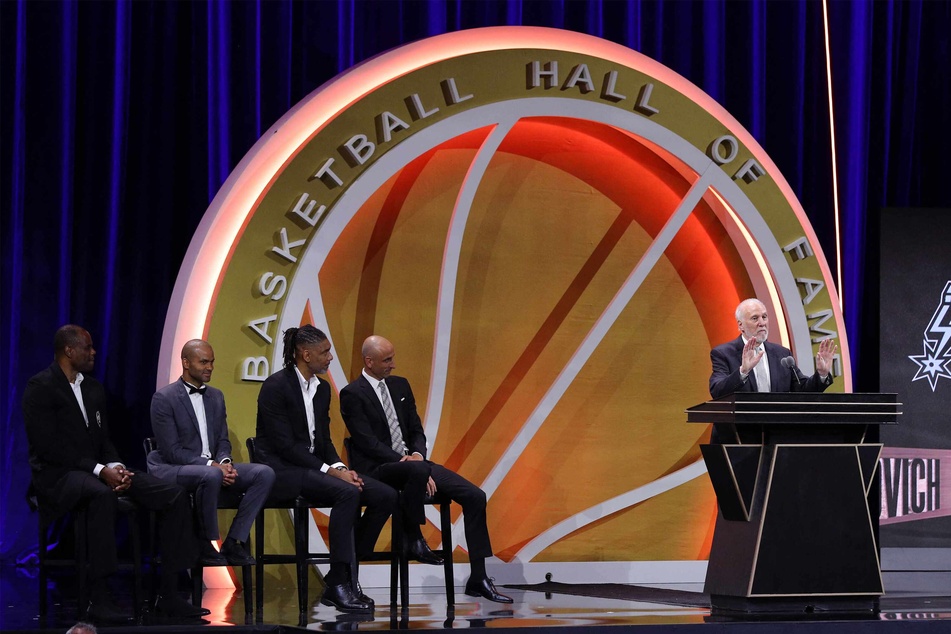 The Class of 2023 paid tribute to global talent with French guard Parker, German forward Nowitzki, Spanish center Gasol, and US guard Wade joined by 74-year-old Popovich, coach of the Spurs since 1996.
Inductees also included six-time WNBA All-Star Becky Hammon, the 1976 US Women's Olympic team, and former coaches Gene Keady, Gary Blair, David Hixon, Gene Bess, and Jim Valvano.
"It's a powerhouse class, really," Gasol said. "I'm humbled and very lucky to be a part of this class with all these amazing people."
"I feel like I made it somewhere," Wade said. "I'm just enjoying the moment."
Parker was a four-time NBA champion with San Antonio, a six-time NBA All-Star, and the 2007 NBA Finals Most Valuable Player.
"It was an unbelievable journey," Parker said. "I never thought somebody like me can experience something like that. For all the kids who are watching, keep dreaming big."
Parker choked up thanking his family and paid tribute to his US and French heritage, saying, "I felt like I had the best of both cultures and it helped me on my journey."
"When I was in France, they would say, 'You're too small. You're too skinny. You'll never make it.' Well, I'm the one who is laughing now."
Parker was a star for Popovich's Spurs from 2001-2018 and finished his NBA career at Charlotte in 2019. To Popovich, Parker said, "You're unbelievable. You threw me in the fire at 19 years old... You've always been a second dad to me, Pop. Everything you did for my family and me I appreciate it. Thank you. I love you."
Popovich said of Parker: "I was very tough on him and expected a lot out of him. I'm very proud of what he has accomplished."
Popovich, the longest-tenured of all North American pro sports coaches, has guided the Spurs to five titles and was named the NBA Coach of the Year three times. He also coached the US gold medal team of NBA stars at the Tokyo Olympics.
Who rounded out the Basketball Hall of Fame class of 2023?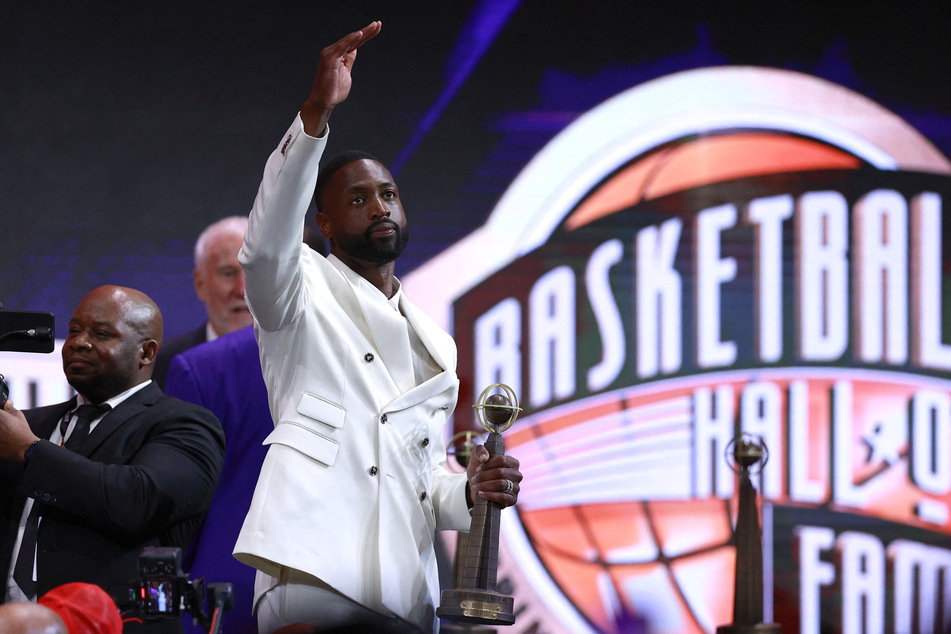 Nowitzki played his entire 21-year career for the Dallas Mavericks, leading them to the 2011 NBA title as the NBA Finals MVP. He was the 2007 NBA MVP and a 14-time All-Star before retiring in 2019.
"I just want to say thank you my closest people," Nowitzki said. "I just want to make sure the people who were with me on this journey get their flowers and then I can ride off into the sunset."
Gasol was a two-time NBA champion with the Los Angeles Lakers and a six-time NBA All-Star who played from 2001 to 2019 with Memphis, the Lakers, Chicago, San Antonio, and Milwaukee.
"This moment is a testament to the support, guidance and inspiration I've received from so many on my basketball journey," Gasol said. He also thanked European NBA pioneers who paved the way for his arrival, saying, "I want to give a special mention to those first Europeans that came here, that crossed the ocean, that took a chance and opened doors for players like myself."
Gasol choked up recalling the late Kobe Bryant, his former Lakers teammate with died in a 2020 helicopter crash along with his daughter Gianna.
"I wouldn't be here without you brother," Gasol said. "I wish more than anything that you and Gigi were here with us. We miss you and love you."
Wade won three NBA titles with the Miami Heat and also played for Chicago and Cleveland. He was the 2006 NBA Finals MVP and a 13-time NBA All-Star.
"I believed in hard work, putting my head down, keeping my ears open and just going to work," Wade said. "I had a dream and I didn't want nothing to get in the way of my dream. I made sure I put the work in and had every opportunity to be as great as I can be," Wade added, as he invited his dad onstage to share the honor and was joined by his family.
Cover photo: Mike Lawrie / GETTY IMAGES NORTH AMERICA / Getty Images via AFP