NBA Playoffs: Town and Edwards maul Grizzlies in big road win for T'Wolves
Memphis, Tennessee - Anthony Edwards and Karl-Anthony Towns led the Wolves to a stunning 130-117 victory over Memphis in Game 1 of their Western Conference playoff series.
The start of the game could not have gone much better for the Wolves, who raced to a 9-2 lead and prompted Grizzlies coach Taylor Jenkins to call an early timeout. Towns shook off his bad night against the Clippers to post 12 points and five rebounds in the first quarter. More importantly for the Wolves, he didn't pick up any fouls.
Edwards had his jumper cooking in the early going and hit 5 of 7 to open. Because of this the Wolves led by as much as 13 early, 30-17. After a slow start for Memphis, Morant got them going.
The Grizzlies stayed within striking distance, down 41-33 at the end of the first quarter, and then things changed. The Wolves' bench played one of its worst games of the season the last time they played in Memphis, and it picked up where it left off in the second quarter. It gave back the entire lead within the first five minutes of the quarter. With the help of a 15-3 run, Memphis pulled ahead 51-49. It was an especially tough shift for Naz Reid, who picked up three fouls and committed three turnovers in four minutes in relief of Towns.
With 4 minutes, 44 seconds remaining there was a fan disruption for the second consecutive Wolves game as a woman chained herself to the basket near the Wolves bench. It was another protest on behalf of the animal rights group Direct Action Everywhere, which is protesting egg farms owned by Wolves and Star Tribune owner Glen Taylor.
The protest changed the energy in the arena, and the Wolves, who were reeling, went on another run to build a 65-62 lead by the end of the quarter as both Edwards and Morant had 19.
The Grizzlies switched their defensive coverage on Towns in the second as they began doubling him with smaller players instead of attempting to guard him straight up with Steven Adams.
The Wolves maintained a small lead through most of the second and third quarters thanks to Towns and Edwards. By the fourth, Minnesota looked increasingly in control.
The decisive dagger came on a sequence that McDaniels initiated with a stop of Morant at one end. Then on the offensive end, he spotted up in the corner for an open 3, burying it to put the Wolves up 120-111 with 1:39 to play. Fans began headed for the exits shortly after the ball dropped through the net.
The player spotlight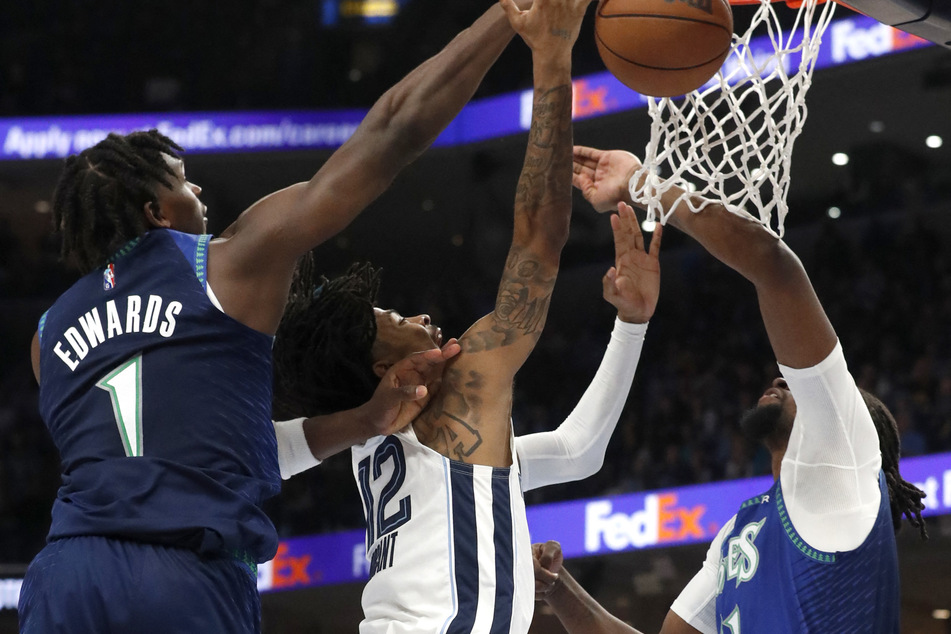 Anthony Edwards again showed he can thrive when the lights are bright at just 20 years old.

Edwards had his jumper going most of the night and scored 36 points while Towns took advantage of better matchups against Memphis than he had against the Clippers to finish with 29 points and 13 rebounds.
They helped make up for a 2-for-11 night from D'Angelo Russell, who finished with 10 points.
At the end, Towns singled out his young teammate for praise. "He's a special talent. I think we all in this room know how special he is. He's shown it night in and night out. When he's playing basketball at this kind of level, he's almost unstoppable," he said, per TwinCities.com
Then he doubled down: "He is unstoppable."
The big picture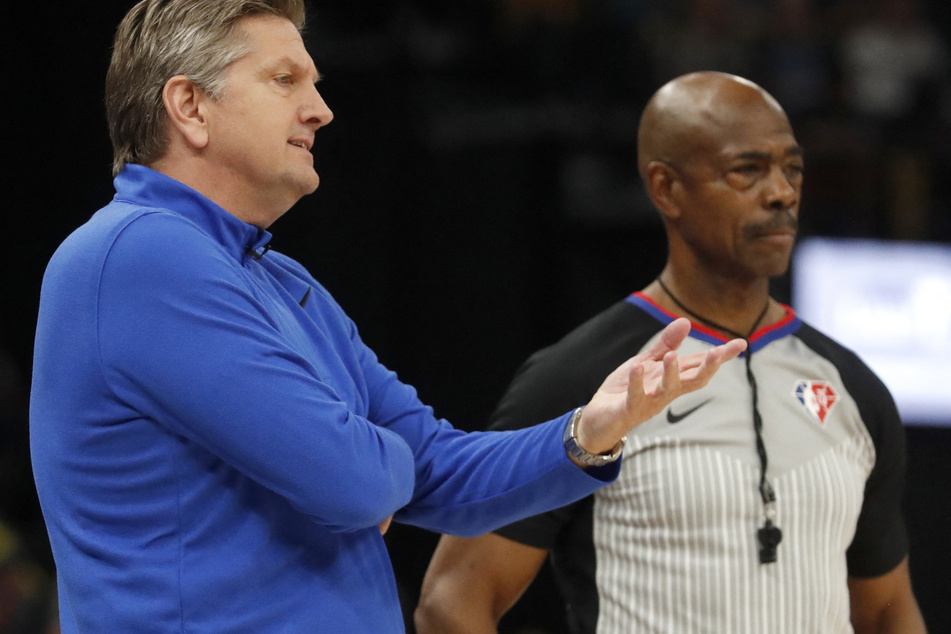 For Timberwolves coach Chris Finch, it was all about his budding superstar after the game. "We think Anthony can be a franchise-level player, for sure," Finch said of Edwards while speaking to Sky Sports. "He has a lot of, and he's been doing a lot of things that are only boxes that are checked by these types of MVP-caliber players."
There's no reason Edwards can't do it again – and again and again – in this series, but Finch isn't getting carried away when it comes to his team's chances. His aim is to mold the Wolves into a Western Conference contender.
"We're not there yet. We're learning now what meaningful basketball feels like every night, that that in itself is extremely important," he said.
For now, the Wolves did what any team hopes to do when it starts a playoff series on the road – take at least one game. Game 2 will be Tuesday in Memphis.
Cover photo: USA TODAY Sports