Sixers hit with bad news on extent of Joel Embiid's injury
Philadelphia, Pennsylvania - The Philadelphia 76ers have been dealt a huge blow after a stray elbow from the Toronto Raptor's Pascal Siakam broke Joel Embiid's eye socket and put him out of action for an indefinite period of time.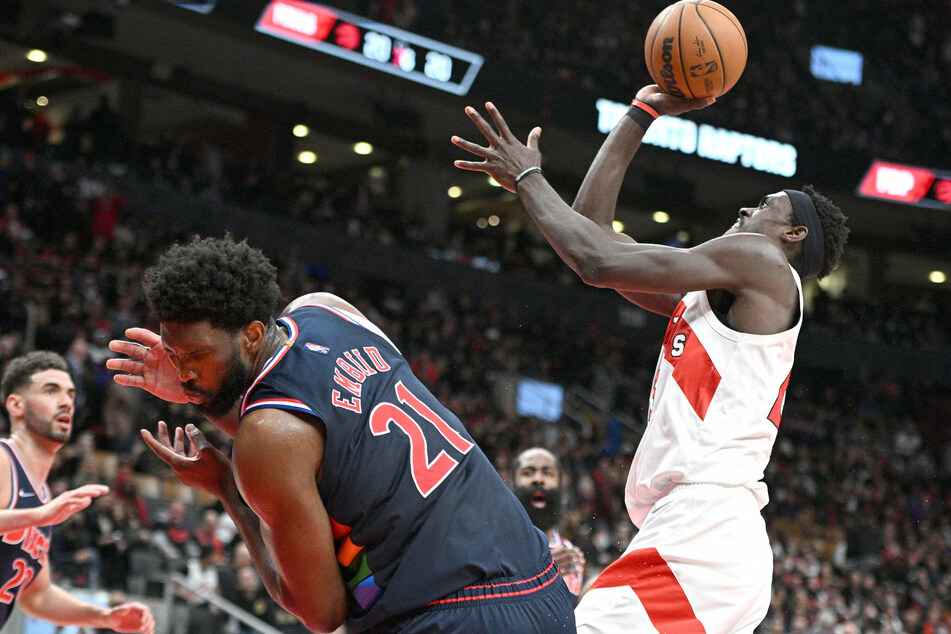 One blemish on the Sixers' otherwise great night against the Raptors on Thursday could have big consequences for their playoff hopes.
As well as an orbital bone fracture, Embiid suffered a mild concussion after Pascal Siakam accidentally elbowed him in the face. That means the 28-year-old star will miss a minimum of five days as he works his way through the NBA's concussion protocol.

Embiid suffered a similar injury in 2018, which was diagnosed as a facial fracture. In that instance, the team opted to get him into surgery straight away, leading to a three-week absence.
It's unclear whether the MVP candidate will get an operation, with specialists trying to determine the severity of the injury and the different courses of action that can be taken.
Embiid has also been playing through a torn ligament in his right thumb, which he plans to have surgery on once the 76ers' season finishes.
A source of frustration for 76ers fans is the fact that the injury was sustained with less than four minutes to go, as they led the Raptors by 29 points, with pundits such as Jalen Rose calling it a coaching failure by Doc Rivers to still have his stars in the game that sealed the series 4-2 in Philly's favor.
Philadelphia's Eastern Conference semifinal series against the Miami Heat begins on Monday night in South Beach, with Embiid almost guaranteed to be unavailable for Game 1.
Cover photo: USA TODAY Sports