Steph Curry gives injury update as Warriors prepare for Nuggets showdown
San Francisco, California - Golden State Warriors superstar Steph Curry said he does not need to be at 100% to return from injury in Game 1 of his side's playoff opening round series against the Denver Nuggets.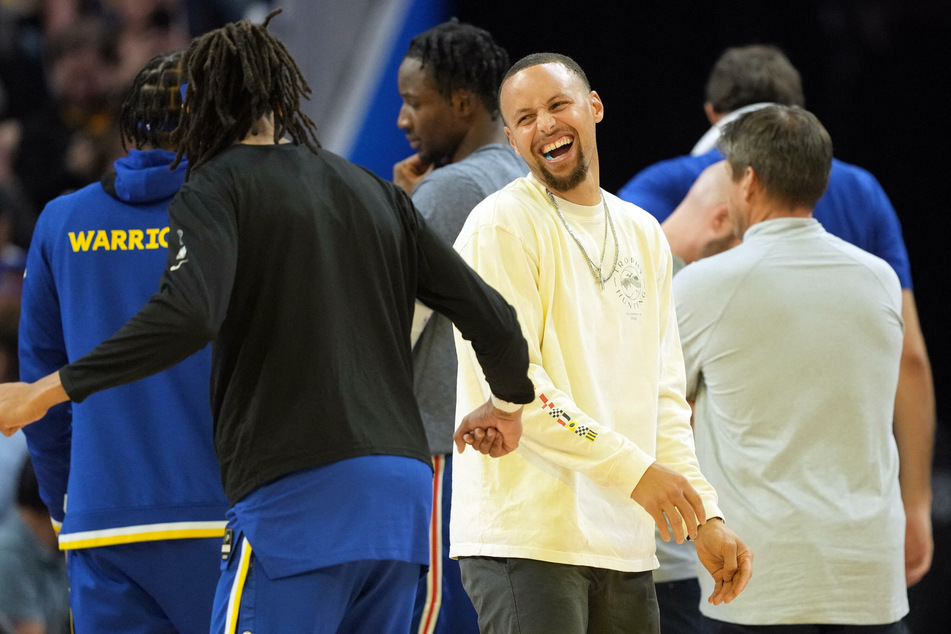 Curry has been out of action with a sprained foot since mid-March, and the Warriors have sputtered in his absence, going 8-10 in the 18 games the two-time MVP has missed this NBA season.

While they did finish with a five-game winning streak to end the regular season, the Dubs will need a fit and in-rhythm Curry to go deep into the post-season.
It is being reported that the Warriors feel Curry's injury is simply going to be a matter of pain tolerance, with no fear that playing may exacerbate the problem.
Speaking with media after the Warriors' scrimmage on Thursday, Curry said if he is allowed to play, he will be there in Game 1.
"You get cleared to play, at that point there's no time to really worry about that," he said.
"Are you going to help the team win? Are you going to make an impact and do what you do? If I feel like the answer is yes, I'm going to play."
"I'm not worried about it being a limiting factor in terms of how I will approach the game – hopefully there's a little wiggle room to see how I feel out there."
When discussing his chances, Curry said he has "high confidence".
"Everything has been positive in terms of getting back out there and understanding I'll be ready to play whenever that time is," he insisted. "I'm hoping it's Saturday."
"I'll try to be the best version I can be, having missed a little bit of time... I have high confidence I can go out there and help our team win."
Cover photo: USA TODAY Sports