Steph Curry's son makes a case that he's ready for the big league in viral video
Atherton, California - Ayesha Curry shared an adorable video of her son Canon dribbling like his NBA champion dad Stephen Curry, making a strong case the youngster will dunk into his father's legendary footsteps.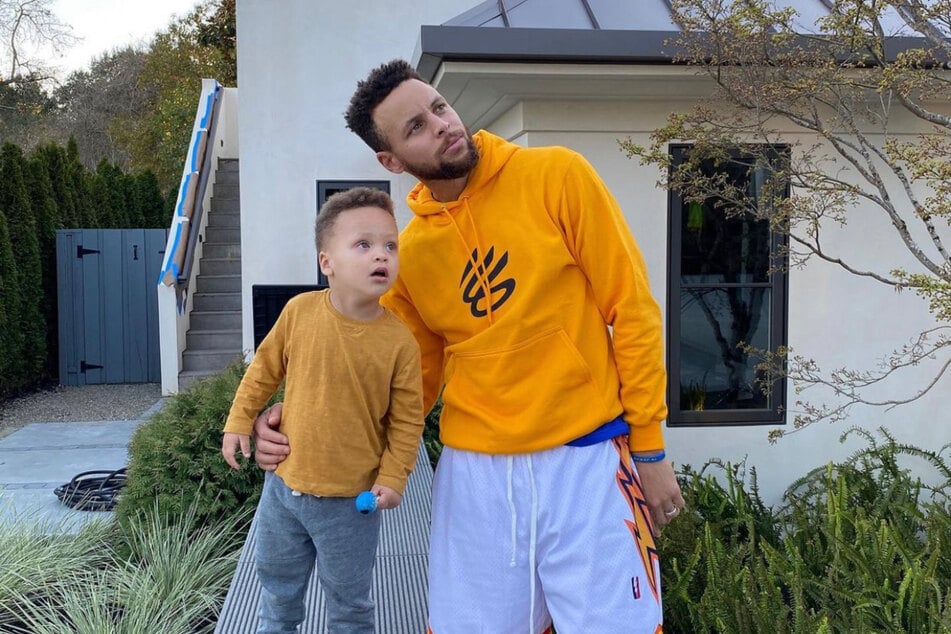 Like all-star father, like future NBA star son.
While Steph Curry (34) mends his foot injury from Game 3 of the NBA Finals, Canon Curry is already practicing his ball skills should his dad need back-up. The youngest of Ayesha and Steph's three children might follow in his father's footsteps sooner than anticipated.
The three-year-old showed off his ball-handling skills in an adorable video posted on Instagram by Ayesha Curry (33) on Tuesday.
In the video, Canon dribbles two balls simultaneously with ease like his professional athlete father.
"Canon Jack out here stuntin' like his daddy," Ayesha captioned the video along with a heart-eye and grinning emoji.
The double-ball dribble is a staple of Steph's warm-up routine, as the baller is often seen working on his handling skills before games.
Along with Canon, the couple has two other children in daughters Ryan (6) and Riley (9). Ayesha and the kids will be cheering on their favorite point guard when the Golden State Warriors take on the Boston Celtics in Game 6 of the NBA Finals on Thursday.
The Warriors currently have a 3-2 lead in the series.
Cover photo: Screenshot / Instagram / stephencurry30