Carnell Tate, 5-star football recruit, heads to his "dream school"
Columbus, Ohio - The Ohio State Buckeyes landed another major top 10 recruit with No. 3 wide-receiver Carnell Tate, who committed to the team on Monday.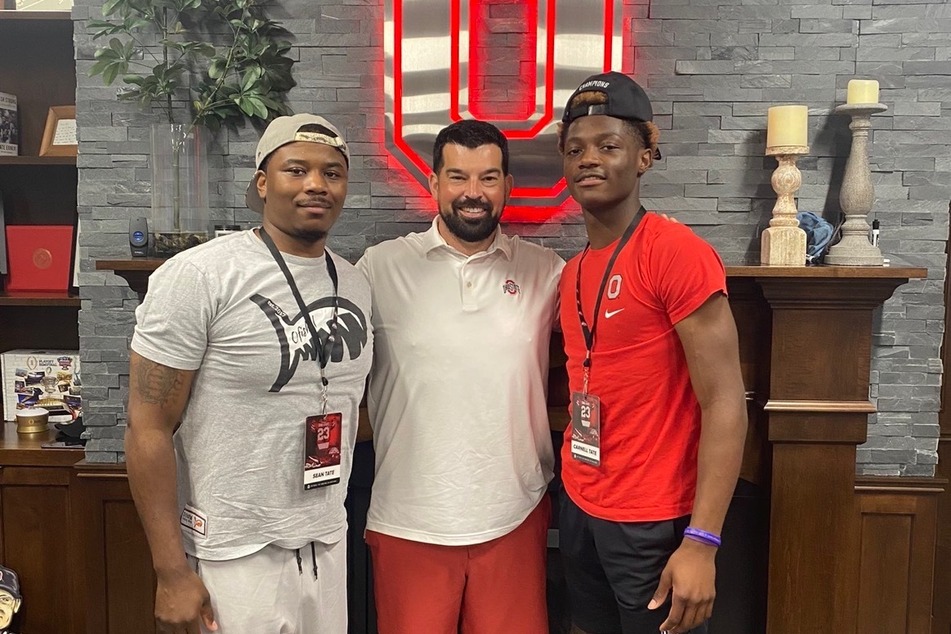 A five-star high school athlete from IMG Academy in Florida has long been one of Ohio State's premier targets in the 2023 recruiting class.
Now, the Buckeyes will no longer have to cross their fingers, as the heavily desired wide-receiver announced his commitment to the Buckeyes on Monday via a video posted to his Instagram.
At 6-foot-2 and 185 pounds, Tate is the No. 3 receiver and No. 28 overall player in the nation, per composite rankings.
"I will be taking my talents to the Ohio State University," he said at the end of the professionally produced two-minute long video.
Tate chose the Buckeyes over more than three dozen scholarship offers from other powerful schools, such as Tennessee Volunteers and the Notre Dame Fighting Irish.
Carnell Tate will continue a rich history for the Buckeyes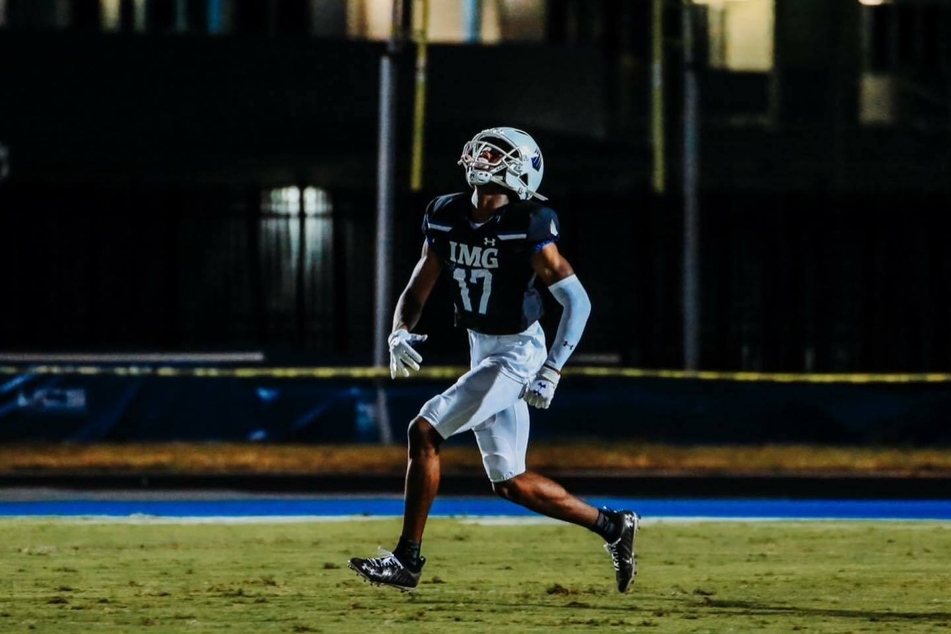 Tate has become just the 12th wide receiver ranked in the top-100 nationally to sign or commit to the Buckeyes in the past five recruiting cycles. His commitment has given Ohio State a player from a top-100 wide-receiver in every recruiting class since 2016.
The Buckeyes have a rich history with the receiver position, and now Tate will get the chance to create his own legacy at his "dream school."
"All my life, I wanted to go to Ohio State," Tate told Eleven Warriors last April.
"I grew up a Buckeye fan. It meant everything to me to get my dream school. My dreams are coming true."
Tate's pledge to the Buckeyes vaults them from No. 8 to No. 2 in the current team recruiting rankings, sitting behind Notre Dame.
Cover photo: Screenshot / Twitter / carnelltate_