Coco Gauff reaches huge Grand Slam milestone just after graduating high school
Paris, France - Coco Gauff has become only the third American woman aged 18 or under to advance to a Grand Slam semifinal in tennis.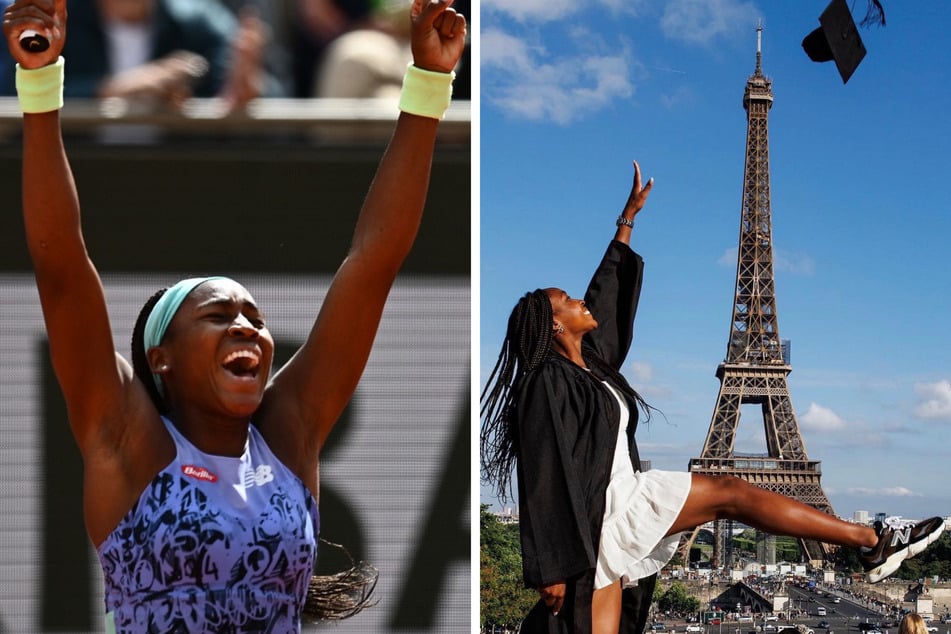 Hats off!
Just a week ago, Coco Gauff celebrated her high school graduation under the Eiffel Tower.
Now, the 18-year-old will play in her first ever Grand Slam semifinal against Martina Trevisan on Thursday, after defeating fellow All-American Sloane Stephens in the quarterfinal of this year's French Open.
After defeating Venus Williams at age 15 to become the youngest players in history to reach the main draw at Wimbledon, Gauff has steadily become one of the sport's newest rising stars with a promising future.
The athlete was left disappointed at last year's French Open after letting a big lead slip away in her major quarterfinal debut. Since then, she has vowed to use the experience and learn from it.
"Obviously, I believe in myself," she said in her post-match interview at the French Open on Tuesday. "Even last year, I think I was too focused on trying to live up to other people's expectations of me. Just enjoy life.
"No matter how good or how bad my career is, I think I'm a great person, and that's a message to all young players. Your results ... doesn't define you as a person. As long as you love yourself, who cares what anyone else thinks?"
This year, Gauff made sure to use that wisdom as she continued her seamless start to this year's Open – during which she has not dropped a set yet.
Cover photo: Collage: CHRISTOPHE ARCHAMBAULT / AFP / Screenshot / Instgram / Cocogauff