College football: Top 10 player rankings after Week 3
New York, New York - Closing out the third week of college football, Ohio State's CJ Stroud is beginning to separate himself from the quarterback field while a pair of Buckeye offensive players continue to showcase why they are the top offense team in the country.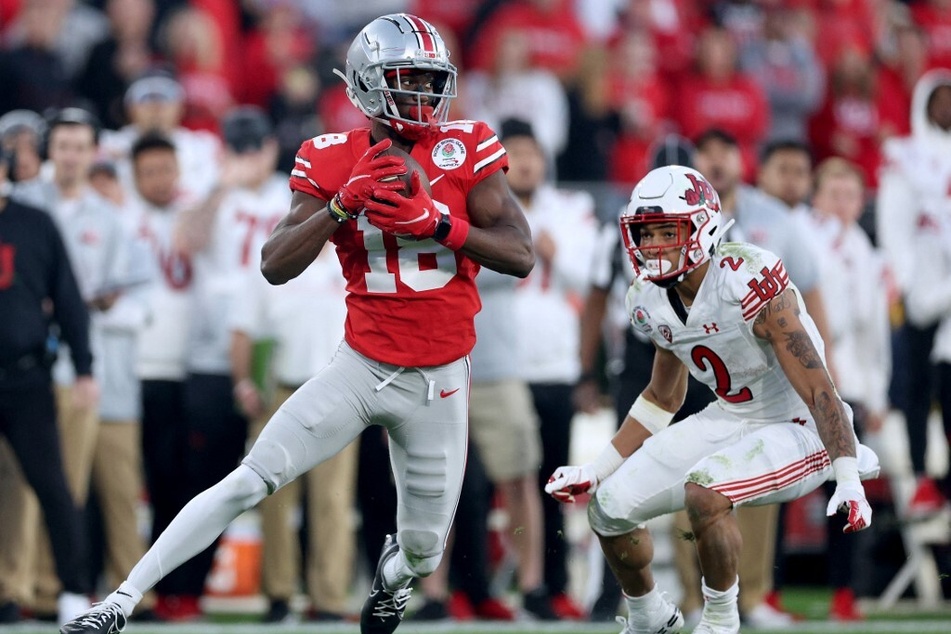 When you think about the best players of the week, it's hard not to mention the overflow of Buckeye players who had a monstrous showing on the field.
Led by their offensive chief, quarterback CJ Stroud, Marvin Harrison Jr. finished with 102 yards and two scores, Julian Fleming scored a pair of touchdowns in his season debut, and Emeka Egbuka came away with 116 yards and two touchdowns – one receiving and rushing each.
Together, the Buckeyes posted their second highest rushing yards in program history to sit them comfortably in the top spot as the best offensive team in the country.
In his first three weeks, USC quarterback Caleb Williams has thrown impressively for 874 yards with eight touchdowns and no interceptions, leading the Trojans to a 3-0 record.
Keeping the pressure on the position's top athletes, Stroud and Alabama's Bryce Young, Williams can for sure be the underdog of the season to be listed as a Heisman finalist.
Crimson Tide linebacker Will Anderson stole the show in his weekend game against Louisiana-Monroe, earning his first career pick-six. Anderson picked an interception off the Warhawks to score his first touchdown as a defensive player.
With so much great offensive action in the third week of football, here's what our player rankings look like heading into the fourth week of the season:
1. CJ Stroud – QB, Ohio State (+1)
2. Bryce Young – QB, Alabama
3. Caleb Williams – QB, USC
4. Marvin Harrison Jr. – WR, Ohio State
5. Bijan Robinson - RB, Texas (+2)
6. Emeka Egbuka - WR, Ohio State
7. Stetson Bennett – QB, Georgia (+1)
8. Will Anderson - LB, Alabama
9. TreVeyon Henderson – RB, Ohio State (-3)
10. Julian Flemming - WR, Ohio State
Ohio State's CJ Stroud continues to make a statement for the Heisman Trophy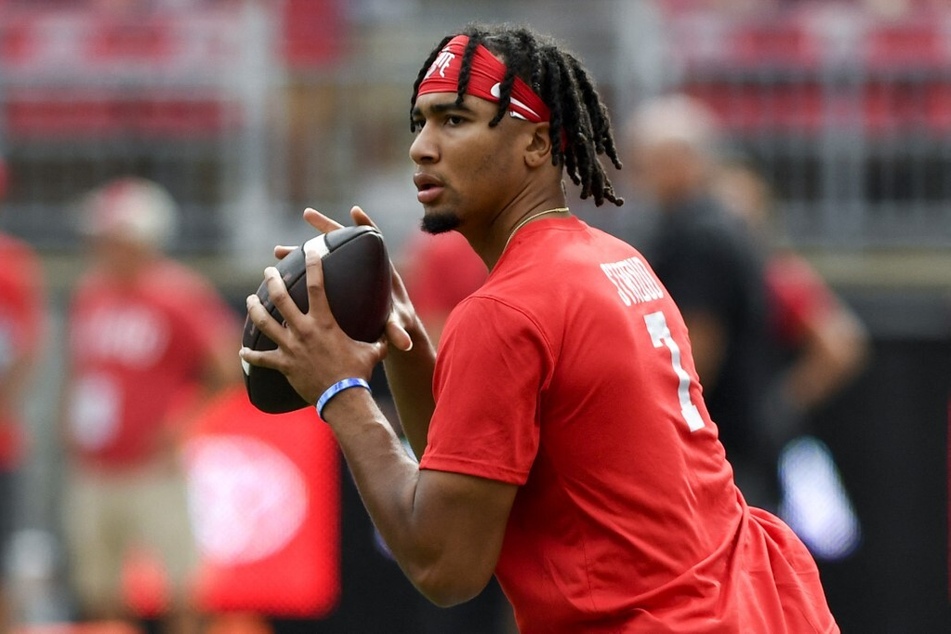 Though it is still early in the season, it's hard to imagine the Heisman Trophy not being awarded to Stroud at the end of the year.
The Buckeye is fiercely separating himself from the quarterback list of players with his performance each week.
In the 77-21 blowout game that sent Toledo packing, Stroud was near perfection. He led Ohio State's offense, which finished with 763 total yards and scored touchdowns on each of its first seven possessions.
Stroud completed 22 of 27 passes for 367 yards, added a stellar five touchdowns, and a broke a new conference record for the most career passing yards.
During Saturday's game, he also surpassed 5,000 passing yards – just three weeks into the season – becoming the only player in Big Ten history to accomplish that feat.
Following his performance, Stroud earned conference honors on Monday as the Big Ten Offensive Player of the Week.
The Buckeyes will remain in Columbus on Saturday to face Wisconsin in a Big Ten Conference opener under the night lights at 7:30 PM EST.
Cover photo: Harry How / GAELEN MORSE / GETTY IMAGES NORTH AMERICA / Getty Images via AFP