College football: Top 10 team rankings after Week 3
New York, New York - Consistency finally took hold in Week 3 of college football as the top 10 teams in the nation found their grove just as we're about to head into conference play.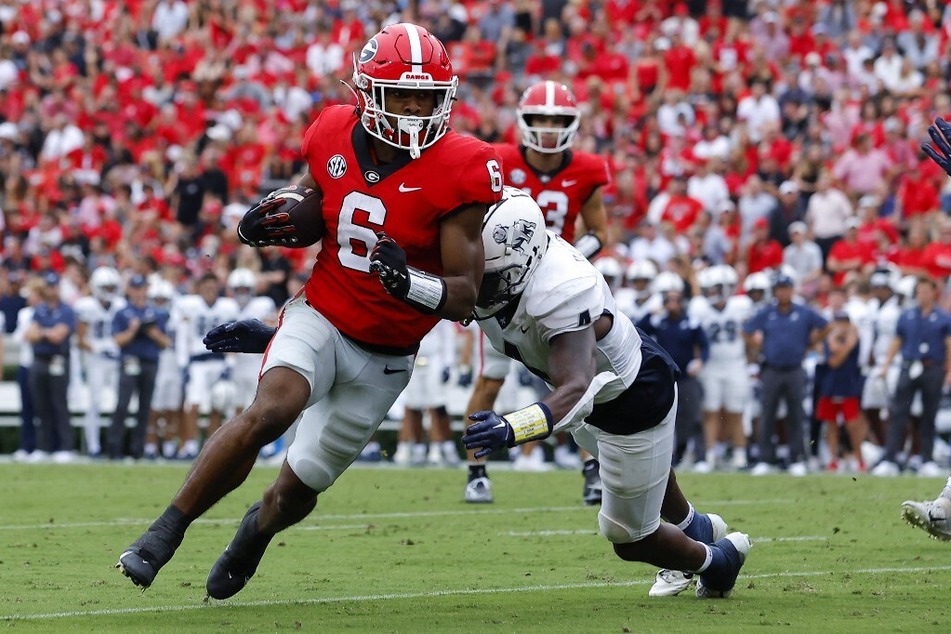 Week 3 was all about redemption and establishing the rhythm of success. Players on the top 10 teams were smart on the field and fixed some of the issues that came up early in the season.
As expected, Georgia was dominant in its performance against South Carolina for the easy 48-7 win and it remains the best team in the nation.
With the success the Bulldogs have had so far in the season, it's safe to assume they will once again see playoff action.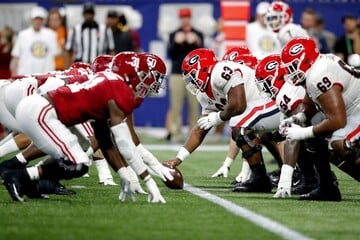 In the most one-sided game of the season yet, the Buckeyes put on a textbook show in Saturday's 77-21 thrashing of Toledo.
Ohio State's stellar performance leaped the Buckeyes over Alabama in our team rankings, up to number two.
While Alabama played much better than their weak performance against Texas in Week 2, it wasn't enough to stop the Crimson Tide from dropping lower in our team standings.
With steady performances from teams closing out the top 10, here's what our team rankings looks like heading into the third week of the season:
1. Georgia
2. Ohio State (+1)
3. Alabama (-1)
4. Michigan
5. Clemson
6. Oklahoma
7. USC
8. Oklahoma State
9. Kentucky
10. Arkansas
Week 3 spotlight: Ohio State makes it rain points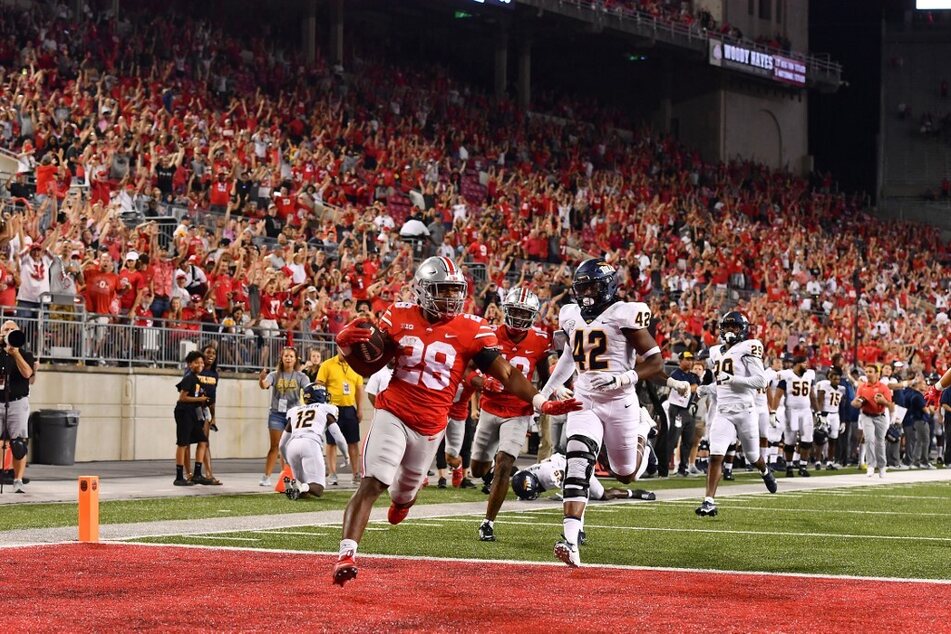 One team soared above all others on Week 3 and that was, of course, the Buckeyes.
Scoring a massive 77 points – the most this season so far – the Buckeyes impressively racked up the second-most offensive yards in school history with 763 and 36 first downs.
Quarterback CJ Stroud dominated by passing for five touchdowns while the wide receiver trio, Emeka Egbuka, Jayden Ballard, and Marvin Harrison Jr. each surpassed 100 yards receiving and scored two touchdowns each.
Highlighting the Buckeyes offensive game was Freshman walk-on running back TC Caffey, who ran a spectacular 49-yard touchdown run to become the eighth Buckeye of the night to reach the end zone.
Ohio State linebacker Derrick Malone is now officially a fan of Caffey.
"He's a true freshman walk-on and he scored the last touchdown of the game in the last quarter?! Yeah, you can't get any better than that," Malone told TAG24.
"I don't think people understand how hard it is to be a walk-on [on a football team]. The fact that he scored a touchdown in his first game ever is major work. Keep it up and he can maybe earn a scholarship and really be a top dawg for the team," our expert added.
Following Week 3, Ohio State finished their non-conference play with a 3-0 record, and will begin Big 10 conference play on Saturday against Wisconsin.
The Buckeyes are set to host the Badgers for a 7:30 PM EST kickoff in the Ohio Stadium.
Cover photo: Todd Kirkland / BEN JACKSON / GETTY IMAGES NORTH AMERICA / GETTY IMAGES VIA AFP