College Football: Week 5 reminds fans how dangerous the sport can be
While Week 5 of college football delivered some tough wins and unpredictable upsets, the games also reminded us of how dangerous the sport can be after a series of in-game injuries plagued some of the top teams in the country.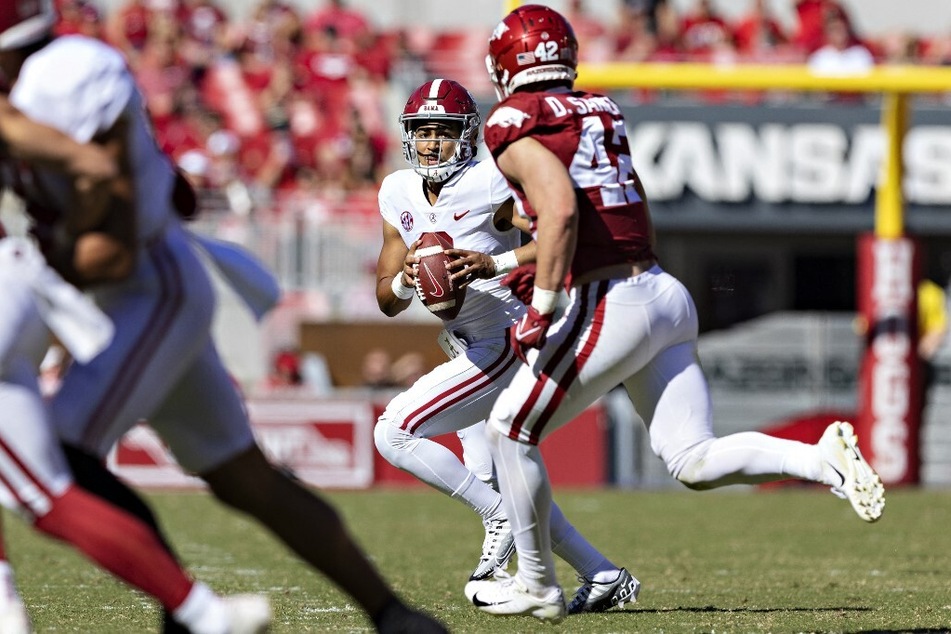 In the afternoon slate of games, Alabama's quarterback and reigning Heisman Trophy winner Bryce Young injured the AC joint in his shoulder during the first half of Alabama's 49-26 win at Arkansas.
Young threw his helmet in frustration as he entered the medical tent and later went to the locker room. His parents left their seats in the stands to join him.
While head coach Nick Saban revealed Young's injury wasn't season-ending, it might sideline one of the nation's best quarterbacks for a week or two of action – a serious threat to Alabama's performance on the field.
Yet, Young's injury during the early afternoon game served as an appetizer for the slew of injuries that came during Saturday night's matchups.
Week 5's night games deliver scary moments for LSU, West Virginia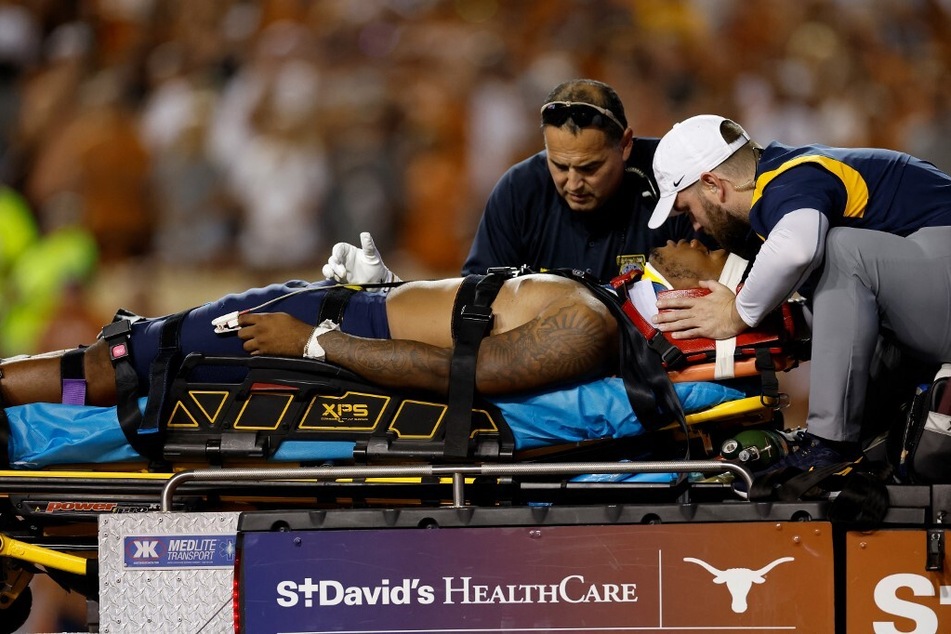 In LSU's win against the Auburn Tigers, defensive back Sevyn Banks was carted off the field on a stretcher after being injured during the opening kickoff.
The university later reported that Banks was "alert and mobile" after being taken to a local hospital to undergo a series of tests.
Under the care of team doctors, Banks was cleared to return to Jordan-Hare Stadium. No details of his injury have been released.
In a heart-stopping moment that delayed the West Virginia road game against the Texas Longhorns and forced everyone at the stadium to say a prayer, the Mountaineers' tight end CJ Donaldson had to be carted off the field in heartbreaking fashion.
Donaldson, a true freshman for West Virginia, was lunging for a first down when he was struck in a series of several hits causing him to lie motionless on his back.
With trainers from both programs along with EMTs gathered around, Donaldson was cut out of his jersey and shoulder pads before being placed in a head restraint on a stretcher to keep his neck in place.
While being carted off the field, Donaldson gave the concerned crowd a thumbs up, and was later taken to an Austin area hospital.
According to a statement released by West Virginia's head coach Neal Brown, Donaldson was cleared to leave the hospital and travel home with the team following the game Saturday night.
Cover photo: WARNER / GETTY IMAGES NORTH AMERICA / GETTY IMAGES VIA AFP