Emoni Bates, No. 1 transfer recruit, shakes it up with shocking pick
Ypsilanti, Michigan - No. 1 basketball transfer Emoni Bates revealed he will head back home to play for Eastern Michigan in a shocking announcement on Wednesday.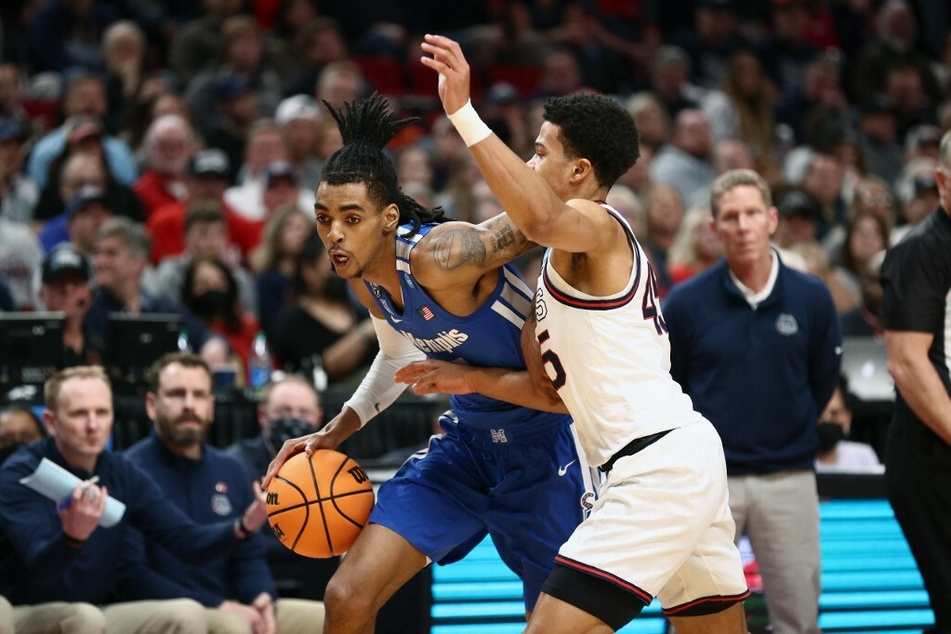 The No. 1 player in the men's college basketball transfer portal is off the market and will depart from the Memphis Tigers in surprising fashion.
Bates, also a former No. 1 high school basketball prospect, announced Wednesday that he will head to Eastern Michigan.
The star athlete released a list of six prospective schools to transfer to in early May, a group that included Michigan, Arkansas, DePaul, Louisville, and his choice, Eastern Michigan.
Bates, a 6-foot-9 small forward, was considered one of the elite basketball prospects in the country throughout his high school career, ranking No. 1 in the 2022 class until he reclassified last summer and ended up at No. 3 in 2021.
Emoni Bates has the makings of a superstar
Since entering his first season of college hoops, Bates has struggled to live up to his highly-ranked status.
He couldn't dial a consistent jumper, and injuries forced him to miss 15 games. He averaged 9.7 points per game on 38.6% shooting, 3.3 rebounds, and dished out 1.3 assists per game during his first season with the Memphis Tigers.
Still, even with his first-year challenges, it's clear the large-wing player has all the tools to make every shot on the floor and to become a superstar.
Bates was not eligible for the 2022 NBA Draft, as he is still 18-years-old following his reclassification and will not turn 19 until 2023.
Bates will immediately become the most high-profile player in the Mid-American Conference, where he will now gear up to play for an Eastern Michigan team that hasn't reached the NCAA tournament since 1998.
Cover photo: EZRA SHAW / GETTY IMAGES NORTH AMERICA / GETTY IMAGES VIA AFP